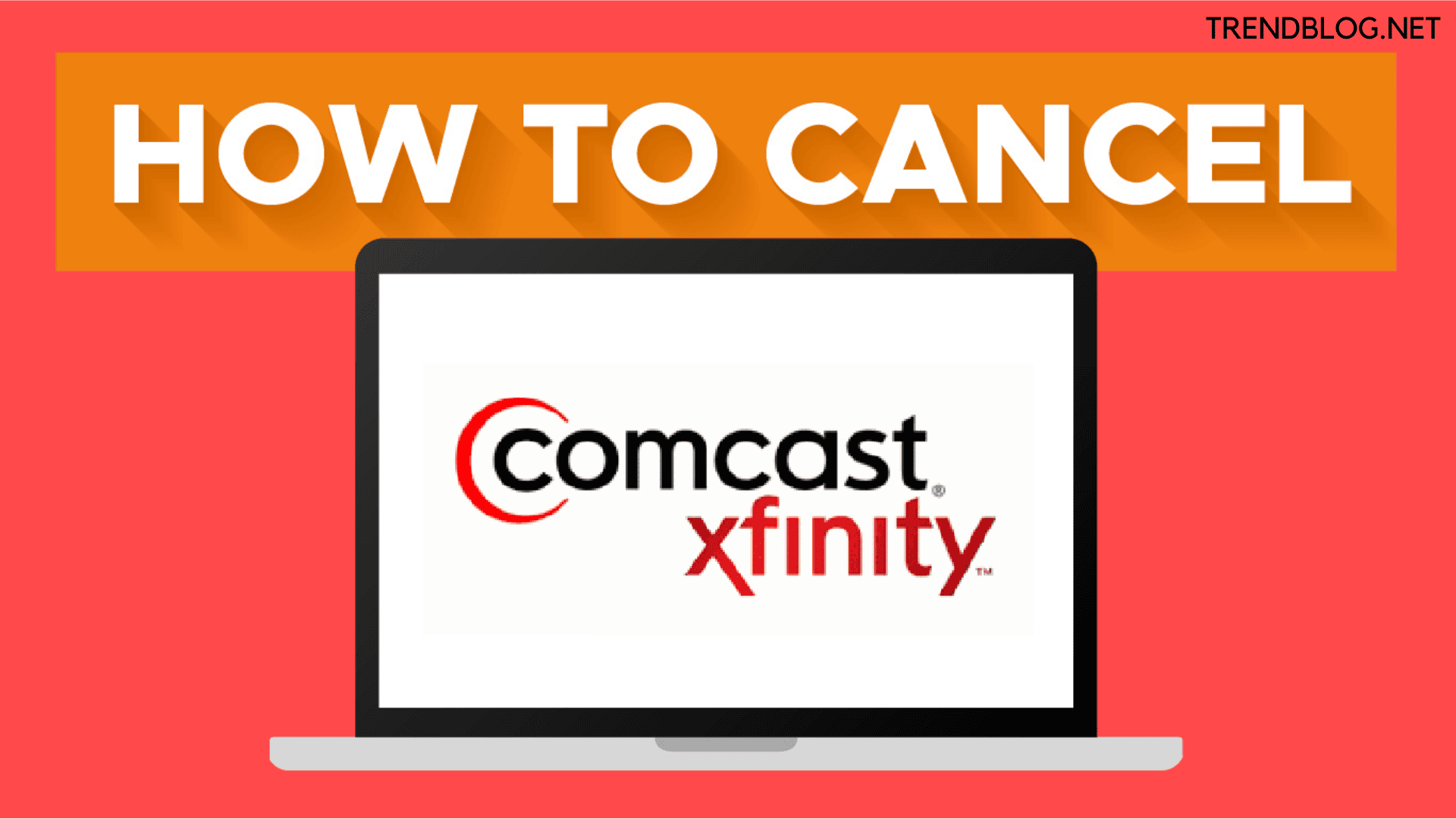 Do you want to know how to cancel Xfinity internet services? And confused about how to do it. then, You are in right place.
So many of us use services via Xfinity internet. And due to any reason want to cancel. There are so many reasons which every one of us faces: such as low internet connectivity, high charges. Everyone has their own reasons. But do you know how to cancel Xfinity internet within some simple and easy steps? I am going to discuss this in detail below using the following steps. Let us get to know some interesting problem solutions too below.  
Before, do you know how much it costs when you cancel your plans? 
You will be charged a fee for canceling. For the remaining months of the contract, the charge is $10 each month. If you terminate your Comcast service with nine months left on it, for example, you will be charged a $90 early termination fee.
How to Cancel Xfinity Internet?
There are so many ways to do so. But I am discussing one of the easiest ways to do so. Let us start. 
Online Service Cancellation Request
Filling out an online form is the simplest way to terminate your Xfinity internet connection. To access the form, you must first log in to your account. This procedure only takes a few seconds and informs Xfinity that you wish to terminate your service. Within 48 hours, you will receive a call from Xfinity.
In-Person, Cancel Your Service
You can cancel your service by going to an Xfinity store. You can use an online tool provided by Xfinity to locate the nearest shop. This approach is convenient if you can find a store in your area because a customer service agent will submit your request to terminate your service right away.
Make the Necessary Preparations.
Your account number is required. It's on your bill or in your Xfinity account. You'll also need to give personal information such as your name and service address.

Contact the Customer in Case of Any Questions.
Before you cancel your internet subscription, it's always a good idea to get some clarity if something is unclear. An online chat option allows you to communicate with the Xfinity customer service team. You may also contact Xfinity on social media or start a debate on the official Xfinity discussion site. It's important to note that you won't cancel a service using this method.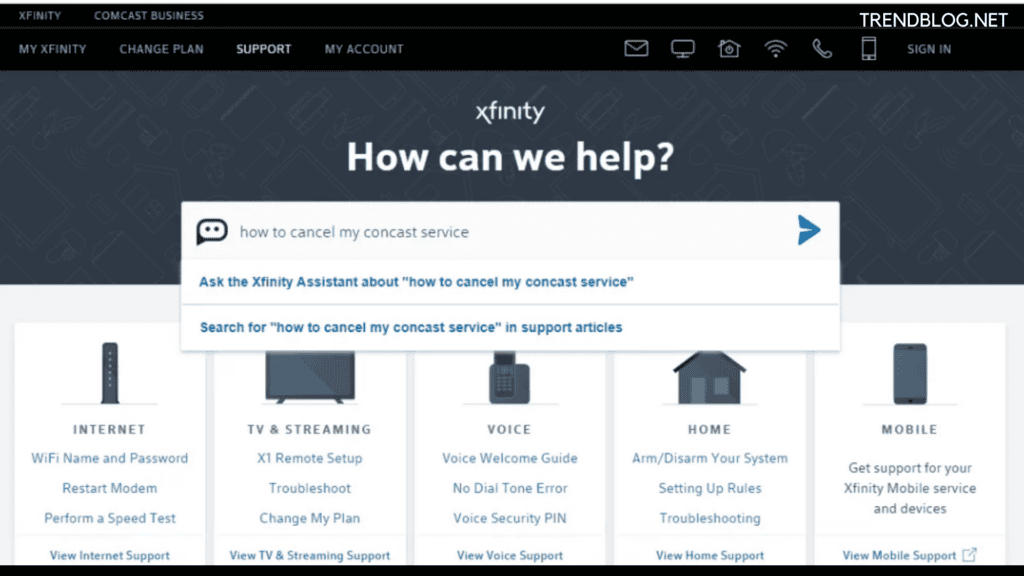 How to Cancel Xfinity Internet via Letter? 
Send an email to Xfinity to cancel your internet service. You can cancel your service by writing a letter to Xfinity. Include your full name, service address, account number, and phone number where Xfinity may reach you in your letter.
You need to send the letter to the below address. 
Comcast Cable is a cable television provider.
ATTENTION: Requests for Service Changes
JFK Blvd., 1701
19103 Philadelphia, PA
Within two business days of your letter arriving at its destination, you will receive a call from an Xfinity customer care agent. Sending a letter to discontinue your service isn't the quickest method. You can, however, submit a recommended letter to Xfinity to establish that you asked them to discontinue your contract.
How to Save Money on Xfinity
Negotiate a lower price with retention ($5–85 value)

By acquiring your router ($5–10 value), you can avoid paying the router fee.

Reduce the speed of your internet ($10+ value)

Cut the cord or reduce your TV package ($10–100 worth)

Add TV for a discounted price ($10+ value).
Also Read:
Top 9 Mobile Games Without Internet
How to Split Screen on iPad: Using Doke to Invoke The Split View: Latest Updated
How to Add Stop on Uber Using Android Phone & iPhone
FAQ's
Are Comcast and Xfinity the same company? 
 Xfinity will now replace Comcast as its new product brand to demonstrate to customers that it is not the "same old company" but rather innovation.
How to Cancel Comcast Services? 
The best way to contact Comcast is to dial 1-800-XFINITY (1-800-934-6489). To cancel service, follow the on-screen instructions. You can say "cancel service" over and over again. You can also email Comcast a cancellation request and have them call you. This is a fantastic choice if you don't want to wait on the phone.
Is Xfinity a Cable or Satellite Provider?
Comcast Cable Communications, LLC, a subsidiary of Comcast Corporation, uses Xfinity's trade name to promote consumer cable television, internet, telephone, and wireless services.
Is it better to go with Verizon or Comcast?
Verizon leads all internet service providers with a customer satisfaction score of 73 out of 100, according to the 2020 ACSI Telecommunications Report. Comcast Xfinity scored 66, up 8% over the previous year.
What Is the Speed of Comcast's $10 Internet?
Comcast's Internet Essentials offers download speeds of up to 50 Mbps and upload speeds of up to 5 Mbps. It costs $9.95 per month, but you qualify for the Emergency Broadband Benefit programe.
Xfinity internet is mostly used internet service nowadays. you can cancel this anytime using any of these methods. I hope, this article finds suitable for you. If you have any questions related to the same. You can ask us below in the comment section.