Every here and there, I hear a question – can I change my Apple ID email? How to reset the password? What to do if I cannot access the email connected to my Apple ID anymore? In case you do not have access to an old email address anymore, changing your Apple ID email is crucial for your own security.
To avoid all the browsing through the Internet and remembering how to do it, I've decided to make a simple guide for you. Here, I'll explain to you how to change your Apple ID email on your iPhone or iPad in just a few clicks.
How to change Apple ID email address that does not contain the Apple domain?
Every email address that does not contain Apple domains – @icloud.com, @me.com, or @mac.com is easy to change. Follow the steps below, and in just a couple of minutes, your Apple ID email address will be changed.
Go to appleid.apple.com and sign in
Log in using an existing Apple ID email and password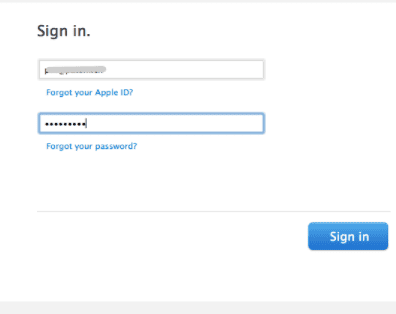 You might be asked to answer two security questions
Choose "Change Apple ID"
Enter the new email address you would like to use
Click "Next" or "Continue"
If it's a third-party email (again, not with Apple domain), you will receive a verification code to this email that you need to enter
After changing the email, you should log in to your Cloud and Messenger with your new Apple ID to make sure everything is fine.
Note: If you wish to change your email address to a new address with the @icloud.com domain and created this email address within the last 30 days, you will be asked to try again later. In some countries or regions, you can use a phone number as Apple ID. However, if previously you had an email address, you cannot change it to a phone number.
The new address you wish to use may be already in use. Check if any of your family members are using this @icloud.com address and if yes, remove it from their account. Only then will you be able to use this email as your new Apple ID email.
If you need additional help, you can try to find more information on Apple's official website: https://support.apple.com/en-us/HT202667.
Changing your Apple ID email when using the Apple domain
As mentioned, the steps above are applicable only in case your email does not have an Apple domain. According to Apple's support, if this is the case, you can use one of your aliases to be your new email address. However, there is an issue in creating an alias to associate it with your Apple ID. The only possibility is to create a completely new iCloud email address and connect it with your Apple ID. Practically, it means starting from the scratch. I don't like it either, but for now, there is no other solution for this problem.
Changing Apple ID email using Settings
There is an option to change your Apple ID email by using the Settings menu on your iPhone.
Open "Settings"
Click "Apple ID"
Click on "Name, Phone numbers, Emails"
At the section "Contactable at," click on "Edit"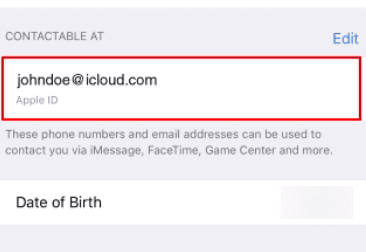 Tap on the button next to your Apple ID email
Click on "Delete"
You will see "Choose another address"
Put your Apple ID password if prompted, and add a new email
Tap on "Continue"
You will receive a verification code to the new email you've entered
That's it; after verifying the code you received, your email address became your new Apple ID email.
After you've changed your Apple ID email…
There are few things to do after you've changed your Apple ID email. Log in to all the devices using Apple ID to log in – iTunes, iCloud, iMessage, App Store and all the other Apple services and update your new information.
Editors' Recommendation