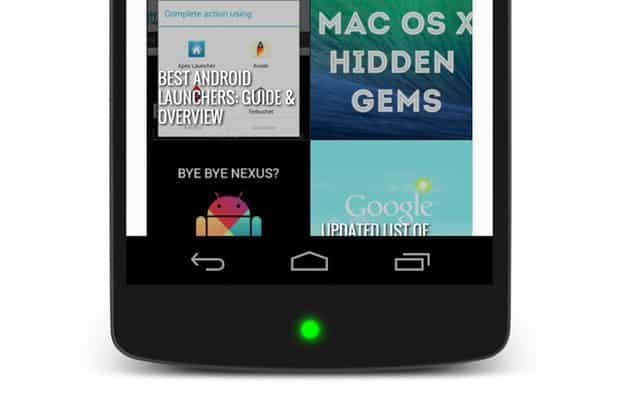 How to change your Android's notification light colors
If your Android phone or tablet has a notification LED, then you know how convenient it can be sometimes. If you didn't hear the notification sound or feel your device vibrating, the LED stays on so that you don't miss anything important.
The only downside is the lack of control over the LED's colors and flashing frequency to make different app notifications more distinguishable. Basically, you never really know what your notification light is trying to tell you.
Although some custom ROMs have a notification light control feature, you don't have to go through all the hassle of changing your ROM. You don't even need a rooted device. There are some easy ways to customize your LED:
Light Flow
Light Flow is probably the most popular notification light control app you can get on Google Play. It offers some nifty features such as letting your LED light cycle through all the colors of outstanding notifications. It even offers you the option to set sound and vibration patterns for different notifications. Do you have a Pebble smart watch? Light Flow has you covered. Pushing notifications to your watch is no problem.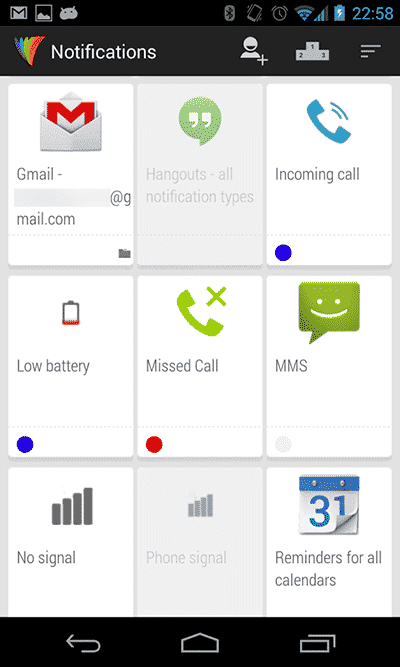 The free version of Light Flow allows you to control a hand full of notifications (mostly system-related) and can cycle through colors every 20 seconds. The paid version ($2.49) gives you full control of over 600 different notifications with a color-cycle change speed of 2.5 seconds. A full list of features for both versions can be found here.
Light Manager
Similar to Light Flow, Light Manager gives you control over your LED colours for a number of notifications. However, you're able to control much more system and app notifications than with Light Flow. And that for free!
Besides controlling notification light colors, you can also change the flashing frequency and let your light cycle through all your notifications.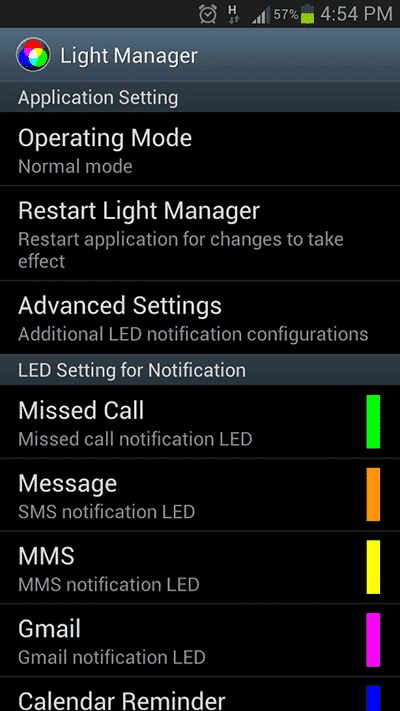 If you're on Android 4.1 or 4.2, you're device needs to be rooted to control any third party app notifications. Devices with Android 4.3+ don't need ROOT access.
If you don't want to set different sound and vibration patterns, I recommend choosing Light Manager over Light Flow and save some cash.
Do you know any other great notification light apps? Let us know in the comments!