How to Change Steam Password
Are you talking about how to change your Steam password?" Then one must be knowing that Steam is the world's most famous PC gaming shopfront, with nearly 40,000 games to sell and millions of players. This popularity makes Steam accounts one of the soft corners for the hackers to steal and sell into the black market or purchase gift cards using the credit card whose details are linked with the steam account.
So, It's suggested to make a powerful and unique password, and not only making but updating it from time to time is also an important task to save your account from unfortunate hacking and misuse.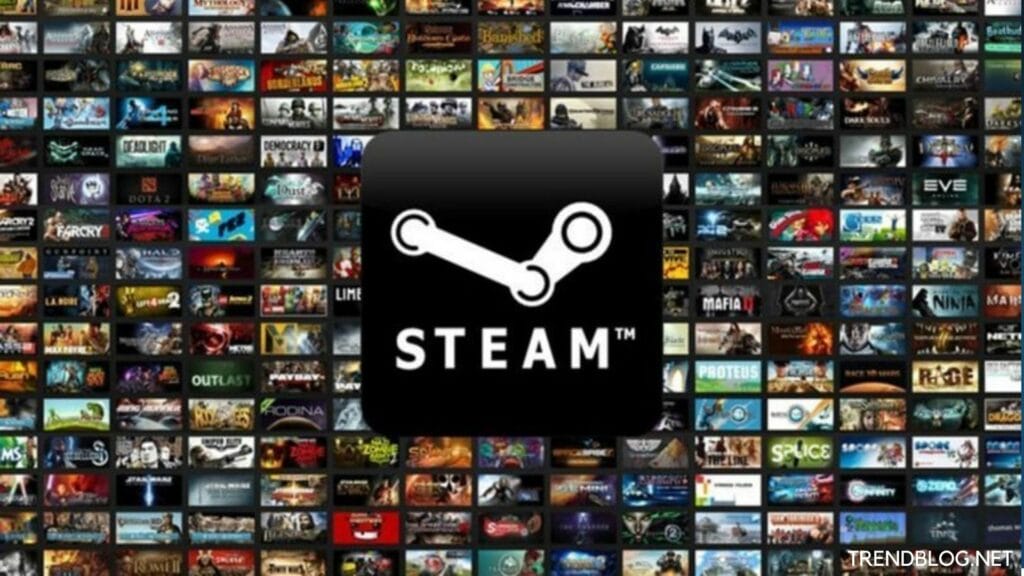 How to Change Steam Password?
Here we are there with the following steps
Now first log into your Steam account using your Steam username and password. 

Select Settings from the dropdown pop up

Tap on the Steam menu at the top right corner of the interface, and choose Settings from the drop-down pop up

Now click on t Change Password from the settings dialogue box

Here the Steam settings dialogue box will appear, showing your account name, contact email, VAC status, and security status. Click the Change Password button immediately. Now the next dialogue box will appear, with a prompt saying how you would like to change your password.

Select to send an account verification code to your email 

Supposing that you still have access to the listed email address, tap on Email an account verification code. 

Now enter the verification code that you have got into the form field 

Now check your email for the verification code from Steam. Next, enter this code into the next screen and select continue. 

Then enter your new password twice into the form fields to confirm and select Change password.
Now your new password is ready for your account to log in. Your Steam password has now been updated. You'll need to log in again if you have Steam installed on any other computers by this new password.
Also Read: 
Can You Download Netflix on Switch? How to Stream Netflix on Switch? 
Fortnite Nintendo Switch Setup With Netflix Stream
Amazon Announces Fire TV: A Streaming Set-Top Box & Game Console
How Can We Reset Our Steam Password?
In case you forgot your steam password, you won't be able to log into the account. But do not worry, on the login screen, you can tap on I can't sign in. Then you will be asked whether you have forgotten your Steam details if you think it has stolen them. 
Now suppose you have simply forgotten your login details, select I forgot my Steam Account name or password. You will be asked for the details like your email address or phone number that you have to fill into the form field on the next screen after. Now the steps are the same as l to change your Steam password, with Steam emailing you to get an account verification code and asking you to create a new password. That's it.
Can You Change Your Steam Password From Your Computer or Phone?
Here are the steps :
Now you can change your Steam password via the desktop app website, or mobile app.

But remember once you change your Steam password, you will not be able to log in with the old password into any device further as now you got the new one.
If you are like other fans of games then you must be keeping a bunch of games at a single location to fetch easily but it makes it easy to hack for those hackers as your game library would be the main target for them.
So, the hand on the best way to cure your Steam account is safe by making a strong and unique password. Fortunately, you can change your Steam password in a variety of ways by using the rules.
How to Change the Steam Password Using the Desktop App?
Yes, it works both on PC and Mac computers too. Steps to be followed are:
Fetch the Steam app and then tap Steam in the top left corner of the window.

Now in the dropdown pop up, select Settings for PC or Preferences for Mac.

Then the Settings window will open. Then Account is tapped in the left sidebar, then select Change Password from there

.
4

. Now the web browser window will open. Complete the two-factor authentication process if asked, then enter your new password twice with confirmation.

Then select Change Password and your new password will be updated.
How Will You Change Your Steam Password With the Mobile App?
Start by opening the Steam app and clicking the three stacked lines in the top-left corner.
Now at the bottom of this sidebar menu, click Account Details.

Go down to the Account Security section and click Change my password.

If required then verify on asking your account and then enter your new password twice for that.

Click Change Password to save your new login information.
Have you got the complete package of info to change the steam password? Was the article helpful? Comment and tell yes or no.