How to Pair and Charge Apple Pencil 2 With the Devices are Compatible
How to Charge apple pencil 2? But before that let us know what is apple pencil 2?  It is an apple designed stylus that works with apple pads. It is called the apple pencil because it resembles the original pencil and apple. After all, the name of the manufacturing company is called apple pencil. Structure of apple pencil:- It has a small plastic tip that can be replaced if needed to change; this tip connects with iPads display to work, has a pencil-like body shape, and a charging mechanism.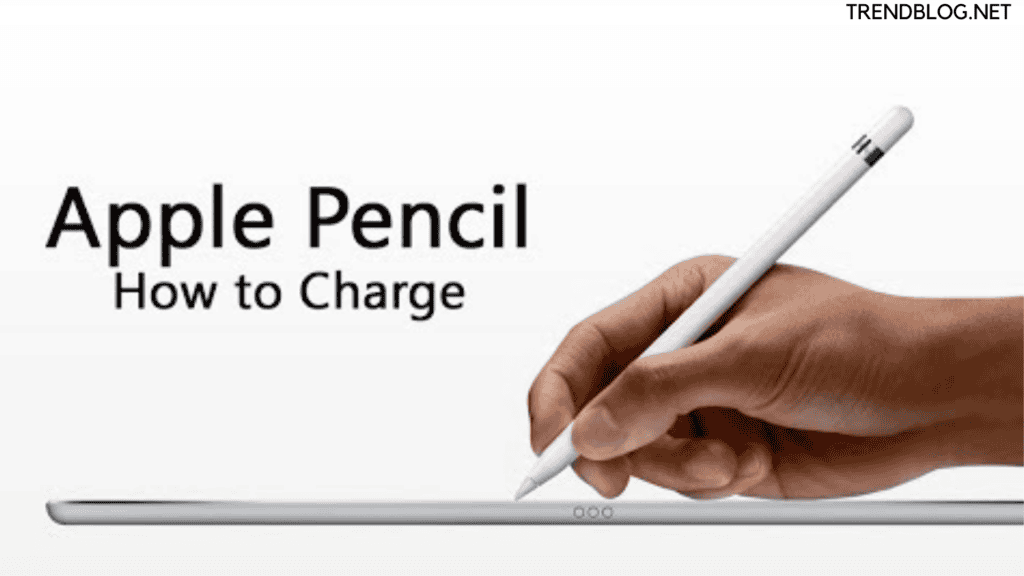 How to Charge Apple Pencil 2
There are different ways to know how to charge apple pencil 2,  between charging both the 1st and 2nd generations. 
For 1st generation:-
You can charge it like you charge your phone. You just have to plug in the connection wire and then plug in the adopter in the socket; there is an alternative way of charging with the help of a lighting port at the end of the apple pencil, which can be connected into lighting port of iPad. 
For 2nd generation ( Apple Pencil 2):-
First of all, it doesn'thave any lighting port at the end of it, so it cant be charged with the help of lighting port of iPads, so there is the only way to charge it, and that way is:-
Make sure your Bluetooth is on. 

Attach the pencil to the magnetic connecter on the long side of the iPads. 
That's the way of charging a 2nd generation apple pencil. 
Apple Pencil is designed to charge instantly with the magnetic long side area of iPads because of which it is of small size and more compatible. 
Also Read:
How to Cancel Spotify Premium in Web Browser or Apple Settings
How to Make a Video a Live Photo: Save Live Photo: Convert in to GIF
Geforce Experiences Error Code 0x0003: 4 Unique & Effective Solutions
How to Scan on iPhone: Sign a Document: Markup Scanned Document
Checking of the Charge Status:-
 When you attach the apple pencil to the iPad, there is a charge status just for a few moments; for checking it again, you just have to swipe left on the screen then you can see it. 
Also, while using a pencil and checking how much charging is left, Also, you just have to go lest, and you can see how much it is charged. 
And if you are not sure that your apple pencil is charging or not, you just have to do this few step:-
Open setting. 

Select the option apple pencil. 

Next, go where it says apple pencil, and you will see the battery icon. 

If the icon is green with a lighting bolt sign, it means it is charging; also, you can see the status of the apple pencil in this way. 
Uses of Apple Pencil:-
It is used for precision tasks like writing and sketching and can also navigate through the operating system. 

Also, It is excellent for drawing. 

It makes it easy to make notes on iPads. 
Devices are Capable With Apple Pencil:-
iPad 9

th

generation

iPad Pro (1

st

and 2

nd

generation) 

And iPad air(3

rd

generation) 

iPad mini
Features of Apple Pencil:-
Palm rejection: When an apple pencil is connected to an iPad, because it only senses the touch of the tip of the apple pencil, not the touch of our palm, so that we can write properly. 
Pressure sensitivity:- if you what to make a line thicker or thinner, than that all depends on how much pressure you put with the pencil's tip on the iPad display. 
Tilt sensitivity:- it works as a regular pencil, so it doesn't matter whether it is tilted or not. It works properly. 
Pencil like weight:- it weighs less, just like a regular pencil. 
Simple pairing:- can be connected to iPads easily; there is no fuss of Bluetooth for connecting apple pencil. 
Touch gesture:-it allows quick switching between tools like a witch pen to the eraser. 
Precision:- it is precise. There is no pixel error. 
Low latency:- low latency means there are no delays while writing or drawing on the iPad. All this works in sync; there is no delay in a pencil moment and what appears on display. 
Two Generations of Apple Pencils are:-
1

st

generation

2

nd

generation, also known as apple pencil 2
Also, Apple pencil 2 is much smaller and more compact and doesn't have a lighting port at the end for charging. 
Apple Pencil Used as:-
We can say it is a replacement for our fingers because it can be used for all the work we do with our fingers on an iPad. 
Like:-
Screenshot:- pencil can be used for taking screenshots easily. 

Mark up:- it is the feature in which you can write on the screenshot. 

Notability:- can be used for writing down notes easily. 

Pigments:- this feature is for those who like to color. 

Adobe fresco:-it is a drawing and painting app on which you can paint with the help of an apple pencil. 

Pixalmator:- this is used for editing the photos. 
However, I hope this article finds suitable for you!