Looking to close Microsoft account permanently?
Generally, when you explore online establishments, you will realise they get you into small intricacies when it comes to deleting an account with them. Though, among all of them, Microsoft is the one that allows you to jump through the exit door in a few easy steps. So, when you wonder how to delete a Microsoft account, calm yourself down because it is not going to get that tough. I am sure you have a genuine reason why you want to delete the account.
Regardless of the reason, I am going to shed some light on the simple and quick process of removing the account from Windows 10.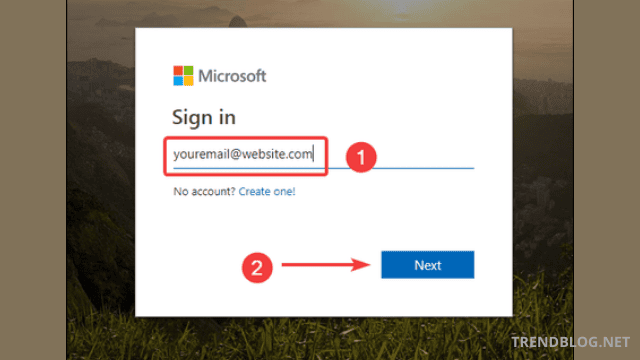 Wait… See, I want to tell you something important. There are some things that you should consider doing before deleting your Microsoft account. 
Have a look below:
Turn Off Reset Protection 
Disabling reset protection is essential because after you delete your Microsoft account, you will be restricted to use the device.
Set Up an Automated Email Forward 
I have seen the question, what happens to my emails when I Delete my Microsoft account?
The answer is, after 60 days of final account deletion, you won't be available to access any emails that you use on outlook.com, msn.com, live.com, or hotmail.com. Therefore, you need to set an automated email reply or you can let people know about removing accounts by manually sending them emails. The choice is yours.
Save your Data 
Many of us store our data in OneDrive or emails in Outlook which means, we need to save the data somewhere else to avoid losing it all at once.
If you play purchased games from Microsoft, your games won't get deleted however, you will lose the saved progress.
Use your Microsoft Money 
Once you delete your Microsoft account permanently, all the money associated with it also be lost. Therefore, spend the credits on the things that you can keep after account deletion.
Cancel Subscriptions
If your subscriptions are connected to Microsoft, cancel them before deleting the account.
Fortunately, Microsoft offers a 60 days grace period in which you can recover your account. So, if you realize you have missed something, you are allowed to retrieve the Microsoft account and fix it.
Read Also: Learn quickly how to find the Printer IP address in Windows 10
How to delete a Microsoft account permanently?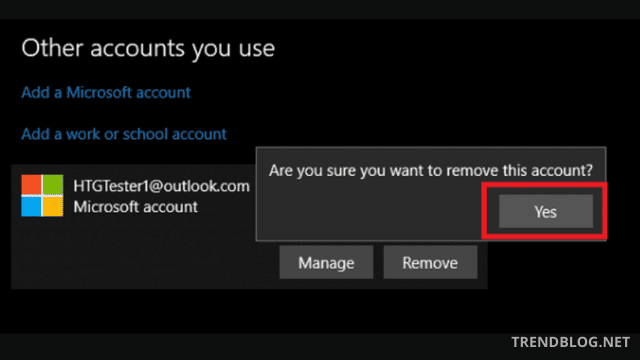 Once you have logged and fixed all of the above loose ends, let's proceed further to quickly delete your Microsoft account permanently.
Visit the Microsoft website and go to the close your account page.
Write your email address and then, your password to sign in to the Microsoft Account.
Read carefully and tick all the check boxes. (Here, I hope you understand the ramifications of removing your Microsoft account)
Now, do you see a field Select a reason?
Click on the drop down arrow and pick your best suitable option. This will help Microsoft to know why you are abandoning them.
After that, select account for closure and click done.
See, it is very simple to remove a Microsoft account from Windows 10 or any device.
Read Also: Major Components of Microsoft Access Online
How to Retrieve your Microsoft account within 60 days?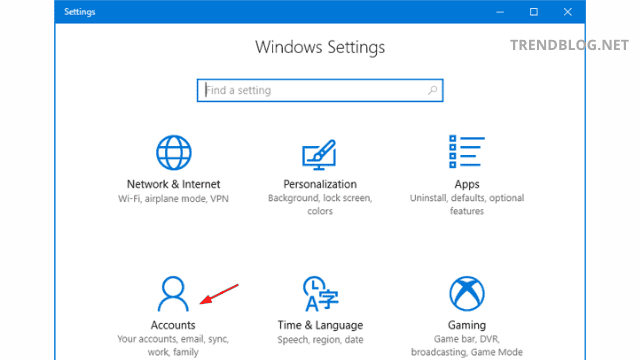 There might be a scenario that arises when you feel that you have made a mistake deleting your Microsoft account. Fortunately, you don't have to regret it because Microsoft allows you to retrieve your personal account within 60 days.
Follow the steps to restore your Microsoft account
Go to the Microsoft login page and simply fill in your username and password to sign in.
Now, you see – I want to reopen this account?
Click Continue and you will be asked to verify the account on the basis of a security question or a secondary email address.
Proceed with your convenient choice.
If you are verifying with the secondary email address, Microsoft will send a recovery code.
Use the code and click next to continue retrieving your Microsoft account.
Ta-da! Your Microsoft account has been restored.
Also Read: Google Chrome VS. Microsoft Edge In 2021
Final Words
In this article, I have explained both how to delete a Microsoft account and how to retrieve a Microsoft account. I hope, this article will help you easily delete and retrieve the Microsoft ID. If any question arises in your mind, you can ask me.
If I have missed something, share it in the comment section.