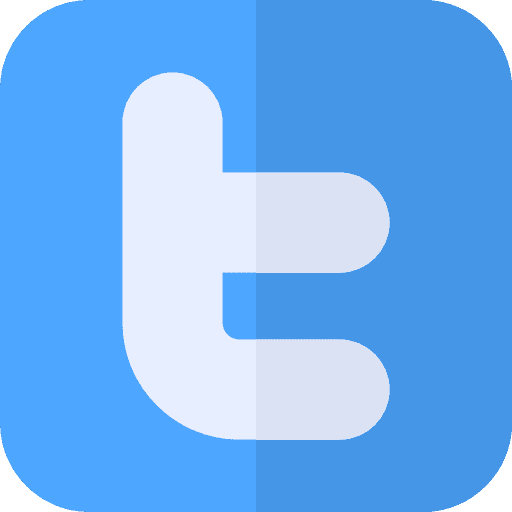 How To Delete Suspended Twitter Account
You have a Twitter account you really wish to delete, but there is one problem. The account has been suspended, and you cannot access it. Do not worry; there is a way for you to delete your Twitter account even though it has been suspended.
First of all, there are several possible reasons why your account is suspended. If you are not sure why it happened, and you just want to get rid of it, it's possible to delete your Twitter account permanently. If there are any suspicions of the violation of Twitter's terms and conditions (that you agree with when opening an account), this social platform has the right to suspend your account. Sometimes, it happens that the account gets suspended only due to suspicions, and sometimes, the violation really occurred.
I will list only a couple of things that might cause your account suspension.
Spam tweets
Hacked account or any other threat to your security
Abusive behavior
Using a Twitter account for threats
These are just some of the major reasons for the temporary or permanent suspension of your Twitter account. Now, when you have a better understanding of why your account has been suspended, let's see how to delete it.
Read more: how to delete a Facebook account permanently
How to delete a suspended Twitter account?
You cannot delete the account while it's under suspension. Therefore, you need to "unsuspend" it first and then delete it. Here are a few easy ways to unsuspend your account.
| | |
| --- | --- |
| Revoke suspension yourself | After you enter email and password, you will see several steps to follow to revoke the suspension of your account |
| Unlock account | If your account has been suspected for abuse or threats, it will be locked. On the log in page you will see that it's locked and get steps to follow to unlock it |
| Appeal | If the previous two methods didn't work, you will need to appeal to the Twitter support that is in charge of your case |
Okay, these would be ways you can unsuspend your Twitter account.
If you wish to revoke your account, go to Twitter and log in to your account. https://twitter.com/login
You will see a note asking you to reactivate your account. Click on this sign, and you will be redirected to your Twitter home page. For unlocking an account that has been locked due to security reasons, go to the login page. You will see a message that your account has been locked. Click on the "Start" button. You will be asked to enter a phone number. On this number, you will receive an SMS code you need to enter into your Twitter page. After entering an SMS code, your account will be unlocked. However, if it has been locked due to more severe accusations, you will need to appeal. First, log in to the account that has been suspended. Open a new browser tab and file an appeal. For more details related to filing an appeal, you can find here https://help.twitter.com/forms/general?subtopic=suspended.
If you need further assistance or more details about the reasons for the suspension, you can visit Twitter's official page. https://help.twitter.com/en/managing-your-account/suspended-twitter-accounts
After you've unsuspended your account, you can finally delete it.
Log in to your Twitter account
Click on your profile picture and tap on "Settings and privacy"

Go to "Deactivate your account"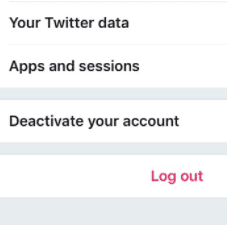 Confirm "Deactivate"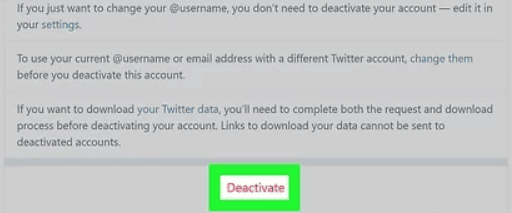 You'll be prompted to enter your password to confirm deactivation.
That's it, your Twitter account has been deactivated, and other users won't be able to see it anymore nor communicate with your account in any way.
If you have any other recommendations for unsuspending and deleting your Twitter account, I would love to know. Please leave the comment in the section below!
Related:
Cover image courtesy Freepik