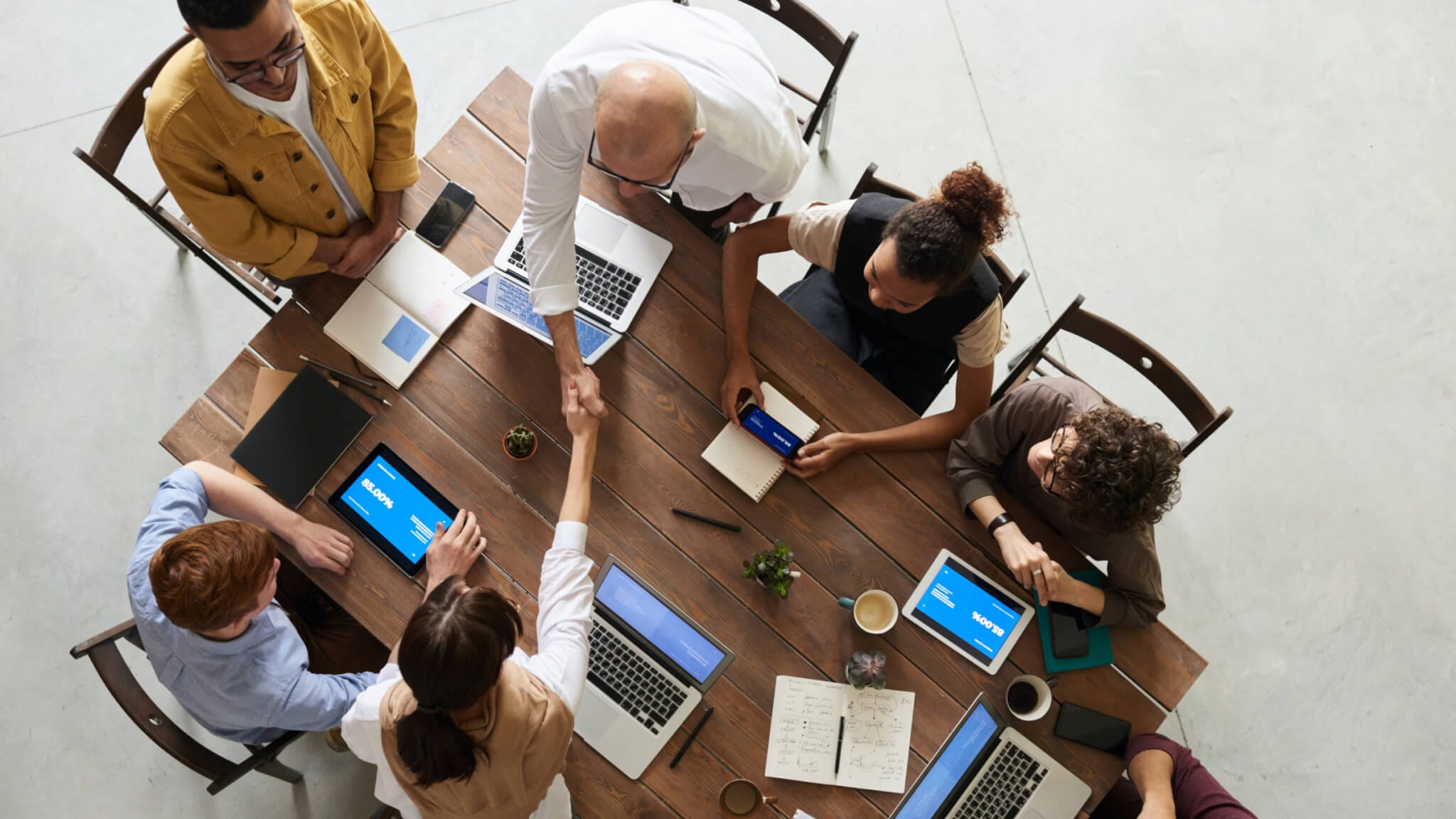 How to Effectively Organize a Board Meeting
Board meetings are a crucial component of establishing and sustaining a successful business. In hyper-competitive industries, a company's board of directors has so much to take care of, from setting strategic goals to curating policies to reviewing strategic investment decisions and whatnot.
Without a doubt, running a board meeting is an overwhelming endeavor, especially with executives spread across the globe. That's where board management software comes in very handy as it significantly improves the company's board meetings.
Let's explore the basics of the board portal and how it can help you run an impactful board meeting with zero hassle.
What Is Board Management Software?
Board management software is a digital tool that provides a secure and neutral space for organizations to schedule and organize board meetings. Board portals are equipped with essential tools that simplify board document management, decision-making, and minute tracking.
The best part? Board management software also acts as the repository for confidential documents and information the board might need..
How to Run an Effective Board Meeting?
Indeed, running a board meeting is a complicated affair. Through secure and comprehensive board software digital solutions, board meeting management becomes easy and productive.
Here's what you can do to run an effective board meeting:
Develop a Clear Agenda
It's a rare meeting where the board of directors has enough time to complete all the tasks concerning board meetings that it needs to. For a successful and engaging board meeting, board executives need to make sure that everyone has access to documents and is on the same footing.
It's not as easy as it seems; collating, printing, and sending board packs to board members is not just time-consuming but expensive. So, how to go about it?
The board portal offers agenda-building features that enable organizations to create, share, and archive agendas for board meetings.
Make sure the meeting agenda is built around the larger and broader business objectives. It's critical to plan the meeting agenda ahead of time and align it with the organization's goals.
Virtual boardroom also allows you to share digital board packs with the board members in a few seconds and remove the need for grueling tasks such as printing and sending emails manually.
A well-structured agenda allows the board to keep track of discussions and achieve the core meeting objective.
Prepare Well Before the Board Meeting
We cannot stress enough how important it is to keep the communication channel open for all, as effective collaboration helps you achieve the core objectives of the business. Here's what you need to make sure of:
Everyone has read the meeting agenda.
Everyone has access to the necessary documents.
Everyone is acknowledged with the tools and board materials that will be needed for the meeting.
Board management software provides a streamlined experience during the board meeting. Yes, the board portal solution offers a secure platform to safely store and exchange data files, making them easily accessible for everyone.
Encourage Collaboration
Keeping everyone engaged is one of the most difficult challenges involved in a board meeting. Hence, the board needs to ensure that all team members participate in the board meeting. This, in turn, helps build a collaborative culture and boosts the organization's productivity.
Moreover, board management software comes with a complete suite of digital tools such as voting polls, discussion boards, and survey tools. Such tools allow board members to share their feedback that keeps communication unifying while adhering to firm deadlines.
Tap Into Board Members Expertise
Yes, tapping into every board members' specific expertise and background will help the business grow. Every team member should use their prior experiences to encourage innovative ideas and distinct approaches to planning and building on business strategy.
Take Notes
Jotting down salient meeting notes helps team members to stay focused and allow them to complete their assigned tasks timely. However, not everyone has good note-taking skills. What to do about it?
The board of directors software has tools that allow board members to make notes directly on documents within the digital platform.
Record Meeting Minutes
So, you just got done with the board meeting that covered wholesome discussion on important topics. Now what? Maintain a record of meeting minutes and share it with board members as it helps keep everyone updated.
Moreover, they don't just keep a record for posterity but also shed light on what the board agreed to achieve before the next meeting session.
Board management software is a full-stack digital solution that enables businesses to record and store meeting minutes inside the software. Also, it helps you keep track of assigned tasks, providing the board with an overview of team members responsible for the completion of tasks.
Evaluate Board Meetings
By comprehending what's working and what's falling short of expectation, the board can then use team members' feedback to understand where they are lacking and what they need to do in order to organize an effective meeting.
Nonetheless, it is costly and time-consuming to create, print, and share the questionnaire.
Fret not! Turn to digital technology and get the job done with zero hassle. Yes, board software features voting polls, allowing you to use polling tools or send a survey to evaluate your team members' opinions concerning the board meetings.
The Takeaway
There are many factors to consider while learning how to organize and run an impactful board meeting. Your greatest asset is to choose the right board management software that fits the needs of your business. However, when evaluating different board portal solutions, look for one that:
Is quick and easy to use
Offers advanced security tools such as two-factor authentication and control access
Helps the board to communicate clearly
Features tracking and reporting tools
Helps to keep track of minutes in real-time