Whether you want to sell your Android phone, hand it over to someone else, or simply have a fresh start, you need to perform a factory reset. In some cases, if you lost your password, you will need to factory reset it too so that the password will be removed, and you will be able to use your device again. This way, everything you have within your device will be erased, and the phone will be returned to the same condition you purchased it.
I want to show you few shortcuts so that you can do the reset easily.
How to factory reset an Android device?
As I already said, everything you have on your device will be erased with a factory reset. If there is anything you would like to save on your device, make sure to do a backup. If you need help with performing a backup, you can find more details in our guide for Android backup.
In case you have already lost your data, in our last guide we show 8 ways to recover your data on Android
After you made sure that everything you need is safe, you can start with a factory reset. There are few types of factory reset, so let's go one by one.
Factory reset using Settings
Factory reset via Settings is the easiest way to do it. If your device is not heavily lagged and you can access Settings, follow these steps.
Open the "Settings" app
Select "System"
Tap on "Advanced" > "Backup & Reset"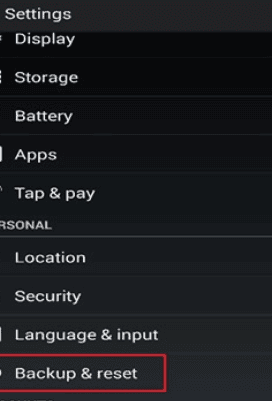 Tap "Erase all data" or "Factory reset" (depends on the model of an Android device)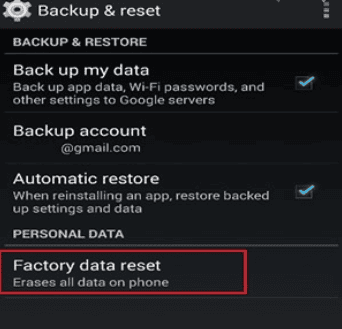 Enter your PIN, password, or any other method of protection
Confirm the reset
Note: Steps may vary depending on the Android version you have installed and the phone manufacturer.
Factory reset using Recovery Mode
If your device is lagged, and this is why you need a factory reset, you can enter Recovery Mode and perform a factory reset from there. Here is how.
Turn off your device
Press Volume Down and Power button together
You will see the word "Start" on your screen
Navigate to Recovery Mode using volume buttons and press the Power button to enter it
Your device will now restart and show an Android robot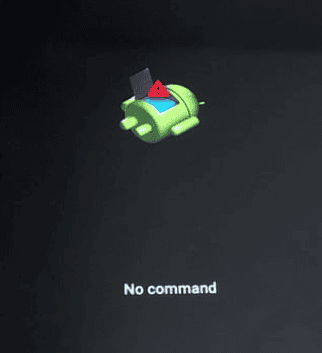 Press and hold the Power button, and after press, Volume Up while still holding the Power button
Navigate to "Wipe data/Factory reset" using the Volume buttons and press the Power button to select it
Confirm with "Yes"
Select "Reboot System Now"
That's it; your phone should be returned to its previous state and ready to use!
How to unlock Android phone password without factory reset?
As mentioned, if you forgot your phone's password, you can perform a factory reset and get rid of the password. Yet, there is an easier option that will spare you from losing all of your data through a factory reset. For this, you will need to use your PC.
Connect your phone to PC
Open Command Prompt Window in your ADB installation directory
Type "adb shell rm /data /system /gesture. key" and click "Enter"

Reboot your phone
Once your phone is turned on, your password should be gone, and you should be able to access it regularly!
Another option is to download an app for removing password. For example, you can download the Dr.Fone app and remove any password, PIN, fingerprint, face ID, or pattern on your Android device. However, this app will work only on Android 10.0 and newer versions. After downloading the app on your PC, connect your Android device to your PC and follow the steps here
How to remove Google account from Android phone after a factory reset?
If you want to sell or hand over your phone, for sure, you want to remove your Google account as well. Here is how to do it.
Go to "Settings" > "Apps"
Choose "Accounts"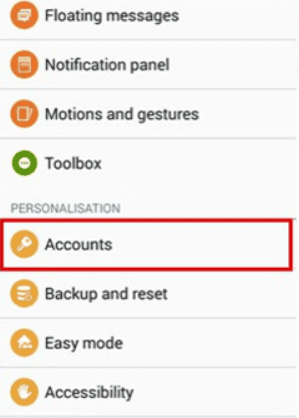 Choose "Google"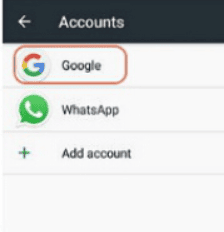 Tap on "Remove Account"
Your Gmail account should be now deleted along with all information attached to it.
If you have any other ideas for performing a factory reset, leave the comment below!
Editors' Recommendation