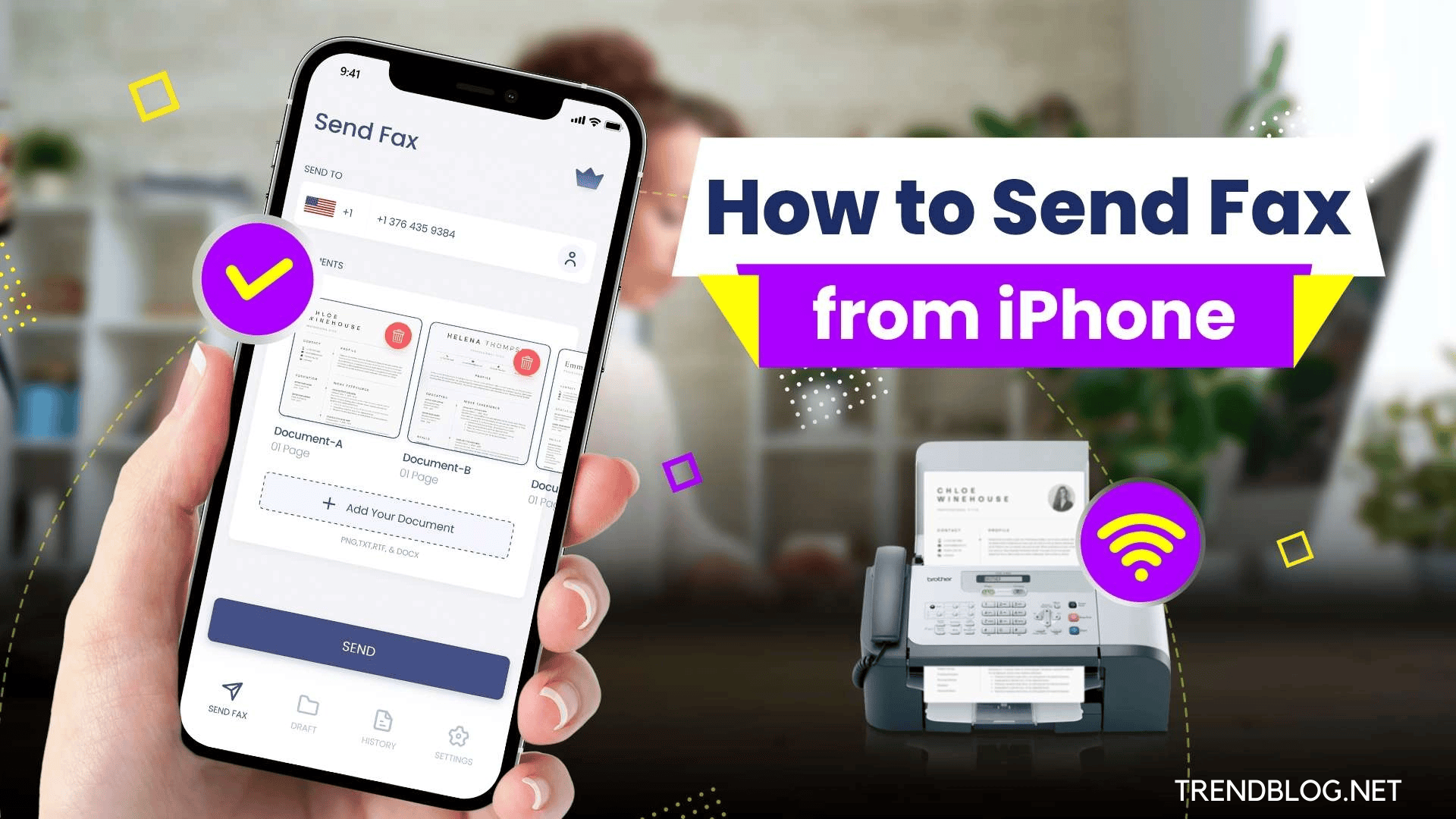 4 Tremendous Ways to Fax From iPhone
 How to fax from iPhone? As we know the evolution of technology is rapidly increasing at a rapid rate and it is good for humankind. Also beneficial for us as. It's making us make it easy and. We don't have to worry about managing time for other works. Also, this makes it easy to connect with someone. Also makes sharing things like photos, prf easy but at some point in like we need to do work that is difficult from new technology like fax. 
So we need to learn how to do that work also with ease.  For this, there are many apps available that make it easy to send a fax to someone and also easy to receive a fax from someone. Still, few major companies depend on fax as they think it is the Securesest way of getting detail from a client or giving details to clients. If you individually have a fax machine then that makes less sense to have that fax machine in this modern technology society but still, there is the time when you need to fax or receive it that you be thankful that you own a fax machine. 
 How to Fax From iPhone
There are many ways with which you can send a fax and there are a few good options for receiving and sending a fax from your iPhone.
The first option which we going to use is given below and it is even a good match for the small to large companies including the companies who need HIPAA compliance and also an end to end encryption. 
Ifax:-
It is one of the many apps that is being used for sending and receiving a fax from iPhone but this app is better than another app so it is recommended to use more than another app. 
It is an original IOS fax app and it is launched in 2008 the same year the apple app debuted. Since that time this app is being improved and updated constantly. Some individuals and companies like Lyft, 3M, the US government,  Citibank and many major companies uses it. 
Ifax features are given below:-
It is free for 7 days. 

There is no account required to use this app

It is a military-grade apo and also 256- bit end to end  encryption

Also, it is a HIPAA compliant

It can easily scan or import documents. 

There is 24 / 7 customer care support available. 

It has and clean and simple UI. 

It is supported in the iPhone, IPad and also in apple watch. 
How to use this app:- 
It is easy to use this app you just have to open this app then you have to go on the select file and just have to send that file for fax.
Also Read:
How to Buy and Sell on Bitmart: 2022 Updated
 The Secret Trick to Zoom in on FaceTime Very Quickly
10 Ways to Tell if Someone Is Spying on Your iPhone: How to Stop Them
 How to Change Weight on Apple Watch Within Minutes
Fax Burner
This app is also one of the most used apps as it is also easy to use and also this app provides no-cost charges up to five pages that you send by fax. 
How to use this app:-
First of all, you have to download it from the apple store then just have to open this app and have to log in and give them all the permission that this app required after that you have to select the file you need to send to another person and allow in the same way you can receive your fax from that person. 
 Fax from iPhone
 As from the name it is visible that this app is specially made for the iPhone and also for the iPads user. 
This app can be used for rapidly sending the fax to someone you want to send a fax. 
How to use this app:-
You just have to download it from the apple store then you have to log in with your iPhone or iPad then you can easily use this app you can easily select and send the fax to someone and also you can receive a fax from this app. 
eFax 
 This app is also the most used app by iPhone users. 
How to use this app the steps are given below:-
You have to open this app and then have to tap on the pencil icon to compose new fax. 

Then you have to just enter your recipient's fax number or you can just select it from the contacts. 

And, then you have to just add the cover page text. If you are using the cover page if not then it is not required. 

Then have to attach the fac documents. That you want to fax also you can take photos or upload a file from your iCloud. 

Then just have to tap on the send. That all you have to do to send a fax from eFax.