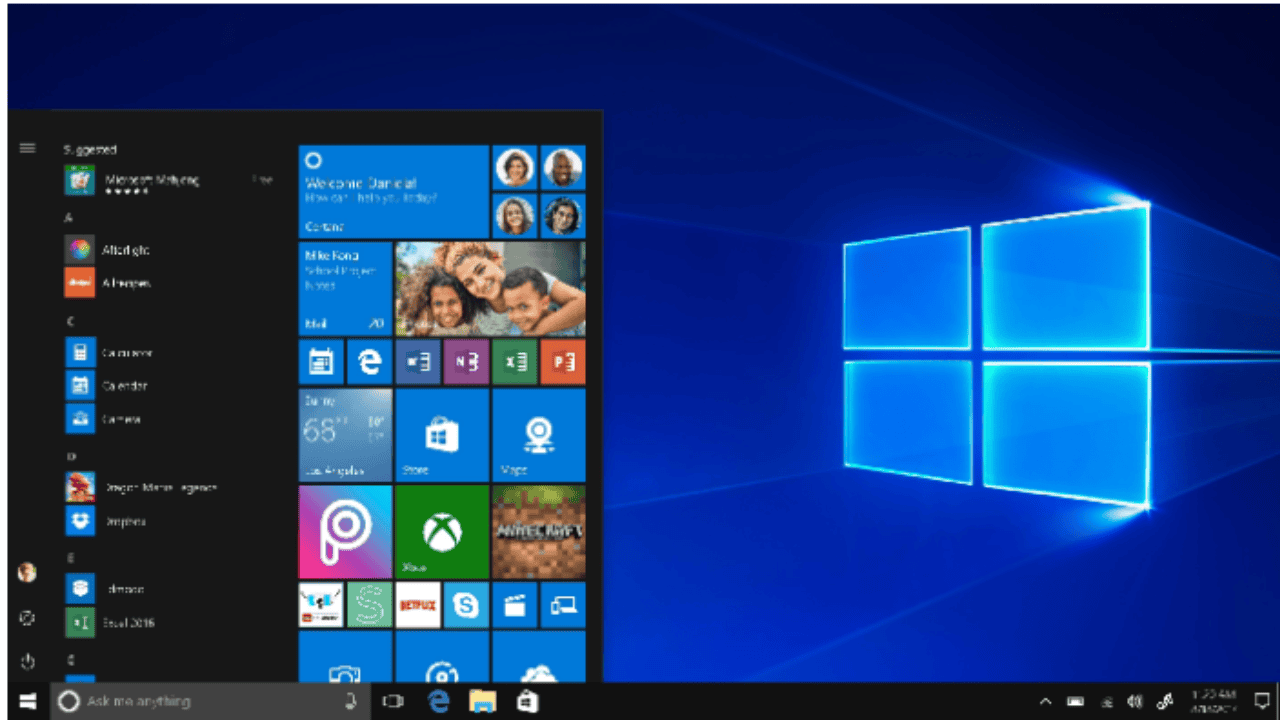 How to fix error code 0xc000009?
If you're a Windows user, you may have faced this error code 0xc000009 while operating your device.
A corrupt, damaged, or failing hard disc is frequently the cause of the error code "0xc00000e9." When you attempt to conduct an I/O (read/write) action on the storage disc, the Windows operating system generates this error. The problem means that your PC can't effectively interact with the attached hard disc and that's why it displays when you try to access it.
Typically, a damaged file system, out-of-date or corrupt device drivers, connecting wires, corrupt Windows system files, or problems with the computer's BIOS/Firmware are to blame for the error code 0xc00000e9. So, the question aligned to this is how to fix the error code? Let's find out together.
Reason for error code 0xc000009
An unexpected I/O error, for instance, may indicate that one of your computer's parts, like your hard disc, experienced a brief "hiccup" and ceased effectively communicating. It may indicate that crucial operating system files are missing or corrupt if you see a notice like "the system registry file is missing or corrupt."
There are several ways to encounter the 0xc00000e9 problem. Finding the error's source might be difficult because there are so many potential reasons. A number of reasons can be there. Some are listed below.
The Registry files or data necessary for an operating system to effectively boot are corrupted by viruses or malware;
Inappropriately attaching or removing a detachable storage device;
The driver is incompatible or out-of-date;
The hard drive is broken or the system and the hard drive are not in touch;
System file loss results from frequently installing, uninstalling, and reinstalling different programs;
The system files' integrity is compromised.
A step-by-step guide to fix error code 0xc000009
As soon as you identify the error's root cause, you may start the real troubleshooting procedure. There are several options available. You may try each one separately to make the issue go away.
Disconnect all the peripherals
As we previously mentioned, one of the most frequent causes of the Windows boot bcd error is an incompatible or malfunctioning hard drive. As a result, we recommend turning off your computer, unplugging all peripherals and external devices, including your wireless mouse, USB drive, external hard drive, keyboard, and so on, and restarting your computer.
You can re-insert your peripherals and external devices one at a time if the issue stops occurring. Then, you'll be able to identify the offending gadget. After locating the defective device, you have two options: replace it with a working one or update its driver to the most recent iteration advised by the manufacturer.
Check your issue with the hard drive
The error code 0xc00000e9 will show up in Windows 10/8/7 if the disc has certain problems or faulty sectors. Therefore, it is strongly advised that you check the disc for errors.
Start your computer, put in the Windows installation DVD, and restart it.
After choosing your language and area, click Repair your computer.
Choose "Troubleshoot" > "Command Prompt" from the installation disc for Windows 10 (or Windows 8.1, Windows 8). Select Windows 7 as the operating system and the first option under System "Recovery Options" on a Windows 7 installation disc, then click "Next" > "Command Prompt".
Enter "chkdsk /f /r" in the Command Prompt window.
On your keyboard, hit Y.
Check the system files
In the Command Prompt window that you open in the last method, you can also input "sfc /scannow /offbootdir=d:\ /offwindir=d:\windows" to check the integrity of Windows file systems.
Repair your Windows BCD files
The bootloader configuration (BCD) repair may be useful in some circumstances. You must restart the computer after executing the below instructions in the Command Prompt window to do:
bootrec.exe /fixmbr
bootrec /fixboot
bootrec /scanos
bootrec /rebuildbcd
0xc00000e9 fix without disk
As you can see, the majority of techniques demand a Windows installation CD. What happens if you aren't holding one? You can use AOMEI Partition Assistant Standard as a solution in this situation. You may use it to make a bootable USB flash drive, boot your computer from it, and then use Windows PE to scan for faulty sectors and repair MBR.
As of right now, AOMEI Partition Assistant may be used to repair Windows error 0xc00000e9 without a Windows CD. Additionally, this software makes it simple to fix additional Windows boot issues including the "Error loading operating system" and the "Startup Repair Windows 7 Loop." If you upgrade to the Professional edition, you can also move the Windows drive between MBR and GPT discs, change the boot disk's disc-style from MBR to GPT, and restore lost partitions.
Also Read
Feature update to windows10 version 1903-error 0xc1900223
Feature Update to Windows10 Version1903-Error 0x80070002
Feature update to windows 10,version1903-error – 0x80070005
6 Methods to Force Quit an App in Windows in 2022
FAQs
Q. How do I fix error 0xc00000e9 in Windows 10?
Error 0xc00000e9 can be fixed as follows:
Manually examine the devices and replace any outdated drivers.
Solution 2: Use Driver Booster to automatically upgrade the problematic drivers.
How Do I Install Error 0xc00000e9 on My Computer?
The first fix for error 0xc00000e9.
Q. What is the cause of error 0xc00000e9?
In a typical Windows Boot Manager* issue, Windows* error code 0xc00000e9 denotes either a hardware failure or a corrupt system file detected during the boot process. Before the Windows login screen, it displays immediately after the machine turns on and looks like this: I/O error that was not intended has happened.
Q. How do I fix the error unable to connect?
Verify to see if the page has vanished entirely.
Restart your router.
Delete the cache on your browser.
Review your proxy settings and make any necessary modifications.
Disable your firewall and antivirus programs for the time being.
Delete the DNS cache.
Alter the DNS server address.
Q. How do I fix error 0xc00000e9 in Windows 10 Lenovo?
In Windows 10 systems, this error code 0xc00000e9 might be caused by a hard disc with damaged sectors, disc issues, or file system failures. Your hard disc will be scanned for faults using Check Disk, and any found will be fixed.