Remember the good old days of buying games on discs and cartridges? Back then, it was far easier to share the game simply by borrowing one of those. However, once we got digital games, there was a question: can we share any game and how? Luckily, Sony PlayStation allows game sharing with friends and family through the Share Play feature.
Unlike before, there is no physical exchange of media. All you need is for both sides to have a PlayStation Plus subscription.
However, there are some minor limitations to sharing. Also, you can share the game as many times as you'd like, but only two people can play simultaneously.
Let's see how this game sharing actually functions and how you can do it from your PS4.
How to share your game on PS4
Follow the rules below to share your game from PS4 with your friends or family members.
Go to the console you want to share the game from and log in to your PlayStation account
Tap on Settings > Account Management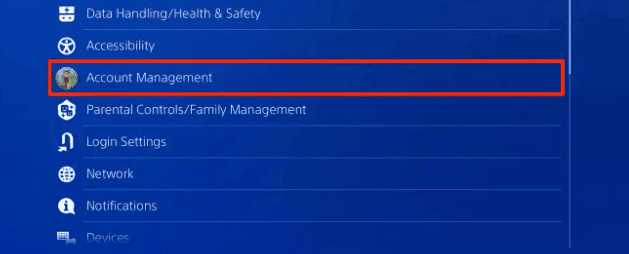 Select Activate as Your Primary PS4
Tap on Activate one more time
Bear in mind that you might need to deactivate your own PS4 console as your primary if you cannot activate your friend's.
Warnings
Once you want to level up from PS4 to PS4 Plus or PS5, you will need to restart all these functions. You will need a friend or family member with whom you've shared your game library to terminate the device as your account's primary system. Since it means someone could mess up your entire PSN account, I would advise you to share it only with family and some friends you're close with.
Once you finalize leveling up, you can enable game sharing once again the same way you did the first time.
You have an option to deactivate the console remotely from your browser in some rare situations. However, this can be done once in 6 months, so you should be very careful when using this tool. If you do not have access to your primary console, none of the people sharing your game library can access it. If you're out of the Internet for a while, nothing saved in this time frame won't be saved, not for you, and not for your friends or family that shares the account with you.
As I already mentioned, you can play the game at the same time with only one person. If you try to involve someone else, your account might be red-flagged and suspended. Therefore, I would advise you to restrain from such attempts.
For further instructions, check the PS website on game sharing.
Now you have a clear picture of how to share games with your friends and family, but as aforementioned, do it wisely. Do not let just anyone have access to your game library and your console as primary since if there's an issue, you won't be able to use your console as well.
In the comment section below, let me know if you've managed to connect others to your game library and what are your favorite games to play together!  
Editors' Recommendation