Back in 2013 Facebook announced a pretty nice feature for Facebook Messenger, which many people seem to enjoy: Chat Heads. This neat little feature allows you to get Facebook message notifications in a new way, letting them pop-up as a circle on the side of your screen.
App developers have quickly recognized that this feature can be transferred onto other applications, but their apps simply couldn't provide users with a good experience. And by good experience I mean responsiveness, ease of use and absence of bugs. Well, no app is perfect, but one comes close.
At the moment, there are two popular Android apps that would allow you to get Facebook-style Chat Heads for WhatsApp – Seebye Chat Heads and Dashdow What App. After thorough testing we decided that Dashdow is the best WhatsApp Chat Heads app out there for a number of reasons.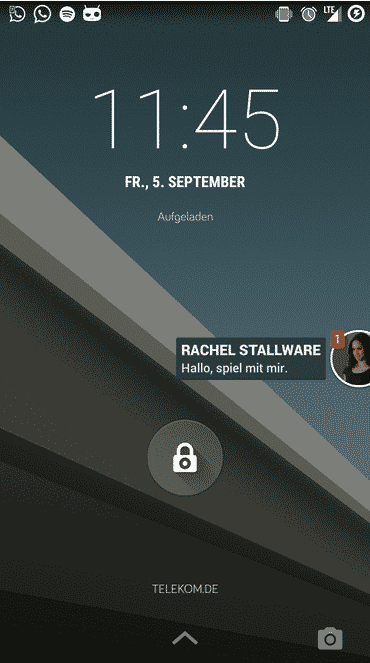 Why Dashdow What App is better
One of the main purposes of Chat Heads is getting a quick glance at a new message notification and to decide whether it's worth replying to without opening the main app itself. Although Seebye allows you to have a quick look at a new notification, the whole experience is laggy (if that's a word) and unpleasant in general: I have a delay of around 2-4 seconds before the app responds, moving around and deleting Chat Heads is not as easy as one would hope for making the whole experience a pain in the … . And that's version 3.0, meaning that the developers are on it for a while already.
Dashdow, on the other hand, provides us with an experience quite similar to Facebook's original: A Chat Head pops-up, you can read the message(s) (without sending a "seen" receipt if you have that one enabled), tap on the notification to quickly open WhatsApp or delete the Chat Head just like you would do with the Facebook Messenger. Dashdow also has a Pro version, which allows you to customize the way your WhatsApp notifications look like. All-in-all, it's a great app that does exactly what you need, nothing more, nothing less.
One more reason for Dashdow to win this battle is the amount of permissions the app requires. It only requires four permissions: retrieve running apps, disable your lock screen, draw over apps (so you can actually see the notification on your screen) and close other apps. Seebye, being the "evil twin" in this case, wants to have 17 different permissions, including ones to read your contacts, text messages, phone status & identity as well as the permission to modify or delete the content of your USB storage. For me, the choice is obvious…
Seebye app permissions
If you want to get Chat Heads for WhatsApp, simply download Dashdow What App (you can also buy the Pro version to thank the developer) and enjoy your new WhatsApp notifications!