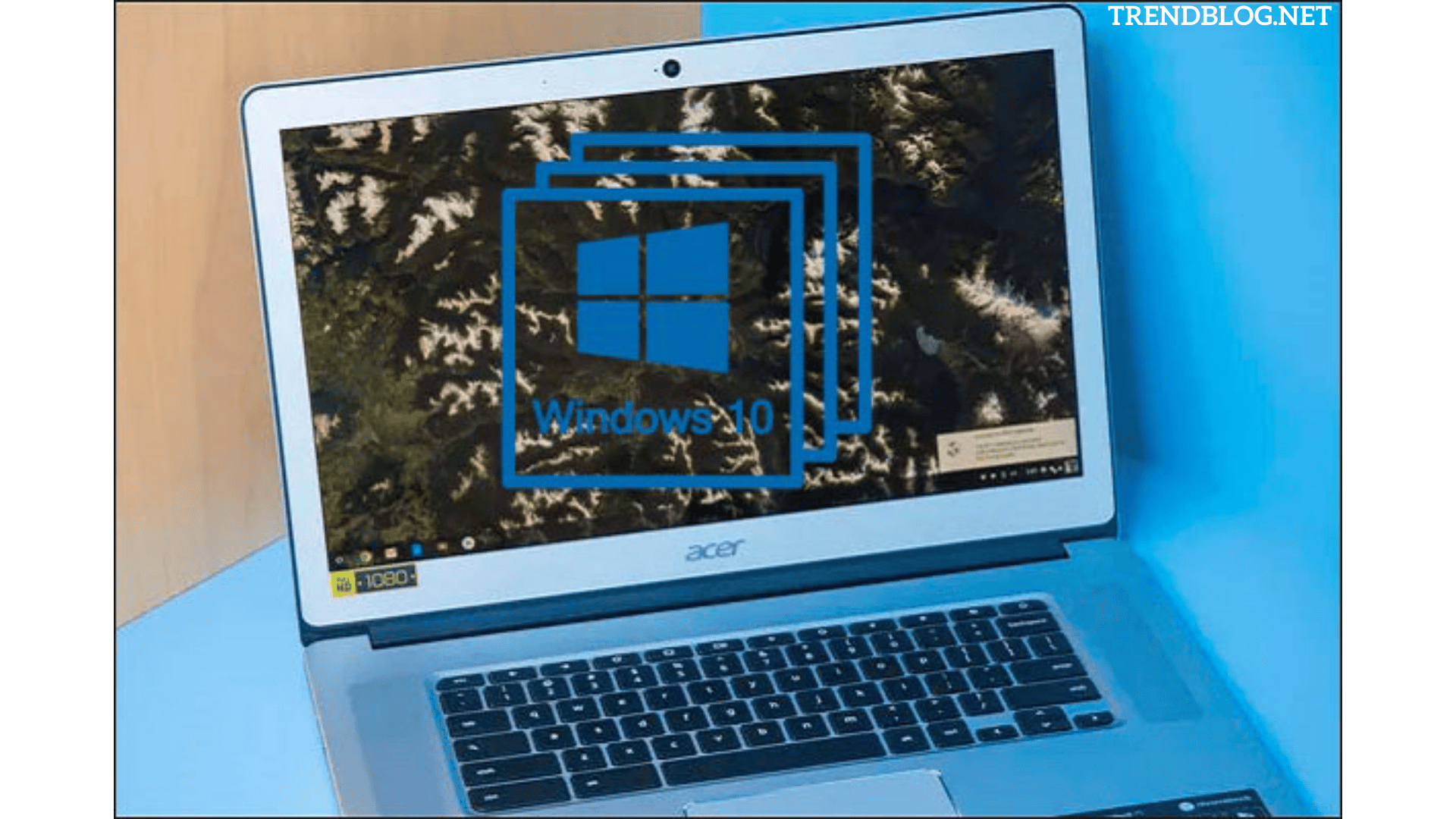 6 Quick Steps to Get Windows on Chromebook
How to get windows on Chromebook? Chromebooks do not have official Windows support. Chromebooks come with a particular form of BIOS developed for Chrome OS, thus you won't be able to install Windows. If you're ready to get your hands dirty, you can install Windows on numerous Chromebook models.
Congratulations if you can get your Chromebook to run Windows. To guarantee you're setting things up properly for your individual kind of hardware, we recommend following an installation guide like the ones on the Coolstar Installation Helper site. However, because the instructions on that website could be more extensive, you'll probably find some information in this article that you won't find anywhere else.
How to Get Windows on Chromebook
We'll assist you by guiding you through the installation of Windows on an Acer C910 Chromebook, codename YUNA. Other Chromebook models will follow the same procedure, but some details, such as the position of the write-protect screw on the motherboard, will alter.
Remove the Write Protect Screw first.
Chromebooks include a physical mechanism that prohibits you from changing the BIOS settings. You'll need to open up the Chromebook, locate the write protection screw on the motherboard, and remove it to disable the write protection function so you can upgrade the BIOS.
Instead, you might discover a write protection switch on some Chromebooks. Turn off your Chromebook first. Don't just put it to sleep—turn it off completely. To gain access to the motherboard, flip the Chromebook over and detach the bottom. We had to unscrew 18 screws on our Chromebook before we could remove the plastic panel.
Make sure you don't misplace them! (A magnetic parts tray is a fantastic invention.)
Step1: Find the write protection screw 
(or write-protect switch, depending on what the installation guide for your Chromebook specifies).
More information on the particular placement of the screw can be found by searching the web for your Chromebook's model name and number, as well as "write protect screw." This SuperUser discussion informed us of the location of the screw on our Acer Chromebook C910.
Step 2: Turn on Developer Mode
To edit the Chromebook's software, you'll need to enable Developer Mode. On recent Chromebooks, hit Esc+Refresh+Power while the computer is turned off to accomplish this. (On a standard keyboard, the "Refresh" button is located where the "F3" key would be.)

When your Chromebook starts up, it will say "Chrome OS is missing or damaged."

To "turn OS verification OFF" and enable developer mode, type Ctrl+D and then Enter

Your Chromebook will then wipe all of your personal data files and reset itself to factory settings. You'll have to sign in again using your Google account. However, rather of storing all of your crucial data on the Chromebook, you should sync it with web services.

You'll get a "OS verification is OFF" prompt when you boot up Chrome OS. To get around this screen, hit Ctrl+D every time you boot. This notice will go away after you flash a fresh BIOS, and your Chromebook will boot directly into Windows after you're done.
Step 3: Install the New BIOS
You may now flash your Chromebook's new BIOS from within ChromeOS. To open a terminal window, use Ctrl+Alt+T.

To access a more capable Linux shell environment, type "shell" into the terminal and hit "Enter."

Copy-paste the following command into the terminal window and hit "Enter" to launch the script that will replace your Chromebook's BIOS:
Step4: Create a Windows Installation Drive.
You may now install Windows on your Chromebook, but first, you must create Windows installation discs.

You won't be able to do it using Microsoft's official method; instead, you'll need to download an ISO and use Rufus to burn it to a USB drive.

This step must be completed on a computer running Windows.

Microsoft offers a Windows 10 ISO download. Select "Create installation media for another PC" and tell it to get an ISO file for you by clicking "Download tool now." Your Chromebook and its drivers may or may not work with Windows 8.1 and 7.

You'll also need to get the Rufus tool and execute it to make your Windows installer a USB device.

Connect a USB drive to the computer. This USB drive will be used to install Windows, and any files on it will be deleted. (Before continuing, make sure you copy anything important!)

Pick "GPT partition scheme for UEFI" and "NTFS" in Rufus, then select your USB disc. Select the Windows 10 ISO image you downloaded by clicking the button to the right of "Create a bootable disc using."
Also Read: 
In Depth Comparison to Know Which is Better a Chromebook or a Laptop
Exclusive and Effective Steps to Increase Application Memory on Mac
10 Effective Ways to Make Laptop Faster
How to Speed Up Your Computer using Disk Optimization, RAM, Drivers
 Step 5: Download and install Windows.
You may now install Windows on your Chromebook. Connect the USB flash drive to your Chromebook and turn it on. It should boot directly from the USB disc and display the Windows installer. When "Select Boot Option" displays on your screen, tap any key if it does not immediately boot from the USB drive. Then go to "Boot Manager" and choose your USB devices.
Install Windows instead of Chrome OS on your Chromebook using the standard Windows installation process. You can partition the internal drive in any way you like. We removed all internal partitions and instructed Windows to install itself on the available space.
Keep in mind that a product key is not required to install and use Windows 10. Later, you can always add a product key or buy one from Microsoft from within Windows 10.
Step6: Install Third-Party Hardware Drivers
You should now have Windows installed, and when you switch on your Chromebook, it should boot into Windows. You're nearly finished! To make as much of your gear operate as possible, you simply need to install third-party drivers. This step will still require your USB keyboard and mouse.
Because these are unsigned third-party drivers, Windows will not generally allow them to be installed. To install them, you'll need to allow "test signing." This is a testing environment for drivers.
To do so, right-click the Start button or press Windows+X and pick "Command Prompt (Administrator)" from the context menu. Execute the command below:\