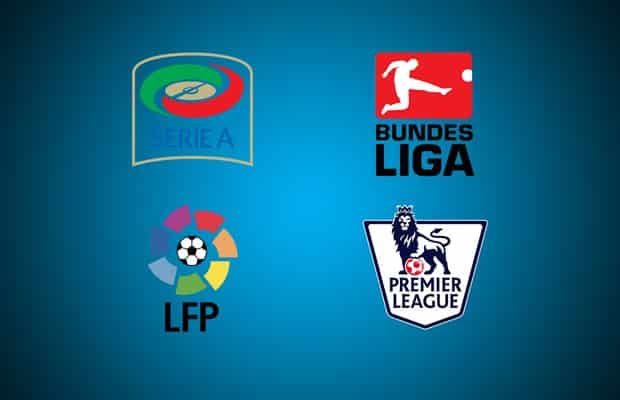 Trying to watch the match of your favorite football team online can be a real pain if you don't want to pay a lot of money (as a German I won't call it soccer…). In most cases, there are no official streams available and you might end up on some shady website's stream with crappy quality. Watching 22 pixel figures running after a white pixel isn't fun. Plus, a lot of those streams are not stable and are put offline regularly.
Is watching a video stream legal?
To be clear, those streaming websites filled with ads are definitely not legal. They don't have the rights to show the games, not to mention earning money off of them. However, using websites that do have the rights are completely fine. There are even such websites that don't charge people to view their sport streams like Star Sports (starsports.com). On Star Sports, you can legally watch games from the following football leagues on your laptop or mobile device:
English Premier League
German Bundesliga
Spanish La Liga
Italian Serie A
Hero Indian Super League
The only downside is, that all streaming content is not accessible from an IP outside of India (Indian website). You can, however, use a DNS service to unlock all content on Star Sports. This only costs you a couple bucks a month.
Now, is using a DNS legal? This might depend on the country you're living in. For example, in Germany, using geolocation services to watch video streams is legal (Source in German). I recommend you check/google the current situation in your country to be on the safe side.
Use a DNS service to unlock all sports content
Personally, I can recommend the DNS service called Unlocator. It's very reliable, fast, easy to setup and can unlock more than 213 services on an unlimited amount of devices. So, for example, you can also use Unlocator to access Netflix's US content. Furthermore, you can find how-to guides to setup Unlocator for almost any device.
Unlocator offers a 7-day trial to try out their service. After that, you can choose a monthly plan for $4.95, 6 months for $27.50 or 12 months for $49.95.
If you're a big football fan and really want to watch live games, then investing a couple bucks to enjoy HD streams legally doesn't sound like a lot at all. You can always use the 7-day trial to see if it's worth it. Well, there's nothing more to say than enjoy the next games!