Despite video calls dominating the scene, especially since the Covid-19 pandemic started, traditional conference phone calls are not dead yet. Instead of having to call each and every one of your employees in line and explain to them what needs to be done, you can simply include them all in one call. And this is way more practical since if one of you is not near the computer or in a quiet place, a video call can be hard to maintain.
Just picture the scene of having a video call with someone who is in the middle of a crowded street. This way, by making a simple phone call, everything will go fast and without unwanted interruptions.
Since conference calls were mainly used on standard landline phones, there is a question before we even got these smart ones. How to make a conference call on an Android phone? How to include someone after you started a conversation?
I've made a short guide for you explaining precisely this.
How to conference call on an Android?
If you want to make a conference call on your Android device, it's an easy process. Follow the steps below, and you will be on a call within a couple of seconds.
Click on the "Phone" icon on your Android device
Type in the number you wish to call or find the name in the contact list
Tap on the green icon to make a call
Once the call is established, you will see on your screen icon "+" to add a call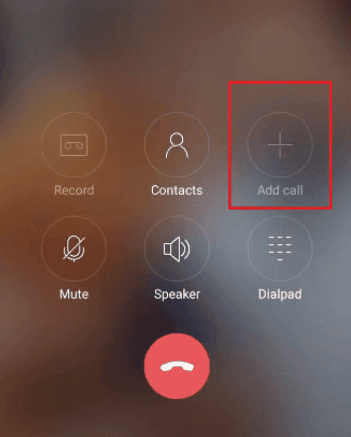 Again, you will be set to enter the number or choose the name from the contact list
Once both calls are established, on the top of your screen, you will see them, and it will offer you to "Merge" calls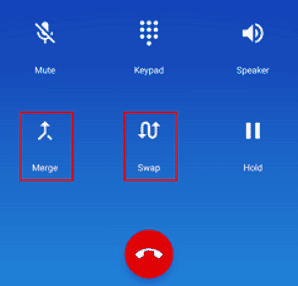 Tap on "Merge," and all of you will enter the conference call
Once you wish to hang up the call, press the red and white button on the bottom of your screen, "End call," and you will hang up the call for all the participants.
Your phone may have an option "Manage" while you are in the call itself. If yes, you will be able to mute the call, end the call for just one of the participants, etc. It depends on the model of the Android device you have.
If you wish to add more than just two people to your conference call (up to six), you can repeat the procedure above and add all the participants.
Hosting a conference call
If you have more than six participants, you will need to host a conference call. You can not just do it regularly from your smartphone device.
Several websites such as Freeconference.com or Freeconferencecall.com, will allow you to host your conference call for free. You can have up to 1,000 participants in such a call. All you need to do is set up an account and log in. After setting the account up, add the participants' email addresses, and they will receive an invitation along with a PIN code they need to use to join the call.
Once they join, everything will go smoothly.
https://www.freeconference.com/
https://www.freeconferencecall.com/global/ If you have any additional questions on making a conference call on an Android, please do not hesitate to leave the comment below!
Editors' Recommendation
Read more on our knowledge of PS4 games!