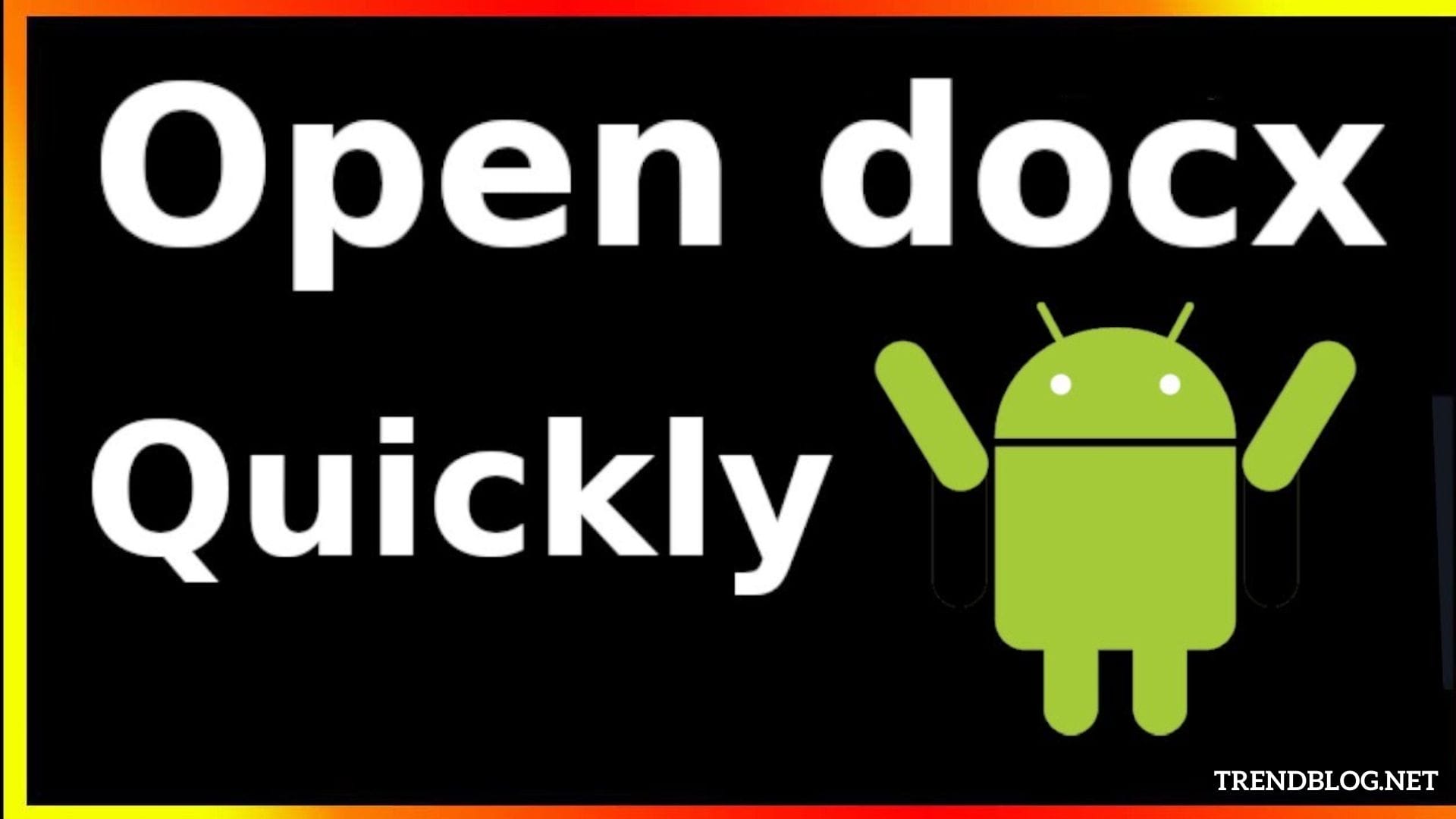 What is Docx and How to Open a Docx Document
How to open a docx document? A Microsoft Word Open XML Format Document file is a DOCX file. Open in Microsoft Word, Microsoft Word Online, Google Docs, or another word processor. Use the same applications or a converter like FileZigZag to convert one to PDF, DOC, JPG, and other formats.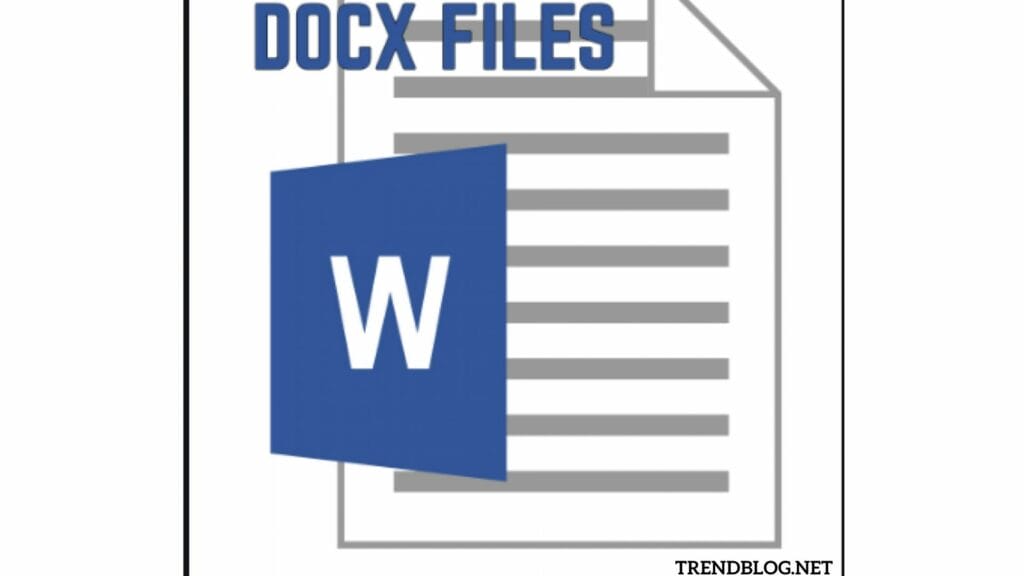 What exactly is a DOCX document?
A DOCX file is a document written with Microsoft Word or exported from another word processor like OpenOffice Writer or Apple Pages. It may feature graphics, tables, charts, and other document elements in addition to formatted text. For letters, resumes, invitations, newsletters, and other documents, DOCX files are frequently utilised in residential, academic, and corporate environments.
Additional Information
The Open XML Document format, which was introduced with Microsoft Word 2007, is used to store data in DOCX files. It took the place of the. The DOC file format is the industry standard for saving documents in Microsoft Word. DOCX files save data as independent files and folders in a compressed Zip package, unlike DOC files, which store document data in a single binary file.
XML files and three folders: Word, docProps, and _rels, which record the content, document properties, and relationships between the files, are contained within a DOCX file.
The Open XML format is intended to increase the openness and accessibility of document content. Document text, for example, is preserved as plain text files, and document images are saved as distinct image files within the DOCX file, such as.JPG or.PNG. Page formatting information, authorship data, and document review notes may also be included in the files.
NOTE: To view the contents of a DOCX file, rename the.docx extension to.zip, then decompress the resulting file using any Zip decompression programme.
Filenames for DOCX Documents
Microsoft Word's default filename for new documents is Document1.docx.
What is a DOCX file and how do I open one?
Microsoft Word can open DOCX files on both Windows and Mac OS X. Because Word fully supports the layout of Word documents, including graphics, charts, tables, and text spacing and alignment, it is the best option for viewing DOCX files. Android and iOS versions of Word are also available.
Other word processors can open DOCX files, although some of the formatting from the original documents may be lost. Corel WordPerfect (Windows), Apple Pages (Mac), and Apache OpenOffice Writer are some of the other word processors that handle DOCX files (multiplatform).
DOCX files can be opened using a variety of internet tools. Google Docs is a free web application that lets you upload, browse, edit, and save documents in the DOCX format.
What is the best way to convert a DOCX file?
DOCX files can be converted to various formats using a variety of word processing programmes, including Microsoft Word, Apple Pages, and LibreOffice Writer.
For example, in Microsoft Word for Windows and Mac, choose File Save As to convert DOCX files to one of the following formats:
DOC is an abbreviation for Microsoft Word Document (Legacy).
A Portable Document Format (PDF) is a type of document that can be read on a computer.
OpenDocument Text Document (ODT)
RTF stands for Rich Text Format.
Plain Text is abbreviated as TXT.
HTML,.
HTML stands for Hypertext Markup Language.
Extensible Markup Language (XML) is a type of markup language.
, MHT.
MHTML stands for MIME HTML Archive.
XPS stands for "XML Paper Specification" (Windows only)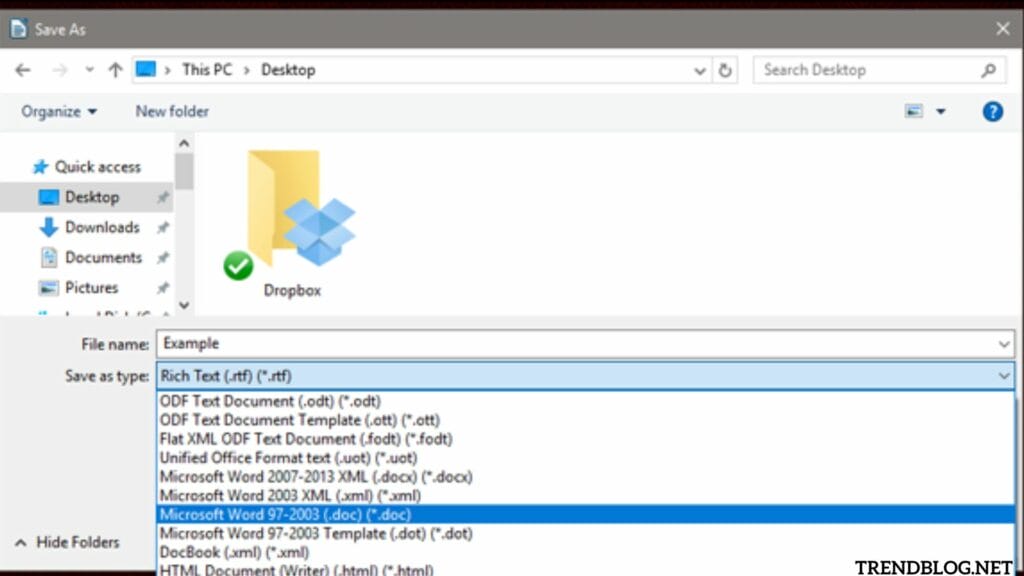 What is the Best Way to Convert a DOCX File?
Most users want to convert a DOCX file to PDF or DOC, but the apps and services listed below can also convert a variety of other file types.
The quickest, easiest, and most efficient approach to converting a DOCX file is to open it in one of the following word processor apps and then save it to your computer in the desired file format. Most programmes do this via the File > Save As menu or a comparable one.
If it doesn't appear to work, try a specific converter like Zamzar or FileZigZag from our list of free file converter software packages and online services. These are excellent examples of online DOCX converters that can save files in a variety of formats, including document formats such as DOC, PDF, ODT, and TXT, as well as eBook and image formats like as MOBI, LIT, JPG, and PNG.
Simply upload your DOCX file to your Google Docs account to convert it to the Google Docs format and edit it there. This can be done using the New > File upload menu in Google Drive or the file picker icon in Google Docs.
Calibre is a popular free tool that converts DOCX to a variety of ebook formats, including EPUB, MOBI, AZW3, PDB, PDF, and others. For help creating an eBook from your DOCX file, we recommend reading their guidelines on converting Word documents.
Also read: 
4 Main Steps to Make a Website :2022 Updated
2 Methods to Change App Store Country: 2022 Updated
How to Activate Facetime on Calls, Speaker, Message: Get Rid of Warnings
Different Ways to Hide Apps on iPhone
FAQS:
Q1. On Android, how can I open a DOCX file?
Download the Microsoft Word app from Google Play if you have a Microsoft 365 subscription. Choose to open the DOCX file in the Word app by selecting it on your device. If you don't have the Word app on your smartphone, you can open and edit DOCX files in Google Docs by first uploading them to your drive by tapping the plus (+) sign > Upload.
Q2. What is the best way to open DOCX files on a Mac?
Using the Pages programme, which comes pre-installed on most Macs, is a simple solution. If you don't already have it, you can get it for free from the App Store. Select Open With > Pages from the context menu when you right-click the DOCX file. Select File > Export To > file format to convert it to a new file format, such as PDF or Word.
Q3. What is the best way to open a DOCX file if I don't have Word?
Simply sign up for a free Microsoft Account, upload the DOCX file to OneDrive, and double-click it to open it in Word Online. The document can then be edited, collaborated on with other Word users, and a modified copy downloaded to local storage.
Q4. In Chrome, how can I open a DOCX file?
Because extensions don't run in Incognito mode by default. If you want to constantly see documents in Chrome, go to the Extensions page and tick Allow this extension to run in incognito. When you click a link to a document online, such as a. docx file from Word, the Google Docs reader will open.
Q5. In Windows 10, how can I open a DOC file?
Download the free file viewer and drag and drop your DOCX or DOC files into the software window to view them. As though you were viewing the document using Microsoft Word. File Viewer Lite will open the file and show it in its natural format.