For many years, printing was possible if you have a file on your PC. Then we got laptops, and the printing option extend. However, thanks to technology development, we got an opportunity to print a document directly from our phone or tablet. Regardless of the network, if you have an internet-friendly printer, you can send a file directly to it and get a paper copy of just anything.
I will show you how to use your Android-based device for printing, whether it's a phone or a tablet.
Default print service
Since we got WiFi printers, everything became more accessible. Now you can connect your Android device to a printer as long as they are both on the same local network. It simply means you should connect both devices to the same WiFi, and your Android device will quickly recognize the printer. Here's how to enable the Default print service and print directly from your Android.
Connect both of the devices to the same WiFi network
On your Android device, pull-down and click on the gear icon – it's your settings panel
Click on Connected Devices > Connection Preference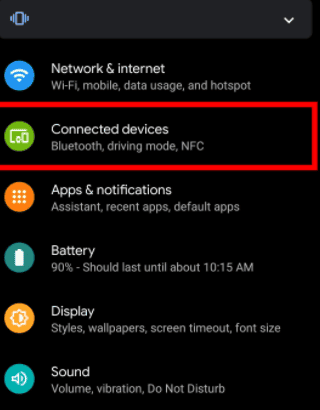 Click on Printing > Default Printing Service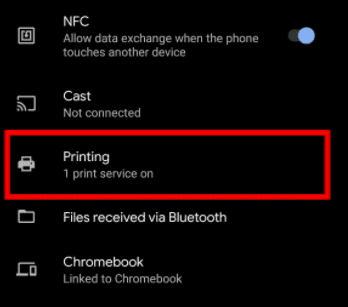 Toggle the switch on to enable this service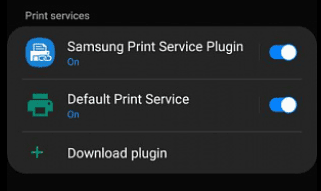 You should be able to see your printer now if you did everything correctly
Open the file you want to print – from photos, documents, or any other storage space
Tap on "…" typically places in the top right corner
Choose option Print
Tap on Select a Printer
You will see your printer here if everything was successfully enabled
Tap on the blue Printer icon
Click OK on the pop-up
That's it, and you can go to your printer and see your paper copy of a file. If this doesn't work, you can try several other options.
Printer's plugin
If you use an older device with Android 4.4 and newer, you can install the printer's plugin.
Again, connect your printer and Android device to the same local network
On an Android device, pull-down and find the gear icon
Tap on Connected Devices > Connection Preferences
Tap on Printing > Add service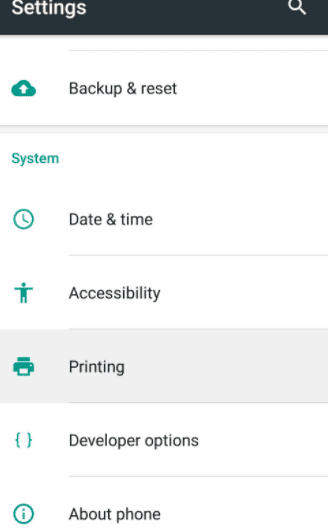 Tap on the printer's manufacturer plugin and install it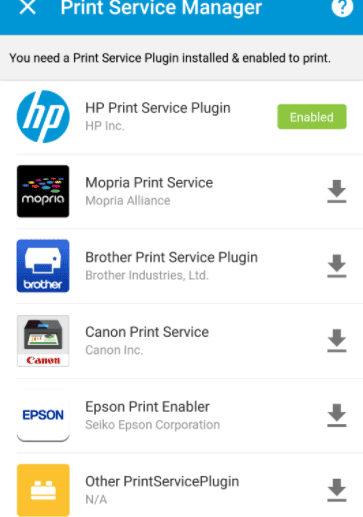 Now you should see it on the printing page
Close the tab and navigate to the file you want to print
Tap on "…" in the top right corner and press Print
Tap on your Printer
Click on the blue Print button to finish the process
Again, this is only for older Android-based devices that require plugins. If you have Android 10 and above and newer devices, this won't be necessary.
WiFi Direct
If your printer supports WiFi Direct, you can use it to print your files directly from Android devices. Here is how.
On your, Android pull down and tap on the gear icon
Click on Network & Internet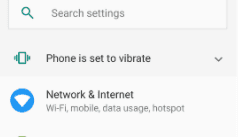 Click on WiFi > WiFi preferences
Tap on Advanced
Find WiFi Direct and tap on it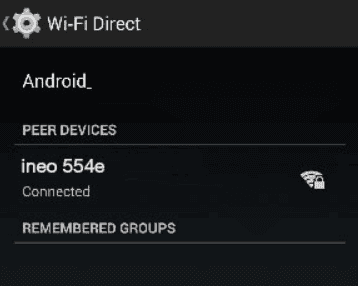 Click on the name of the Printer
Go to your printer and accept the connection
Open the file you want to print and navigate to Menu "…"
Tap on Print > Select Printer and choose the printer you just added
Tap on the blue Print button to finish printing
That would be it, your file should be printer by now, and you should have a paper copy.
Use manufacturer's app or cloud
Some of the newer printers have a cloud or an app developed by the manufacturer. You can use this cloud or an app to upload files you want to print via email and start the printing process. Once you're setting up your printer, you're setting up an email address as well, and later on, you can simply send the file to your printer.
One of the best examples is the Epson printer that developed even its own printing app. So, let's see how to use the cloud or an app for printing directly from your Android device.
Using email to print
Please note that steps may vary depending on the email you chose to set up. Since most people are using their Gmail connected to an Android device as a default email, I decided to show you the steps for this particular one. However, there's no significant difference, so that this guide can be helpful for just any email.
Open Gmail and tap on Compose button in the right bottom corner
In the field To enter your printer's email address
Attach the image or a document to print – up to 20 files or 20MB altogether
Tap on Send
Your printer should start printing as soon as the email arrives
Note: You can send files directly from your Gallery or Documents app. Just tap on Share and choose Share via Email. Afterward, follow the same steps.
Using manufacturer's app
If your printer manufacturer has its own app, you can use it to print files from your Android device. I decided to download Epson iPrint app from Play Store and show you the steps. However, if you have any other printer and another app, the steps won't differ too much.
Install the app and open it
You will choose between 5 different printing options – photos, documents, print from the cloud, scan, and document capture
Tap on the Printer is Not Selected banner that you see
Change from a local printer to Remote
Tap Add button
Click on Yes to acknowledge that you might be using cellular data
Enter the email address of your printer or tap on Get Email Address if you haven't created one
Tap Done, and your printer will be added
Go back to the app's main screen and choose of the 5 printing options
Follow the steps on your screen and print the file
Hopefully, this guide was useful for you — however, your opinion matters. Please, let me know in the comment section below if you have any other ideas on printing using your Android phone or a tablet!
Editors' Recommendation