Have you ever watched a tutorial video or see something online that you want to capture and share with others? Many are familiar with taking screenshots; however, something that is less known is the screen recording. 
Did you know that your Android device can record a screen? 
What is Screen Recording? 
As the name indicates, you are quite literally taking what you are viewing and copying it as a recording when you screen record. This feature can be a valuable asset for those looking to follow step-by-step instructions or simply want to keep a recording for memory or souvenir. 
How to Screen Record on Android 
For anyone looking to screen record, there are specific applications you can download from the google playstore. However, there are some instances where the Android device has a built-in feature. 
To use a built-in screen record on your Android device: 
Play the video or recording you would like to screen record. 
With one or two fingers, swipe down from the top of your Android device.

A menu featuring the options: Location, Hotspot, Invert Colors, Data Saver, Dark Theme, Screen Cast, and Screen Record are going to appear. 
Select screen record.

Choose to edit your screen recording as it records by selecting or tapping on Start.
To end the screen recording, swipe down from the Android device's top and click the Screen Record icon. 
If the option to select screen record does not appear on your swipe-down menu, it may be hidden behind other menu options. You can choose Edit to have it saved to your Quick Settings menu. 
All screen recordings are saved in the Movies section of your Android device library. 
Top 4 Apps for Screen Recording on Android
If your Android device does not give the option to screen record, don't worry. There are third-party applications that can be downloaded that can screen record for you.
Here are four popular screen recording applications for any Android device.
AZ Screen Recorder
The AZ Screen Recorder allows the user to not only screen record, but as the recording is taking place, they can also take screenshots or photos simultaneously. It features multiple editing and customization features, but it makes it a top screen recording application because it does not feature any watermarks on the recordings. This is something that most free screen recording applications have unless you buy the paid version.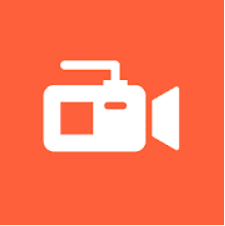 Google Play Games
Don't be deceived by the name; Google Play Games is a screen recording application; however, it is a screen recorder for the gamer who enjoys re-watching their strategic gameplay. This is a popular application for the user of Twitch where players share their commentary.
Unlike other screen recording applications that save the recording in the library, there is the option of having the videos, when recording has stopped to upload directly to YouTube.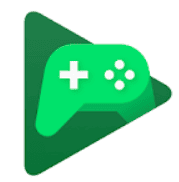 Xrecorder
Suppose you enjoy adding neat extras to your videos or are trying to find unique and creative ways of engaging through your videos. In that case, XRecorder is the screen recording application for you. This specific application has a paid and free version. The paid version offers an array of editing options, while the free version is limited – not to mention, some ads pop up every so often.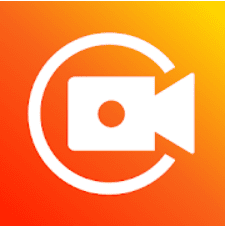 Mobizen Screen Recorder
If you are looking for a screen record application that is a mix of the Google Play Games and the AZ Screen Recorder, then the Mobizen Screen Recorder is for you. The Mobizen Screen Recorders offers the best of both worlds for the gamer and the occasional screen recorder user. The application lets you edit your screen recordings with music and add a memorable intro and outro caption.
Depending on why you want to screen record, there are different applications available. Find one that is going to suit your needs, whether that is gaming or creating learning materials.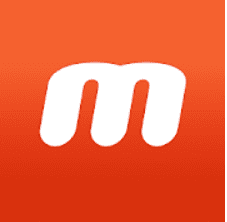 Why Should I Screen Record? 
Not sure why screen recording would be useful or helpful? Consider the following situations where using a screen record app would be beneficial. 
Learning or Following Instructions 
These days you can find pretty much anything on the world wide web. There are YouTube videos on how to fix a broken computer to how to replace a flat tire. The downfall with these videos is that they are often happening at real-time speed; it can be challenging for them to follow the steps. 
With a screen record, the viewer can hit pause after each instruction and follow along. 
Creating Teaching or Instructional Content
Screen record is excellent for those learning new skills, but it would not be possible unless someone was creating the videos. Depending on the application, a screen recording can be a way of editing and adding caption to the viewer's videos. When you watch a video where it is in slow motion, or there are chat bubbles, that is a result of screen recording. 
Re-watching Videos of Interest 
How many times have you seen a funny or engaging video that you want to share with others? The chances are that between Facebook, Twitter, and TikTok, there are videos that you wish you could save to your phone to share with your friends and family. With a screen record, you can do just that. When you watch a video, you don't have to worry about losing or missing out on that moment; simply screen record and that video stays with you.
Using screengrab is often associated with personal use and features; however, some businesses and companies use it to help train and learn about their operations. No matter the purpose, whether it is leisure or not, screengrab is an Android feature many are starting to take advantage of. 
Conclusion
The next time you want to record or create a tutorial video, consider using your Android device's screen record option. Suppose you are looking at ways of enhancing your recording. In that case, you can download a screen record application from the Google store. The options are limitless with a screen record, especially since it does not require much to do, simply swipe down and hit record. 
Recommended for you: