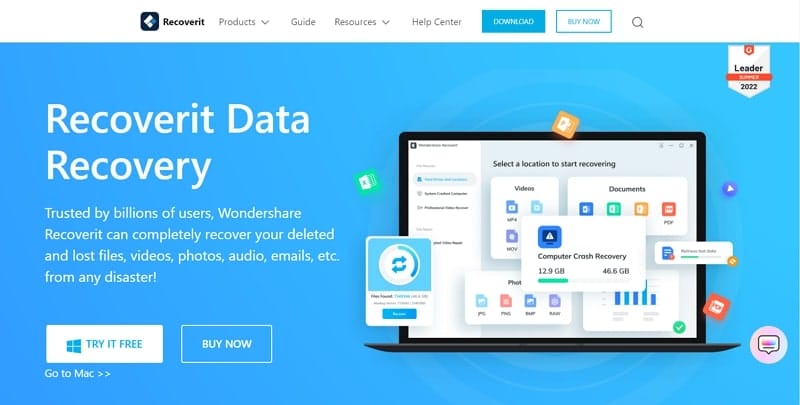 How to Recover Your Deleted PSD Files ?
Adobe Photoshop is a popular graphics editor, and even if you are not a designer, you must have heard about the fantastic features of this software. The software uses PSD file format because the image files can be edited across multiple layers, and it can keep up to 30,000 pixels. Designers love PSD files, but they often delete them because of storage issues. Recovering a deleted file can be a hassle, but with an excellent data recovery tool like Wondershare Recoverit, you can recover your files within minutes.
Part 1: Why Does a User Delete PSD Files from their Computer?
You must wonder if users really love PSD files, why do they delete them intentionally? Well, there are some freelancers who are just beginning their journey with designing in Adobe Photoshop. Many beginners do not have computers with significant storage to keep all PSD files for a long time. Upgrading to a better computer with more storage room to store these files is not very convenient because not everyone has the resources to go for this option.
Eventually, users decide to delete PSD files to prevent their computers from slowing down because of less available space. Some freelancers decide to use open cloud storage applications such as Google Drive, but even these have limited free storage and ask users to purchase more space after some time. As designers progress in their freelancing journey, the number of clients increases, and so does the need for space. These circumstances force beginner designers to delete their old PSD files so they can work on new projects.
Part 2: Wondershare Recoverit – The PSD Recovery Tool Developed for Designers
It is common for designers to delete their graphic files and then need them later for a similar new project. In such cases, Wondershare Recoverit can completely recover your deleted PSD files in a simple three-step process. This tool has a 95% success rate, so rest assured that the recovery process' result won't disappoint you. It can recover files from 500+ loss scenarios across 2000+ storage devices.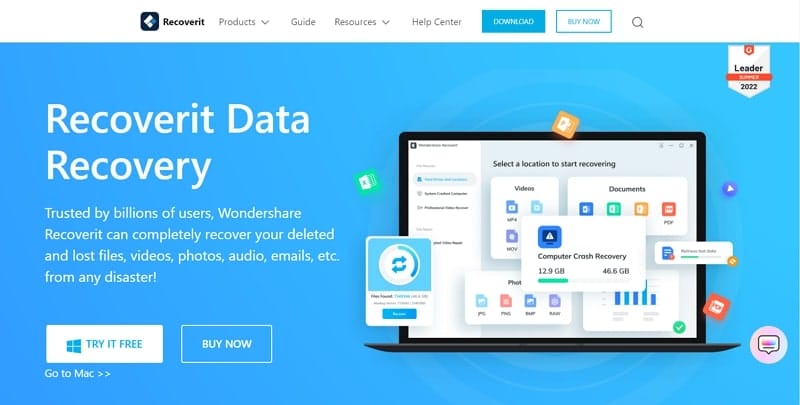 Wondershare Recoverit recognizes the importance of high-quality files for designers so your data will be recovered in original quality. Since it is a professional and secure tool, you don't need to be concerned about the security of your client's sensitive files. Furthermore, this tool is highly compatible with all Windows and Mac devices. Do you know the best part? You can even preview and filter your PSD files before recovery and ensure that you are satisfied with the results!
Part 3: How to Recover Your Deleted PSD Files Using Recoverit
Does Wondershare Recoverit seem like the solution to all your problems as a freelancer? If yes, then let's see how you can use the tool to recover your deleted PSD files. Here is a simple three-step guide that you can follow even if you have no technical expertise:
Step 1: Select the Deleted PSD Location
Download and launch the Wondershare Recoverit PSD recovery tool on your computer. Select the "Hard Drives and Locations" option from the left tab on the main window. Then, go to the "Hard Disk Drives" section and select a hard disk from where you have deleted your PSD file. Next, click on "Start" so Recoverit can begin its comprehensive scanning in the selected location.
Step 2: Scanning the PSD File Location
Wondershare Recoverit will begin the scanning process in the selected PSD location. You can see the scanning results for the files on the screen and stop scanning if you want. To pinpoint files, set filters for "File Size," "All Files," "Time," and "File Type." There is also an option on Recoverit to pause the scanning process.
Step 3: Save Recovered PSD Files
Once the process is complete, double tap on a PSD file or click on the "Preview" button to preview your PSD file. Finally, hit the "Recover" button and choose a path to save the PSD file on your computer.
Wrapping Up
Do you still think that recovering deleted PSD files is a daunting task? Probably not, because now you have seen how easy it is to recover your files with Wondershare Recoverit. So, if you are a beginner freelancer with low storage on your computer, then go try out the tool now. You never have to worry about space issues, expensive storage options on Google Drive, Dropbox, OneDrive, or anything else of the sort anymore.