If you've bought an iPhone or any other device based on the iOS operating system that is not brand new, there's a good chance that the previous owner didn't bother to check and remove their Apple ID. And now, it appears that you are stuck with it. All you want in this situation is a simple way to get rid of it, set your own Apple ID on the device and connect your data to your iPhone. You want to download your own apps, connect to your own iTunes, simply put – you want to use it as your very own device.
Now, if you don't know the aforementioned person that sold you the iPhone device, it might not be an option for you to ask them for the password. This practically means that you need to remove the Apple ID without knowing the password and restore the phone so it'll be ready for use.
I've made a short guide for you giving you a couple of easy and quick ways to get rid of someone else's Apple ID on your iPhone.
How to remove someone else's Apple ID from your iPhone?
If you're in luck and you happen to still be in contact with the person who sold you the device, you can ask them to log in to their iCloud account and remove your iPhone from their iCloud. This is the best course of action because even in case you try to restore your iOS device, the phone can have the "Find My" option enabled. In case it does, the device is connected to the Apple database and after restoring, it will automatically proceed to connect to the same Apple ID. Moreover, in case of suspicious activities, Apple can (and likely will) lock the device completely, and you might find yourself in a position where you're locked out of the device you just purchased and have to go through a verification process in order to prove you are the actual owner.
So, before trying this out, it's a good idea to check if there is a way to communicate with the previous owner. If you manage to get in touch with the previous device owner, you can share the following steps with them, so they can go ahead and remove their Apple ID from it.
Log in to your icloud
Click on "Find iPhone"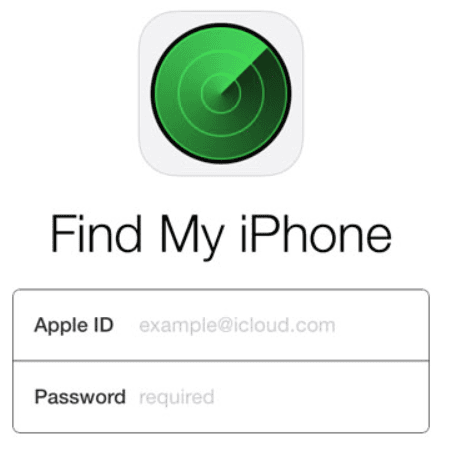 Click "All Devices"
Find the iPhone you want to remove the Apple ID from and click "Remove from account"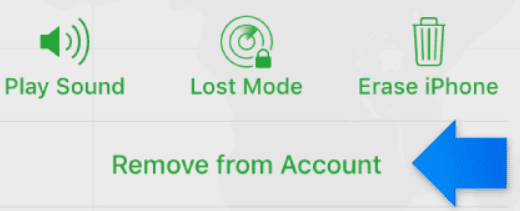 Once again, that is the safest and the fastest option that does not include you accessing their personal information. If, however, the person that sold you the phone is a good friend of yours, a cousin, etc., perhaps you can go ahead and ask them for the password, sign in to their Apple ID yourself, and change it accordingly. If you managed to get the password you need, follow the steps below in order to change the Apple ID associated with your newly purchased device:
Open "Settings"
Tap the name on the top of the screen
Scroll to the bottom and find the "Sign out" option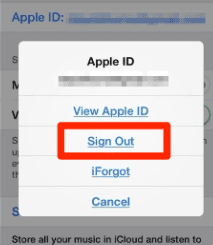 You'll be prompted to enter the previous owner's password
Once you're finished with entering the previous owner's password, you have successfully signed out from their Apple ID and now your iPhone is ready for you to set up a new Apple ID using your details. Afterward, you can use your phone as you like.
How to remove Apple ID from your iPhone without a password?
As mentioned above, the best course of action for you to take in a situation like this is to go directly to the previous owner. However, if for whatever reason this is not a possibility, you can try to restore your device and set up a new Apple ID.
Note: PassFab is a good service to remove old IDs from your Device – check it here.
Assuming that the previous owner does not have the "Find My" feature enabled, this is what you can try to do.
Connect your iPhone to computer
Open iTunes
Hold the Sleep button and Volume Down buttons simultaneously
Release the Sleep button
After 10 seconds, your iPhone's screen should remain black
On your computer, you should see a message that iTunes detected an iPhone device in recovery mode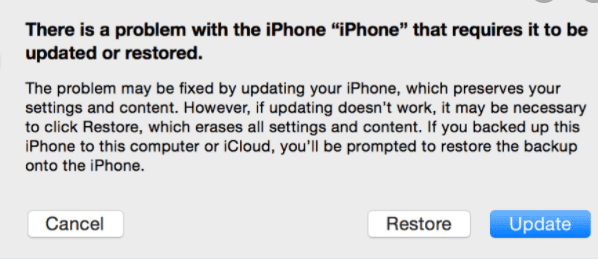 Click on "Restore"
This should perform the recovery process for your iPhone and after said process is finished on your computer, you can go ahead and try to log in to iTunes again. If everything went according to plan successfully, you will be prompted to create your Apple ID account.
Note: Keep in mind that these instructions are only valid for the users of iPhone 7 and newer devices.
In some cases, when you see the Activation Lock screen, you might happen to get a prompt asking you to enter the old password again. As previously explained, this is because all the iPhone devices that have "Find My" enabled are connected directly to Apple's database.
In case this feature is enabled, your best option would be to use some third party app, remove the passcode and then perform a restart of your device in order to factory reset it.
For example, you can use the iMyPhone LockWiper app and delete the passcode immediately. The app will help you remove the passcode, FaceID, Apple ID, MDM lock, and Screen Time passcode.
You can download the app by visiting the link below: https://www.imyfone.com/unlock-iphone-passcode/
How to remove Apple ID in the App store?
Here is another handy thing you might want to keep in mind. Since you cannot download any apps to your device without entering your Apple ID password, it's useful to have a way to remove the password after an iPhone device has changed the owner. Here is the easiest way to do so.
Open the App store
Tap the device name in the top right corner
Scroll down till you see the "Sign out" option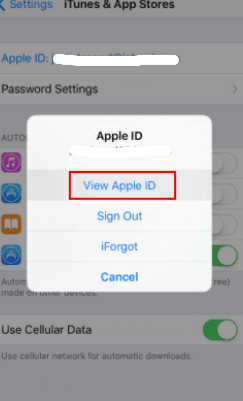 Click on this option and confirm it.
Here, you won't be asked for a password to confirm the sign-out, which is a great thing for you if you're in a situation where you don't know the password.
There it is, your device has now successfully been logged out from and the previous owner's Apple ID should be wiped from your iPhone. You can now proceed to download apps as you could before and enjoy your device without restrictions.
And, as one more tip for the end, remember that you can always contact Apple's customer support and ask for help with removing someone else's Apple ID from your device. What makes this way of removing a foreign Apple ID from your iPhone device more complicated is the fact that you'll be asked many questions in order to prove you are the real owner of the device. This is a necessary evil, as Apple has to make sure that they're assisting the real owner of the device, and not a foreign bad actor. In other words, you can reach out to Apple support for help with removing the Apple ID, but make sure to prepare yourself for the process.
You can reach out to Apple's support by following the link.
In case you know any other methods for removing Apple ID from your iPhone, please let me know! Leave the comment in the section below!
Editors' Recommendation: