You are an iPhone user and wanted to know how to run 32 bit apps on ios 11. Do you know months before Apple has informed app owners that it will stop supporting 32-bit apps in its upcoming OS months before iOS 11 is officially released. Since two years ago, Apple has threatened 32-bit applications. Additionally, as of iOS 10.3, Apple has eliminated 32-bit apps from App Store search results. Now that day Z has arrived, 32-bit apps no longer function on iOS 11.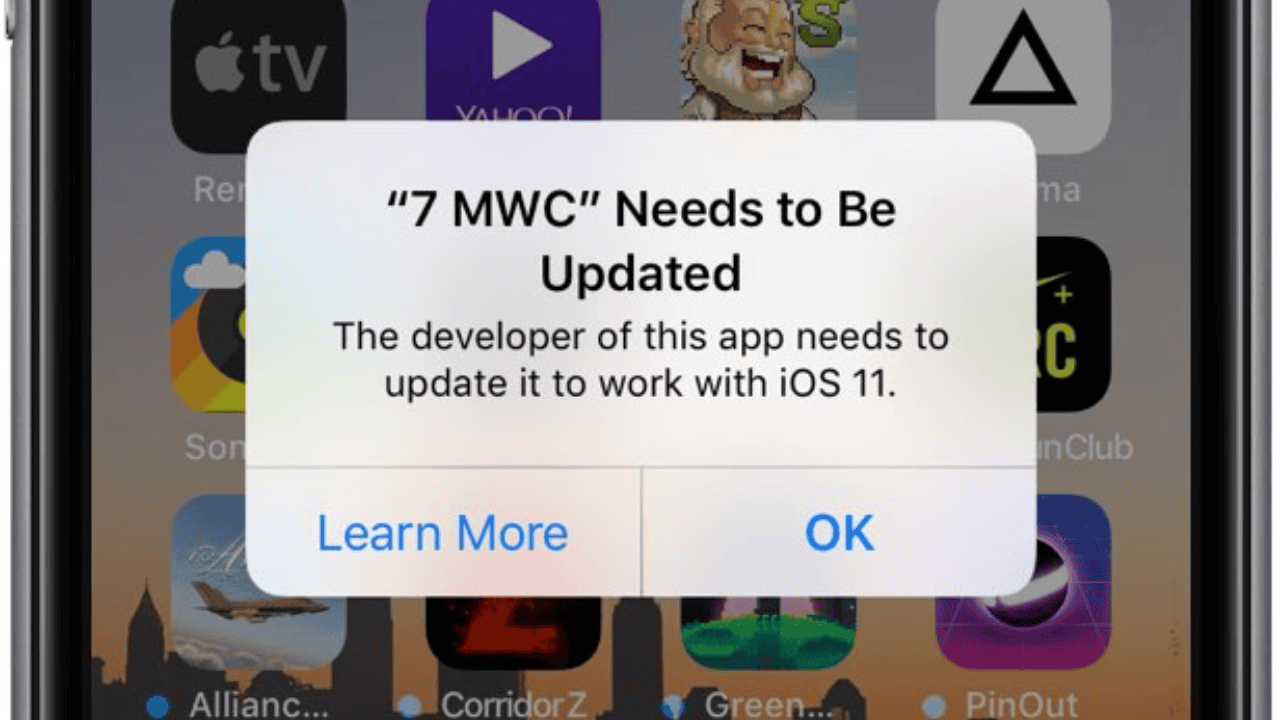 How to run 32 bit apps on ios 11
Apple is also going to stop 180 thousands 32 bit apps from the app store. Therefore, unless you want to lose your programme, please don't be hesitant about switching from a 32-bit to a 64-bit version of your app.Because, the owners of apps who genuinely care about them but didn't update to 64-bit in time will also experience some issues. Users will then be informed by a prompt that the app needs to be updated in this situation. In other words, you still need to update your programme to the 64-bit version even if you depend on users of the iPhone 4, 4s, or 5 who refuse to upgrade to iOS 11. except if you want to irritate your devoted audience.
So, here in this article I am going to share how to convert your 32 bit apps into the 64 bit format, app store optimization the title and apple focus, along with this in this article you will get to know about the features which you need to take care of in your app. Let's get started. 
How to run 64 bit format on 32 bit apps on iOS 11
Conduct a code review to ascertain the extent of the work. Additionally, you need to identify the external frameworks and libraries that the mobile app uses. These libraries ought to also be updated to the 64-bit format.

a core code conversion By hand or with the aid of specialised code compilers, convert the app's source code to a 64-bit version. The compiler is a piece of software that, while doing optimizations and transformations, rewrites object code into another instance of the same kind of object code.

Make external libraries compatible. Ask the creators of the library for the 64-bit version of their programme, or look for an alternative library that can be used in place of the 32-bit version in the latest version of the mobile app.

Make tests. Finally, we strongly suggest you to do integrity and regression testing to see that the upgraded version of the app still operates consistently across all devices.
Benefits of 64-bit App Update
Improved Performance
In a nutshell, 64-bit architecture enables apps to make use of the full processing capabilities of iPhone CPUs while using less energy.

The long answer is that transistor's memory can store larger words thanks to 64-bit architecture. Words here refer to "addresses" to specific regions in the hardware's real or virtual memory.

Well you Just picture CPU as a mailman with a track that can only carry 32 letters. In other words, a postman should return to the base after processing every 32 letters. The 64-bit architecture enables your CPU to process your software in fewer rounds, similar to that. But every "address" inside your app needs to be rewritten.
App Store Optimization
This is a little bonus you'll get automatically by updating your app – a brand new app store page with all new opportunities inside.

Apple now gives the title and content section of the app's presentation page greater consideration. The organisation has improved UX, added vivid graphics, and updated categories. All of these changes are necessary to increase awareness of your mobile app and speed up the installation procedure.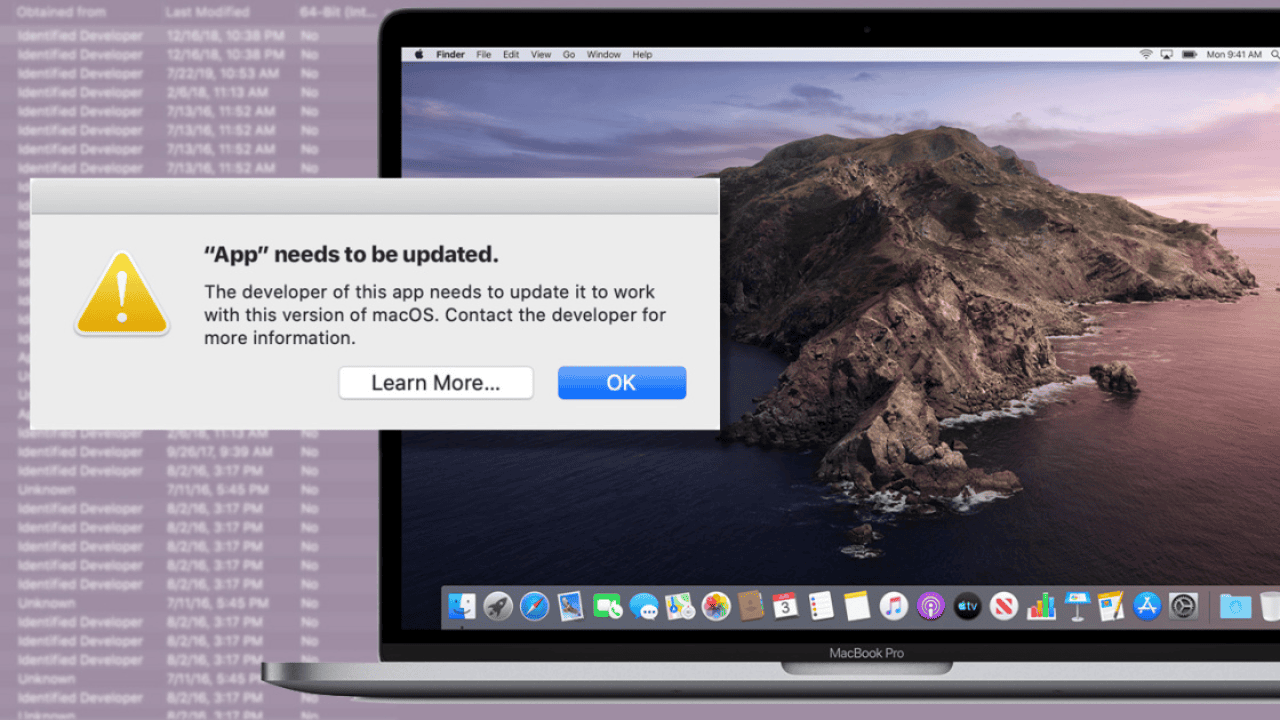 Additional iOS 11+ Features to Add into Your App
In the interim, why not incorporate new features that came with iOS 11 into your app if you're already tuning it up? Apple has a lot to offer this year, though obviously not all of them will work for your app.
CORE ML – Makes your App Intelligence
This is one of the most notable frameworks included in iOS 11, along with ARKit. Swift developers can incorporate trained machine learning models into the project using CORE ML. This framework is particularly supporting Siri, Camera, and QuickType.
Camera – New Filters to Work With
Photos taken in Portrait Mode starting now have a new feature. possibilities for depth filtering, in particular. This feature is essential if you use a photo filtering tool. It's all because of Depth Map API.
Files, Integrate Now!
Something that Android has long had is now available on iPhones! Finally allowing users to directly alter documents (copy, cut, and paste) through a browsing window, Apple has opened its file system.
The problem is that Files doesn't function right out of the box and needs additional integration. You should integrate with Files right away if you use a file-sharing service, cloud storage, PDF viewer, or any other form of office-related programme. Additionally, Drag & Drop is a useful Multi-Touch functionality included in iOS 11. When working with files, this will be useful.
Conclusion:
The article has provided the detailed study about the updation to the 64 bit apps, points to remember and the additional surveys. After only one week of availability, iOS 11 adoption has topped 25%. It is anticipated that the rate of adoption of iOS 11 would eventually surpass that of a prior version. In the interim, the move to 64-bit programmes is an unavoidable cold, hard fact. The world moves forward, so if you want to succeed, gain new users, and keep moving forward, you should probably convert your software and add some new features.I hope, the article has solved all your problems, if you have something to share with our readers, feel free to share in the comment section below.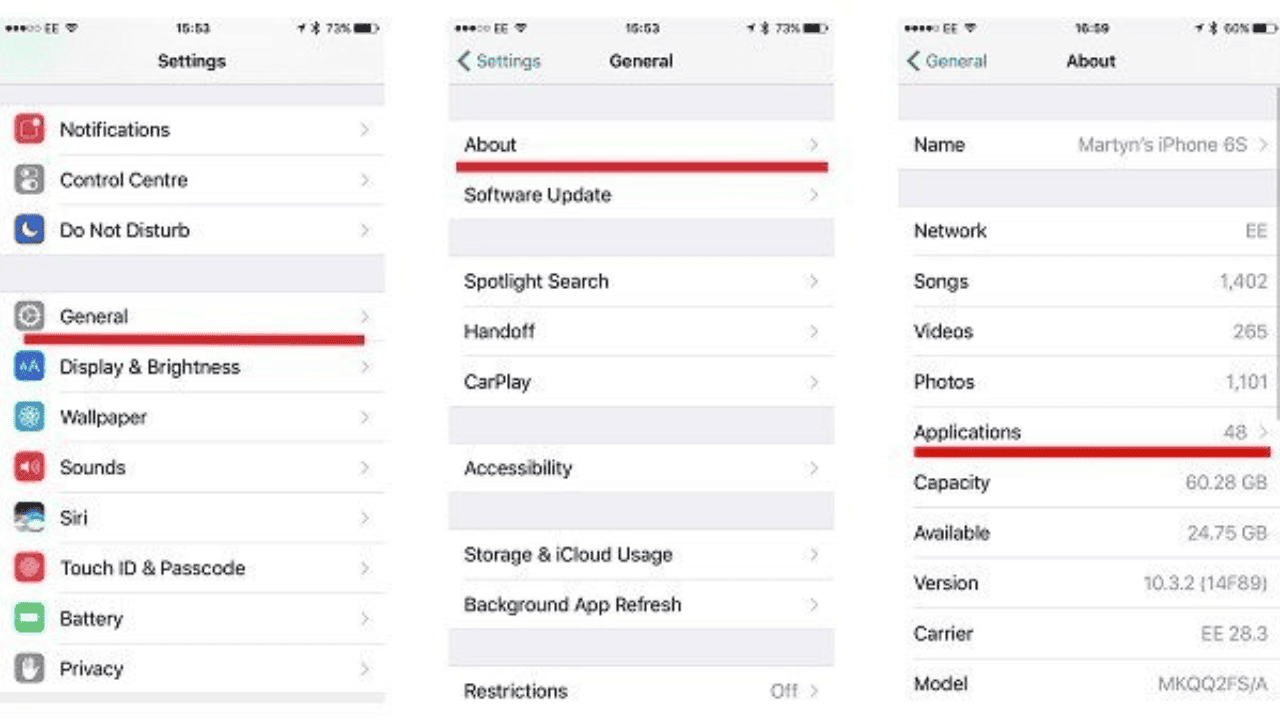 Also Read: 
How to Install iOS 16 and iPadOS 16 Beta
How To Turn Off Auto-Brightness in iOS 11 & Adjust It Manually
Steps on How to Map a Network Drive on Windows 10
How To Seamlessly Share Your Wifi Password In iOS 11
FAQs: 
Q1: How do I use old apps on iOS 11?
To find My Purchase on iOS 11, go to the App Store and tap the circular face in the top right corner of the page. You can view all the apps you've previously purchased here. To download an app back to your device, locate it and press the cloud icon on the right side.
Q2: Does macOS 11 support 32-bit apps?
The Macs at Monterey, Big Sur, Catalina, and M1 do not support 32-bit software or games. The latest macOS version to support 32-bit software was Mojave after Apple stopped supporting them in macOS Catalina.
Q3: When did Apple stop 32-bit?
In 2018, Apple warned developers that macOS Mojave will be the final version of macOS to support 32-bit apps. Apple has been assisting developers with the transition of their apps. 32-bit programmes are no longer compatible with macOS as of macOS Catalina.
Q4: Which iOS supports 32-bit apps?
Once Apple stops supporting 32-bit, all Apple devices that are older than the iPhone 5s will become unusable. Apple thinks that the phase-out of 32-bit apps won't have an impact on end users since developers would make sure that all of their apps are updated before support is removed.
Q5: How do I run a program in 32-bit mode Mac?
(macOS 10.14 or older) To always launch an application in 32-bit mode: Click Applications to display the Application Wizard pane in System Preferences. At the bottom of the list, select the application by clicking the Add (+) button after clicking through to browse it. Choose "Open in 32-bit mode" from the menu.