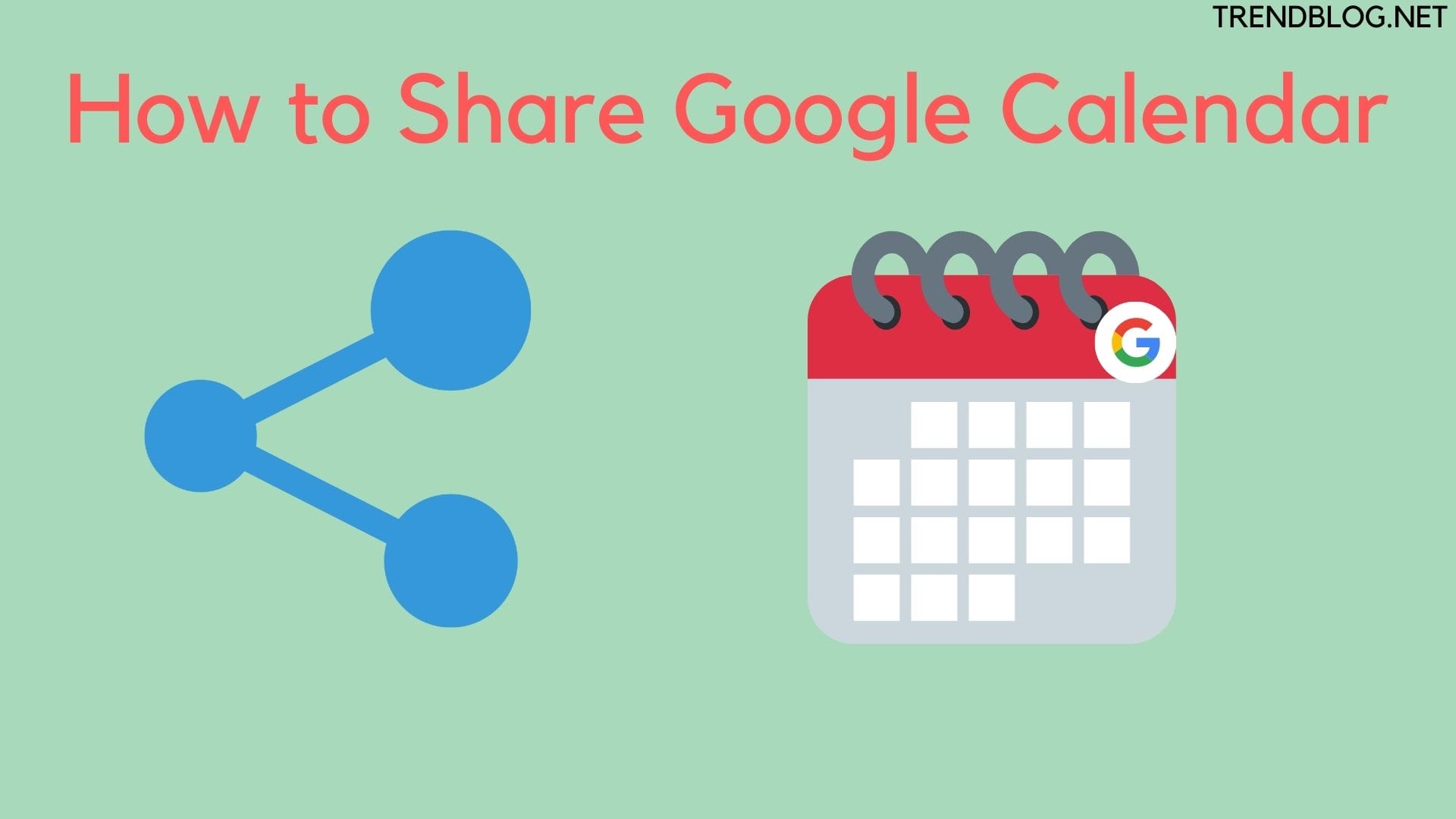 How to Share Google Calendar to Public, Organization or Individually?
How to Share Google Calendar is a common question for those who want to respond to any invitation such as by sending them your calendar and schedule. There are so many factors that let you share your google calendar.
Google calendar let you quickly schedule meeting and events. Due to this, you will get quick reminders about upcoming events to know what's next. 
Calendars are usually designed for team works. So, it becomes easy for you and your team to know about the meetings and schedules for easy convenience. you know you can create multiple calendars. Is not it amazing? To create multiple calendars using one technique. 
 Important Terms to Remember Before Sharing Your Calendar
Make sure to check settings before sharing your calendar with someone. Such as you have to adjust the access does anybody make changes or does others have to view only. If you give access to anybody then, the changes they may make such as
They can easily respond to invitations

 They may share your calendar with others

 Receive emails about changes to your calendar

 Edit your events or delete the older ones and create the new ones

 They can delete your calendar as well
 You have to make sure, you are giving them access to someone. who you really want to make these changes. 
 On the other hand, you can limit or turn off sharing outside of the organization. if you want to. these are some important points that you had to take care of before sharing your calendar let's get started on how to share your calendar? 
How to Share Google Calendar?
Do you know the specifications you can share your calendar to a specific person or a team, also publicly? it completely depends on how you want to share it. in this article, I am going to discuss how do you share your calendar with specific people, with a team, or publicly. let's get started. 
 Share Your Calendar With Specific People
 Go to Google calendar on your computer or PC.  

Here, you see the "My Calendars" section. on the left side of your screen. Click the down arrow and expand it. 

 Click over the calendar, you want to share. Here, you will see three vertical dots. Tap on them and click on the settings and sharing. 

Now, click on the "share with the specific person", and you can add people to your list from here. By clicking on the "Add People" 

Here, you go. Now, you can simply add the calendar to the person's email or Google group's email. But make sure to adjust the permission settings. Which means access to changes or only view. It depends on you. After, this sends it. 

The recipient will check it by clicking on the link. The schedule will be added to the calendar of their list. 
If you don't own a calendar and want to share it with anyone else, you need to ask the owner to give you access to "Make changes and manage to share" permissions. 
Also Read: How Do I Activate Google Voice Assistant?
Share a Calendar with the Public
Open the Google calendar on your device. 

This is a part of the features offered with your Google account. It connects you with Gmail and Google Drive.

On the left side of your screen. You will see a calendar from where you can select the calendar you want to share. You can create more than one calendar for different activities and for different events or persons. 

Click on the down-arrow button placed next to the calendar. 

Select "Share this Calendar" from the menu item. 

In the "Access Permissions", select visible to the public. 

Here, you can choose the access which you want to give in the drop-down menu. 
The person who does not have a Google calendar can view your calendar by this method. 
Also Read: How To Share Calendar on iPhone | Publically | Individually
Share Calendar With Everyone in the Organization
Under the "Access Permission" menu you will find an option to make your calendar available for everyone in the organization. If you are using Google calendar of any organization such as School, company etc. 
The person in your Organization can see the scheduled Calendar. The ones outside the organization can not see the calendar or even can not find it. But, if you share it with outside the organization can see the information in the calendar. 
Make sure before sharing it with someone outside. 
I hope, this Article is helpful for you. If you want to share something related feel free to reach us in the comment section.