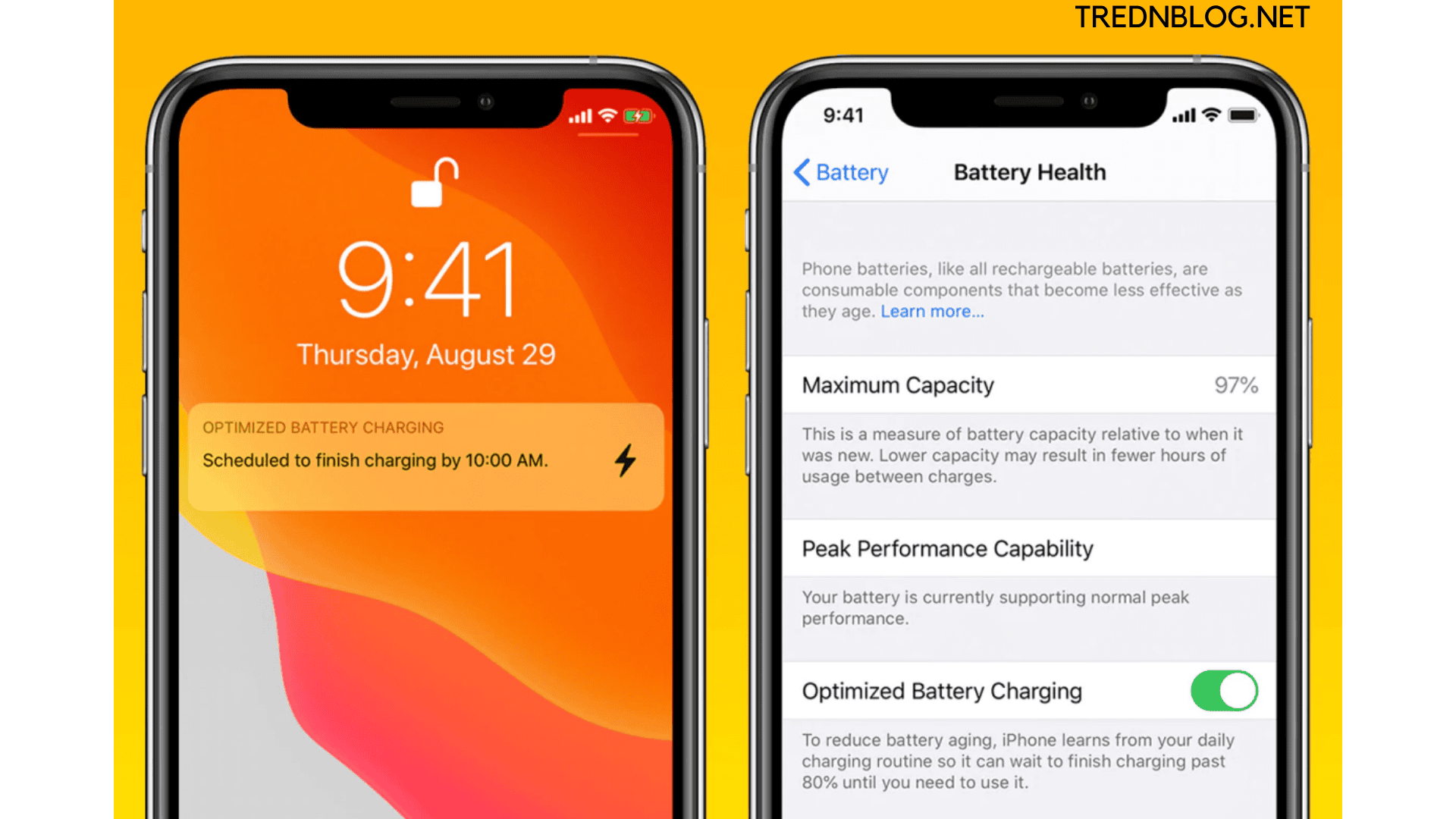 Turn Off Optimized Battery Charging on iPhone Within Minutes
How to Turn Off Optimized Battery Charging? Nowadays, the requirements for longer battery lifespan is increasing as people want to use their phone all the time and don't want their battery life to get low so quickly so they can enjoy their chilling time properly instead of putt their phone on charging and waiting for there phone to get fully charged. Nowadays, the craze for mobile games is increasing rapidly due to the rapidly launching of new games with the best graphics people enjoy playing high graphics games. Still, it costs rapidly there battery life means the battery starts getting low instantly. So due to this reason, many people want their battery to last long, and also this optimizing function in phone restrict the unwanted apps to use the battery life and keep them draining. This function reduces the load on the battery and increases its life span, and makes it last longer than others. 
How to Turn Off Optimized Battery Charging
It's necessary to disable this feature when you feel that there is no need to yee this feature as this feature also has some downgrades, so disable this feature when not needed. 
This apple designed feature that optimizes battery charging reduces the battery's load and helps it maintain the long life span. Also, it keeps the battery percent above 80 percent if it is not being used if it is fully charged. 
There are the steps by following then you can turn off this feature in your phone:-
You have just to open the setting app on your phone. 

Then you have to tap on the battery option and find it by scrolling down in the setting option. 

Then you have to select the option called battery health that opens the next screen on your phone. 

You just have to toggle optimizing battery charging to turn the function off the default setting. If you have to turn on this feature, you have to toggle back the option of optimizing battery charging and enabling it again. 

You can select till when you have to turn off there will be the option of turning off optimizing battery charging till tomorrow or turn off this function completely what you have to choose its all depends on you. 
Is Optimizing Battery Charging Good or Bad:-
Most lithium batteries do not have so much life span, and their battery percent degrade so quickly. So this feature is good as it reduces the workload from the battery and can increase or maintain the long life span. Also, How to Turn Off Optimized Battery Charging? the battery percentage does not degrade so rapidly. 
While on being optimizing battery charging, the battery percentage take a long pause at 80 percent so the battery does not get fully charge rapidly as it ends the charging time for a complete charge, and it kind of good as if it is fully charged and you kept your phone on charging then it may damage your phone life span. 
Also Read:
How To Find a Lost Android Phone | 6 Ways To Get Your Phone Back
How to Charge Nintendo Switch Controllers Using 4 Quick Methods
Notepad ++ | 3 Best Alternatives to Notepad++ Text Editor for Mac OS X | How to Install Notepad++ in Mac
Is Your Gmail App Constantly Crashing? How to Fix it ?
Should I Turn Off My Optimizing Battery Charging:-
When you turn off this feature that optimizes battery charging, then your phone directly gets fully charged. That is 100 percent. It does not take any pause at 80 percent. You can turn this feature off, but Apple recommends you keep this feature on so your battery life span remains maintained. 
But the main problem with this function is that you have to maintain your phone's charging period or time. It does not have any use if you have irregular sleep time because most people put their phone on charge when they go to sleep, or you have irregular charging timing like whenever you want you to put on charging not like when needed then you put. 
This feature also uses location tracking to know where you spend most of the time to keep your phone on charge, so when you be at that place, you have a good battery percentage of your phone. 
This location setting can be turned on by just simple steps that are given below:-
You have to set the option on the privacy and then on the location services option. 

Then you have to go on the system setting; and then, you have to go on the system customization. 

Then you have to go on the significant location then on the significant location.
Why Does Optimizing Battery Charging Keep Turning on?
This happens because it uses machine learning to know about your habits. Luke, where you spend more time, so to keep your battery percentage good at that time, it keeps turning on.
To completely off this function, you just have to select the option to turn off; not the option turned off till yesterday. 
By doing this, you can turn it off permanently.