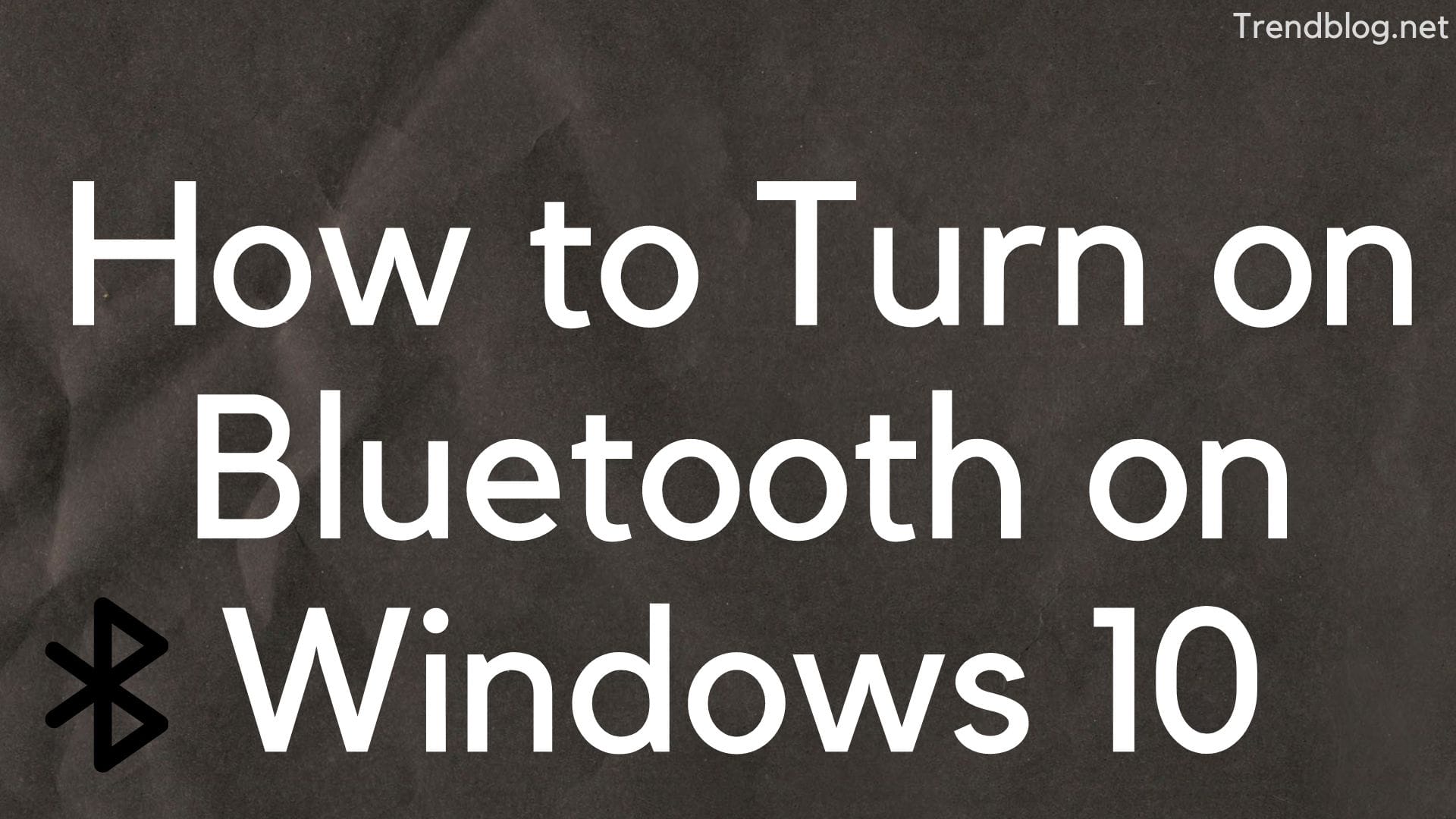 How to Turn on Bluetooth on Windows 10
Technology has changed from Modern time to Ancient one, and from Wired technology to Wireless. Wireless technology has modern features and products. Like AirPods, Headphones are now a part of fashion with comfort. do you know how to turn on Bluetooth on windows 10? 
Using Wireless technology is a trend nowadays. If you want to connect to wireless products If any error occurs how to solve that. we have shared a proper guide for that also.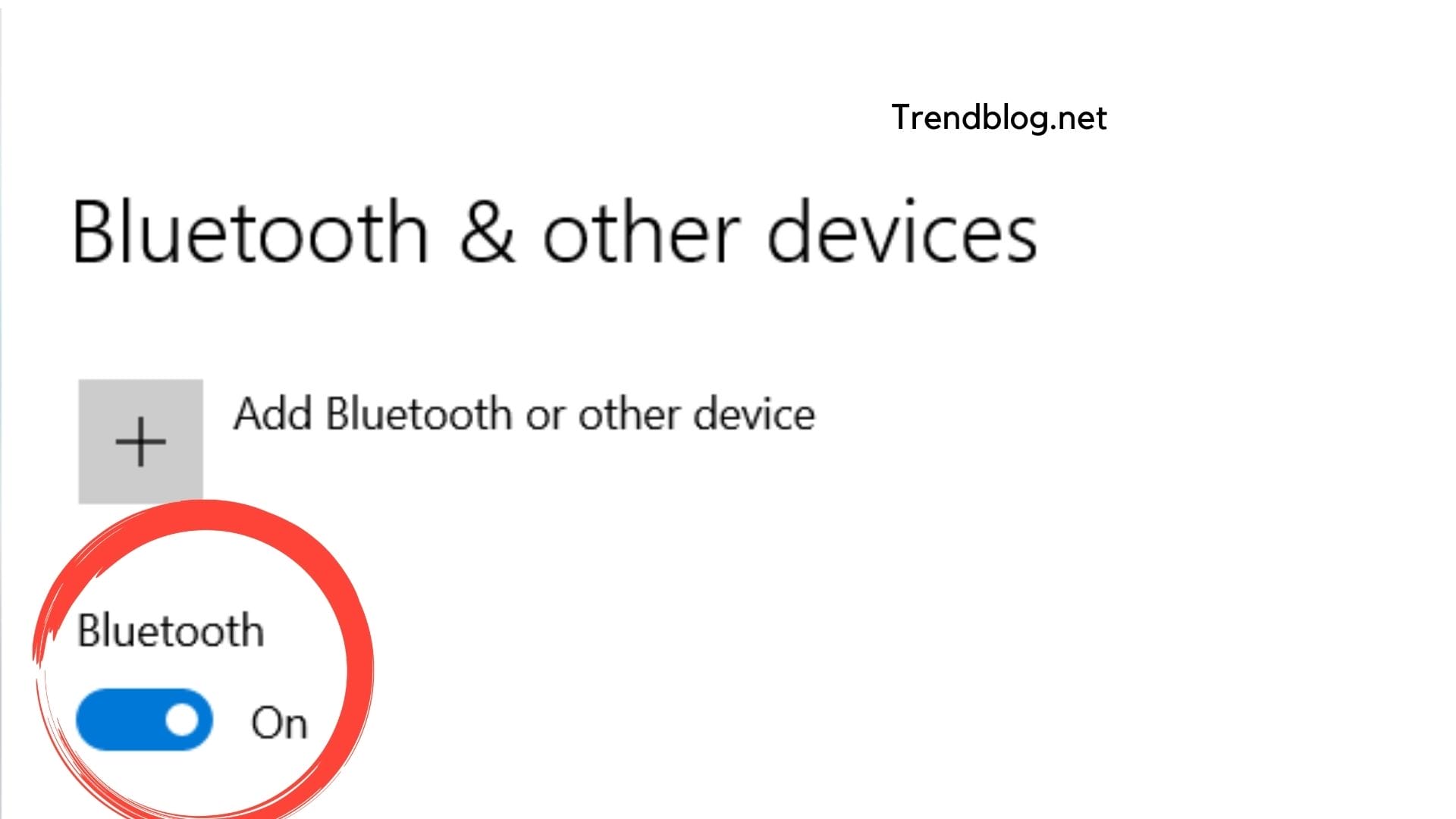 How To Turn On Bluetooth on Windows 10?
Let us start with the easiest way which I usually use. I also recommend you to use this way for easy and steady results. 
Trick1- Turning Bluetooth On Through Settings
Turn on your PC. 

Click on the Windows 

"Start Menu"

, Go to 

"Settings"

In the "

Settings Menu"

, Go to the 

"Bluetooth& other"

 option. 

Switch the "Bluetooth" option on from the setting. 

Click on the "+Bluetooth & other" shown in the image above

A new page will come out. Go with the "Bluetooth" option.

Sever will search your device. Connect to it. 
Here, you get the desired result. 
Trick2- How To Turn On Bluetooth On Windows 10 using Keyboard. 
Turn it on by using 

Bluetooth Key

. 
It differs according to your Keyboard type. Some don't have this feature. No, need to worry. When I am here. You can go with this option. We don't let you feel disappointed. 
You can go with the option as an 

Fn 

key on the keyboard. The location of the key may vary according to your Keyboard type. 

Just hold on and press the key while. And here, you go. You can use Bluetooth. 
It will connect automatically if you have already connected. If not go to the settings and find a new device. 
Trick3- From Notification Menu On Screen
It is a very simple step. You just need to go to the screen and click on the "Notification Menu" Looks like a message box at the very first right side corner. You can see "Bluetooth Option" here. Click on it and enjoy. 
Why Can't I Turn on My Bluetooth on Windows10?
before, talking about it you have to know how to turn Bluetooth on windows 10. if still, any problem occurs. then this guide is for you.
Make sure airplane mode is off Select Start, then select Settings> Network & Internet> airplane mode. Check whether it is turned off. If not then go for it. 

Turn Bluetooth Turn Off & On select start and move to settings> devices> Bluetooth & other> turn off the Bluetooth. Take a deep breath. Now, go for it. Make it turn on

Remove the Bluetooth device and reconnect it: Go to the settings> devices> Bluetooth & other > disconnect the connected device. Go to connect device and select device again. And tap yes.
Also Read: How to get Bluetooth on Windows 10
4 Things I Can Do With Bluetooth
Connecting to Bluetooth means you can enjoy any music video from far away too. You need to sit across the very very limited boundary. As it is also having a range. But Bluetooth gives you a big diameter to enjoy in the wireless method. 
You can connect to AirPods, mice, audio platforms. and can enjoy youtube. 
You can dance, trek work while connected to Bluetooth. It will take a bit of battery only. but, before all of this, you have to know how to turn on Bluetooth in Windows 10.
 Transfer wirelessly between Mobile devices and computer
You can share any data from one device to another. You just need to stay connected from both devices. If you don't have a USB at the moment. You need not ruin the work. You just go to the Bluetooth option on both devices. 
Transfer files wirelessly between computer
You don't have internet access at the moment. Because of the own server or from the shortage of pack. You will go for the USB option. What if you have lacked these 2 options? 
Will you stop working being disappointed? No, you need not. You can connect Bluetooth to both the devices and here, you go. You just need to approve permission for both devices. Now, you can enjoy the same. 
Transfer from a computer to a smartphone. 
Data has a special place in the life of working professionals to housewives. If you want to cook a dish. You just go to the videos also for decoration purposes. 
Nowadays, we kept working on computers. It become quite difficult to carry a computer every day with us. But we use smartphones. Which replace the computers need some time. Transferring a data from computer to a phone has become a good decision. 
In terms, of enjoyment, we used to play games. Or loved to dance. Track out. But tracking for so long is boring. Here AirPods are connected to Bluetooth. Now, track by listing your favourite song. You can feel what you are doing with your choice. The result is big and working is so small. 
Go with the change. If we talk about playing games. It becomes very uncomfortable to connect to wired products. Unless connected to the wireless products or feel free. Play with comfort.