How To Unlock An Android Phone
How many times in your life did you catch yourself losing or forgetting your password? How frustrating it can be when you know that it's there somewhere. You are using it on a daily basis, should be the right one, but somehow it still doesn't work? Usually, your password is old almost as you are, and there's a high probability you won't remember it unless you wrote it down. There is always a good solution for it, but you need to dig a little bit.
Luckily, I have made a short guide for you to solve this problem as soon as possible and get back on track with your everyday duties. Also, I'd like to give you a couple of handy tips on how to keep track of your account information safe and always one click away from you, in case you need it.
So, let's start by giving some real solutions to this issue. 
We usually think that recovery of your account is something hard to do, but actually, it's very simple. You have different options. 
Let's say that you need access to all of your data on your phone, then definitely you need to get access to your password in order to get access to that essential data.
How to unlock Android phone using Google account and Find My Phone app
If you know your Google account password, you can unlock your device by logging in to https://www.google.com/android/find. Here, you can log in to your Google account, and you will see a map with your lost Android device on the map. 
Also, you will see three options – to make your device ring, lock the screen, and erase the data. Since you cannot remember your lock screen PIN, pattern, etc., you can lock the device from here. By clicking on "Lock," you will be able to set up a temporary password. Once you go to your Android device, you will enter this same password, and the device will be unlocked!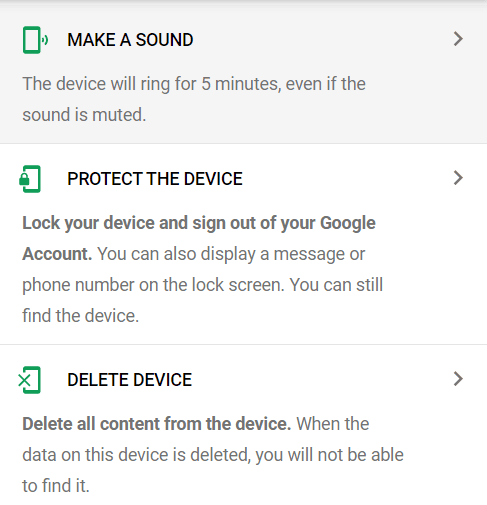 However, if you do not know your Google account password, you need to reset this one first. Here is how.
How to reset your Google Account on your Android phone?
If you forgot a password to log in to your Google account, here is how it can be recovered.
Step 1. In that case, you should at first login to your Google account. Go to https://www.google.com and tap on "Sign in". Try to sign in with the information you think should be the right one for signing up. If you guess it, by any chance, this would be your last step. Most likely, you'll not remember the password, and that is still good!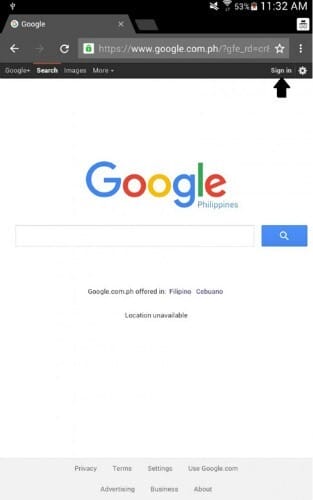 Step 2.  Since you can't log in with the last known information about your account, you'll get the option to ask for help by tapping on the "Need help?" button.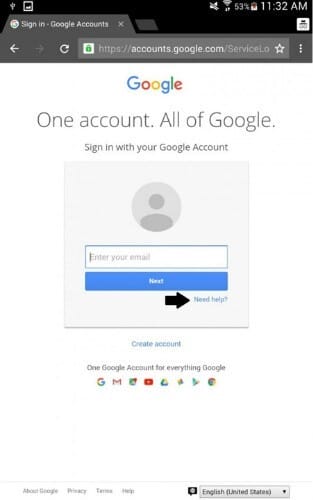 Step 3.  Obviously, you forgot the password, therefore choose the option "Forgot password" in one of the given options and proceed to the next step.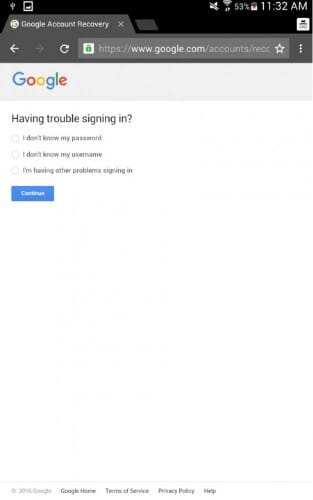 Step 4.  There will be shown two different options. One is to recover your account through a phone number, and another one will be through your backup E-mail address. Whatever you choose, you need to receive the confirmation code via SMS or via E-mail that you have provided in the form given earlier.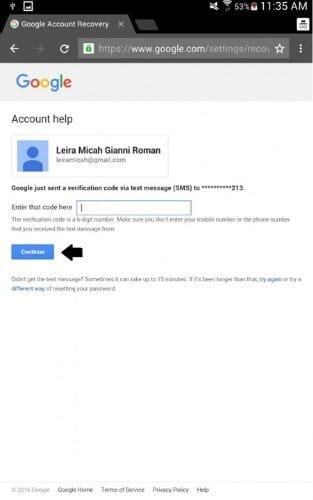 Step 5. Once you have authorized your login attempt with the code given in SMS or e-mail, you can continue the procedure.  You will receive an e-mail with a confirmation link, that you can use for password recovery like given in the following example.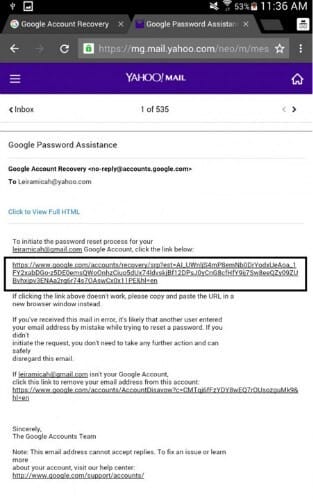 Step 6. After clicking on that link, you'll be able to create a new password for your account and keep it safe and protected if something similar happens in the future.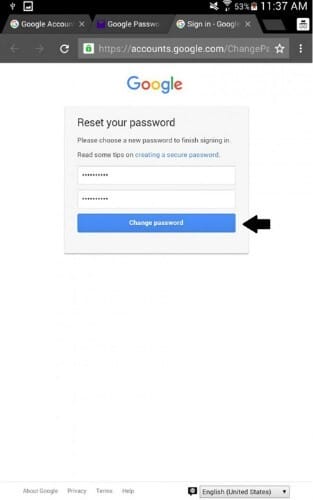 How to unlock your Android phone without factory reset?
If you wish not to factory reset your device, there is an option to use a third-party app to unlock the device. In this second guide, I'll show you how to bypass Google account login, but as well as to get access to your device if someone changes the login pattern or you simply forget it.
Step 1. Download data recovery program "Dr.Fone – Screen Unlock" on your computer.
Download link is given here.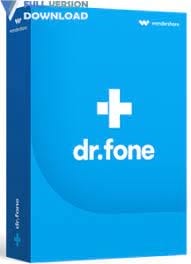 Step 2.  When you install the program on your computer, you'll be required to connect your device to the computer and tap on "Unlock." In the given menu, you should choose the phone's name, brand, and model.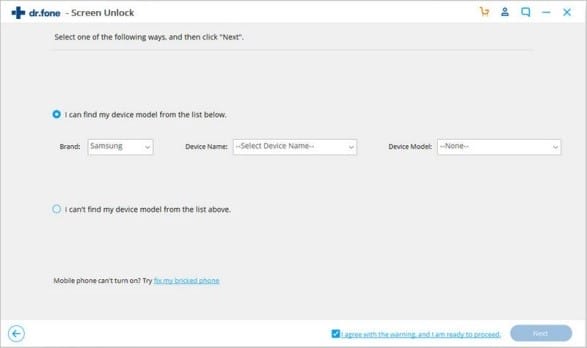 After entering all information you'll be asked to "Agree with warnings and that you are ready to proceed," and after that, tapping "Next" will redirect you to the next step. You must choose your device model correctly in order for this step to work and not block your device. To authorize the step, you'll be asked to manually enter the confirmation code.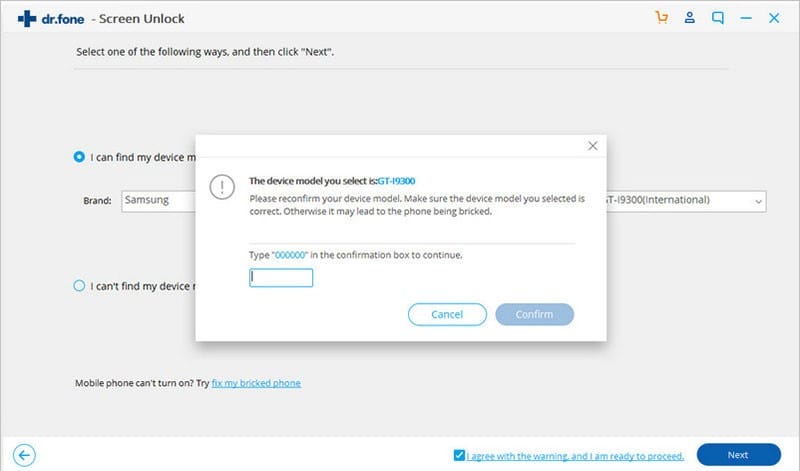 Step 3. Follow the illustrations given in the download wizard to download the program on your phone and continue with the procedure. 
Step 4. After the program downloaded recovery package for your device, it will enter the password recovery procedure and lock will be removed automatically, with previous data retained.
Conclusion and tips
Passwords are a significant part of our privacy, and we should, first of all, keep them safe, and make them memorable. Therefore, I'd like to give you a couple of tips I am personally using to keep my sensible information tracking and yet safe.
For your passwords, use rather passphrases rather than passwords.
What's the difference? I'd recommend you use passphrases–a series of random words or a sentence. The more characters your passphrase has, the stronger it is. The advantage is these are much easier to remember and type, but still hard for cyber attackers to hack.
You can try also "LastPass" App for storing of your sensible data.
If you have any thoughts, we'd like to hear your opinion. Feel free to leave your comment below. 
Editors' Recommendation
Cover image courtesy Freepik