You must have seen updates on the ps4 when playing games on it. And you are curious to know how to update games on ps4 because in some of the games it has become mandatory to update the game for advanced features. Updating to the new technology, new versions gives new experience, increases the interest and the game experience. 
Here, in this article let us  know how to update games on ps4 automatically or manually using the guide below. But, let us start with some important instructions first. Let's get started.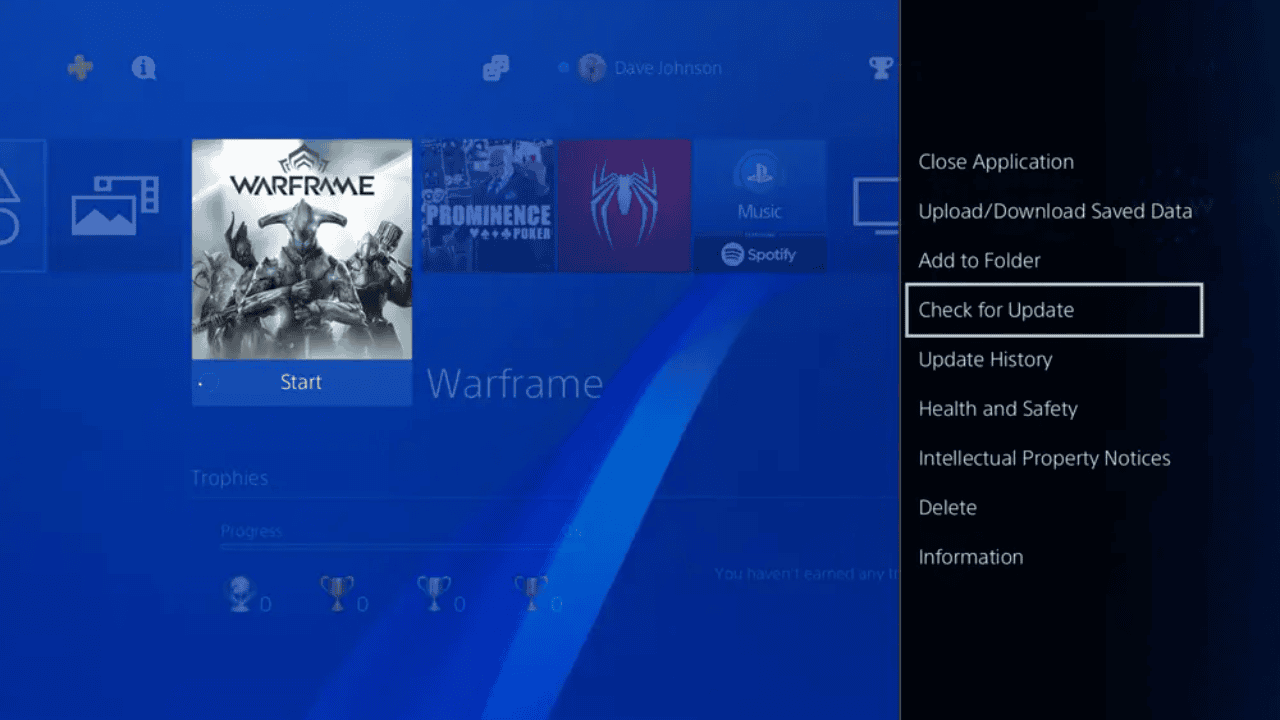 Some Important Points:
Update automatically: Go to Settings > System > Automatic Downloads. Enable Application Update Files.

Then enable Stay Connected to the Internet and Enable Turning On of PS4 from Network in Power Save Settings.

Update manually: Highlight the title in your library and press the Options button > Check for Update.
This article covers advice on how to manually update PS4 games as well as how to update them automatically. PlayStation does not provide game or update files for download from its official website, in contrast to PS4 system software updates. Software updates on your PS4 require an internet connection.
How to update game on ps4
How to Update Games on PS4 Automatically
Similar to the device, PS4 games and apps are updated frequently to address bugs and other issues as well as bring new content. Using automatic updates is the simplest approach to update PS4 software. By doing this, you can ensure that your PS4 is always running the most recent versions of your games and applications by taking a "set it and forget it" approach.
You can manually update your games and apps if you'd rather save energy by not having your PS4 download updates while it's in rest mode.
On the PS4 dashboard, go to Settings.

Go down the page and click System.

Choosing Automatic Downloads.

The option for Application Update Files should be checked.

Select Power Save Settings from the Settings menu by returning there.

Choose from the Features Offered in Rest Mode.

Tip: Hold down the central home button on your PS4 controller, then choose Power to put the system in rest mode. Next, pick Enter Rest Mode. Your PS4 may keep running in a low power mode so that it can download updates, charge controllers, and keep games and apps suspended.

Check the boxes next to Enable Turning On of PS4 from Network Options and Stay Connected to the Internet. The console must have both of these options enabled in order for game updates to be downloaded and installed when it is not in use.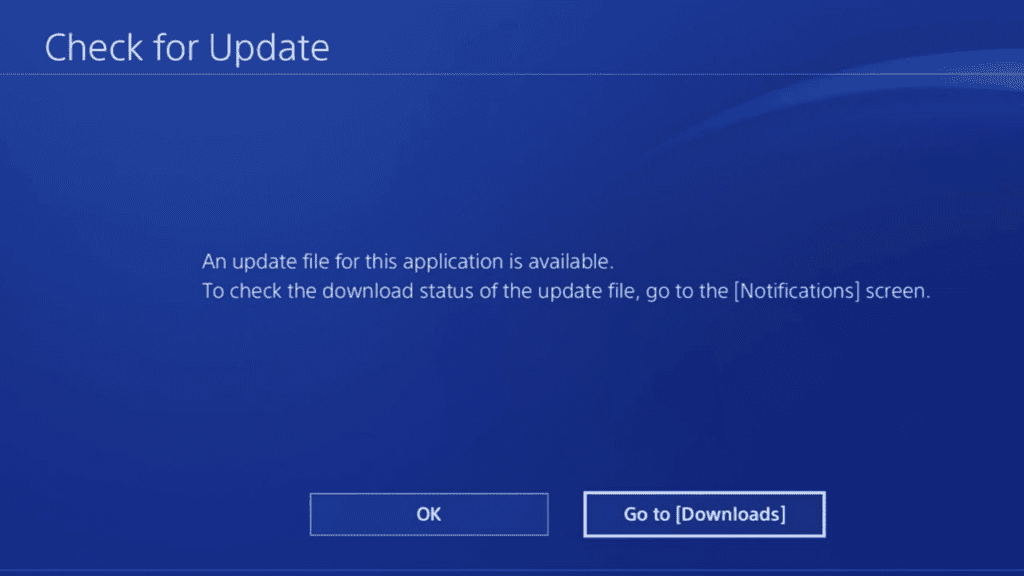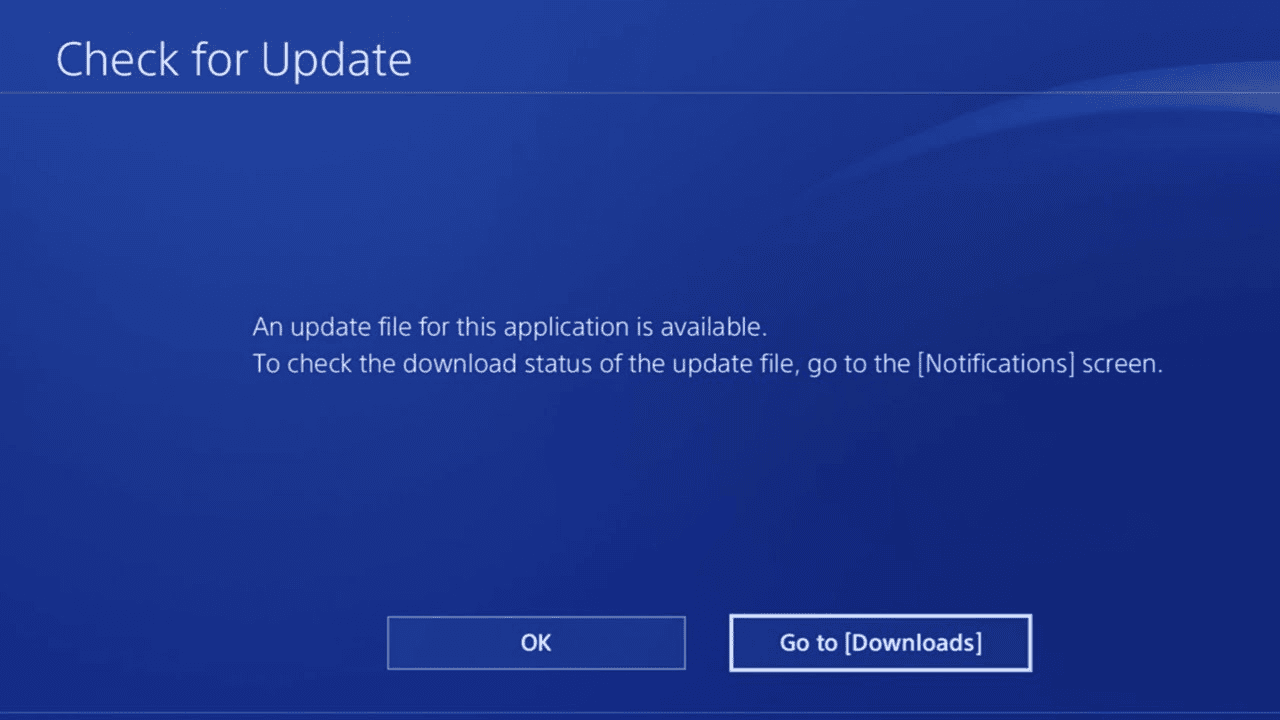 How to Update Games on PS4 Manually
If a game or app update fails to download or you'd prefer not to leave your console in rest mode, you can manually download and install updates by following these steps:
To update a game or app, hover over it.

To open a side menu, press the Options button on your controller and choose Check for Update.

You'll notice the following notification if a game has already been upgraded to the most recent version: The most recent version of the application is installed.

If an update is available, choose Go to [Downloads] to start the update file download.

On the Downloads screen, you should see the game or app update file downloading.
Tip: To quickly check on your current downloads, click Notifications on the PS4 dashboard and then click Downloads.
Also Read: 
Latest PlayStation 5 beta adds new features, including 1440p video setting
How to buy a PlayStation 5 Direct from Sony, Amazon, GameStop
When Will Sony Playstation Ps5 Restock on Amazon, Walmart, Bestbuy
How to Connect Ps5 Controller to iPhone for Remote Play
FAQs: 
Q1: What is the fastest way to update a game on PS4?
To update PS4 games, highlight the title in your library and press the Options button > Check for Update. To enable automatic updates, go to Settings > System > Automatic Downloads and turn on Application Update Files.
Q2: How do you update any game?
Open the Google Play Store app .

At the top right, tap the profile icon.

Tap Manage apps & device. Apps with an update available are labeled "Update available."

Tap Update.
Q3: Can I update PS4 game while playing it?
You can play while a firmware update is being downloaded but you can't play while an update is being installed. You'll have to wait until it installs and restarts the console. Alternatively, you can play a game while a game update/patch is being downloaded in the background.
Q4: Why can't I update my PS4 games?
If PS4 storage is full or there is not sufficient storage space on the machine, of course, you can't download any game or update successfully. To resolve these 2 issues, you need to free up storage space first.
Q5: Can games update while playing?
A game update will only download while you are playing it. It is perfectly fine to play a game while the update is downloading. You will need to quit the game and restart it in order to install patch and it is impossible to play a game while the update is installing.