Beta software is the software version that is still in development, and it's only available for the public afterwards. Only members of the Apple Developer Program have access to the developer beta of the iOS, macOS, tvOS, and watchOS systems.
This type of software version is meant to be tested by people, and the testers are expected to report the problems they found. Only members of the Apple Developer Program have the right to install this beta version and all of the future updates of said version. If someone that is not a member of this program installs the Beta version, it is considered a violation of Apple's policy. This type of violation can put your device out of service, and can instantly void the warranty of your device.
The first developer beta version of iOS 14 was released in June 2020, and the first public beta version was released in July 2020. Officially, iOS 14 was released in September same year. The closest model that supports Apple iOS 14 is the iPhone 6s. Unfortunately, none of the older models support the new software version.
The things you need in order to be able to install the Apple iOS 14 beta version are a compatible iPhone device that has sufficient free memory, a stable Wi-Fi connection, and enough battery life.
Pros & Cons of Apple iPhone iOS 14 Beta Version
When it comes to the iOS 14 beta, there are many useful features.
Now, the users have more widgets available on the main screen. You can choose from a long list of different widgets, resize them, and place them wherever you want. Another useful feature is one that allows you to use the intelligent widget option. Widgets will be displayed based on the apps you are using the most, and at the exact right time of the day. Sounds cool, doesn't it?
With iOS 14 beta, users also gain access to a new App Library. In practice, this means that you can organize your apps easily, and the ones that you use the most will be on the top. Basically, it allows you to access your apps faster, with just one click.
When it comes to calls, the iOS 14 beta update brings Apple iPhone users the possibility to see their screen, and receive a call from the SIM card, or any other app at the same time. If you are in the middle of sending an important e-mail, and you receive a call, you can conveniently finish sending it, and then answer! It really seems that Apple went above and beyond this time!
Also, this new version of iOS allows you to watch a video, or be in a video call, and do other things at the same time. For example, you can be in a Zoom call with your colleagues, and look for the files you need to forward them at the same time. Or you can have a FaceTime chat and check some of your other apps. Whatever you're doing, you're going to have a much easier time.
When it comes to Messages, Apple developed a few new features for their iPhone devices. Now you can pin messages that you want to see first, you can add a picture or a personal emoji to your group chats, mention your contacts (which will highlight their name in chats), and reply directly to specific messages from the conversation. When it comes to Memojis, the beta 14 version added new ages and faces, along with hairstyles and headwear. Now you can really reflect your personality using an emoji!
Maps are another section that the iOS 14 beta version improved. In the new version, the map is also available for bicycles. If you choose the bicycle option, you will see all the bike lanes, paths, elevation, stairs, busy streets. That way, you can plan your ride conveniently. Besides bicycles, electric vehicles found their place in the new version of the map as well. Now you can see the charging points along the way. Besides these map add-ons, the beta 14 version improved the Guide as well. Users can now see many great points of interest such as places to explore, bars, diners, shops and more. You can save some locations that you are planning to visit in the Guide, and you will automatically get new updates about them. Pack yourself, because traveling has never been so easy!
If you are already on the road, planning to visit some foreign country, the Apple iOS 14 beta version has you covered as well. Now you have access to an updated version of the Translation app. The app is available in 11 different languages, and now can be used in offline mode as well! You just need to download the language you need while you still have access to the internet, and after that, you can use it whenever you want. Also, if you want to speak directly to someone, you can use your phone's microphone and turn it into landscape mode. You also have the Favorites tab. You can save some phrases or certain translations for easier access in the future. Also, the new version offers attention mode – you can turn your screen to landscape and make the text easier to read.
Of course, this cannot be the end of developments. Not until Apple improves its favorite Siri. Siri also has new looks. You can use Siri, and get all the information you need while still being in your maps or any other app. This AI assistant is now improved and has more information than before thanks to its ability to find answers across the web. You can also use Siri to send audio messages, and shorten the time necessary for communication.
Apple also improved the security of your home via iPhone. Now you can manage your home with more ease and use many new HomeKit accessories. When you add a new accessory, the app will offer you automation, so you can set it up as you wish. The light of the display is now adaptive, and it's changing with the temperature during the day. With the Home app, you can track motions in the Activity Zones of your camera, and recognize certain people at your door, if you tag them in the Photos app.
When browsing the internet, you are more protected when using Safari. It has new capabilities, while also offering you features to improve privacy. In the beta version, Safari can now translate 7 different languages. However, not everything is sunshine and rainbows when it comes to the iOS 14 beta version. The new software consumes too much of your battery. There are also problems with the installations and downloads, Face ID issues, crashes, and lags.
How to install the iOS 14 beta version on Apple iPhone?
Here, we will present you steps to follow if you want to install the Apple iPhone iOS 14 public beta version.
Click Sign Up on the Apple Beta page and register with your Apple ID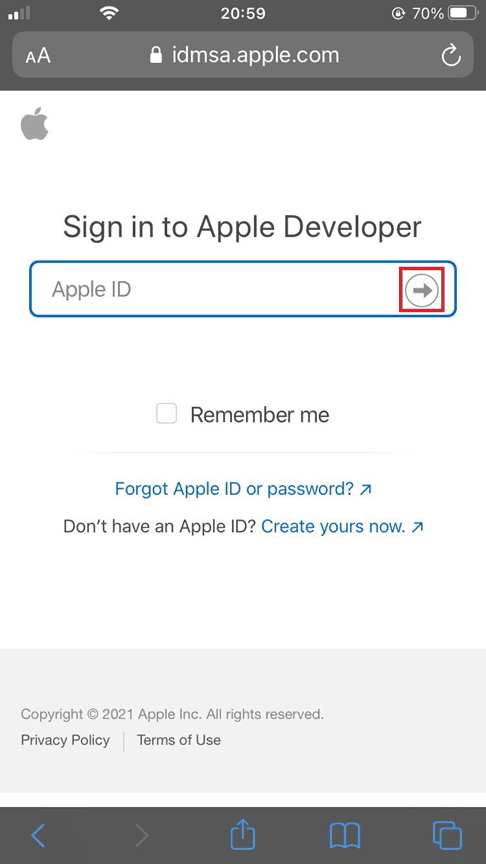 Log in to the Beta Software Program
Click Enroll your iOS device
Go to beta.apple.com/profile on your iOS device
Download and install the configuration profile.
If you want to install the developer version of the iPhone iOS 14 beta, you will need to be a member of the Apple Developer Program. To sign up for this program, you will need to pay a membership of $99 per year.
Once you become a member, follow these steps to install the iOS 14 beta:
Go to the Downloads section, scroll down to iOS 14 beta and tap Install Profile, then hit Accept
Open the Settings app and you should see Profile Downloaded at the top of the main screen – tap this. If you can't see it, go to General > Profile and tap on the iOS 14 beta profile there
Tap Install at the top-right corner to install the iOS 14 beta profile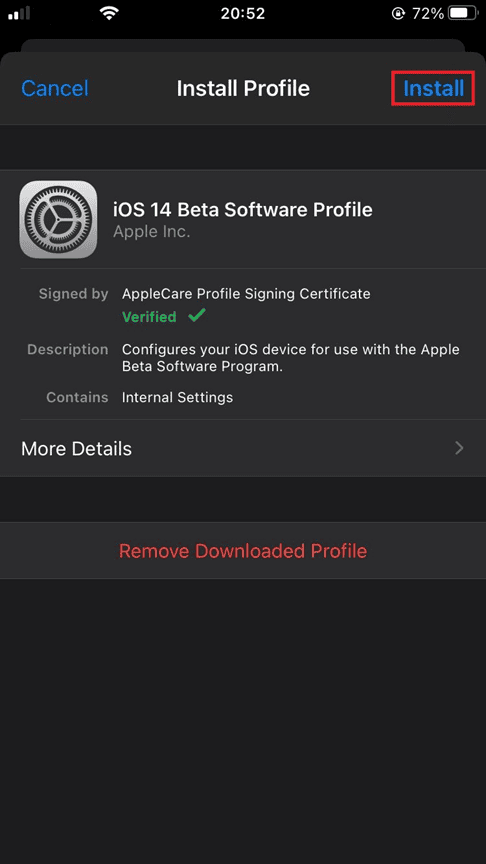 Read the developer consent form and give your consent
 Restart your iPhone
 Now go to Settings > General > Software Update, where you should see the iOS 14 beta. Tap Download and Install
Wait for your iPhone to finish downloading the update, then tap Install when prompted
The main difference between the public and developer Apple iOS 14 beta versions is that the public version is usually issued after the third version for developers. Basically, if you want to see it first, you need to have the developer's access. If you can sit tight and wait a bit, you will have a chance to download the public beta version soon after developers do it. Also, certain updates are available only for the members of the Developer Program, so you might have to wait for updates as well as a user of the public version.
After you've upgraded your Apple iOS to any new version, you cannot go back unless there is a major issue with this version. Therefore, you should think twice before upgrading, read everything about new features, and problems coming with the new iOS version, and then decide whether you want to upgrade your device or not.
We have to mention that version 14 of iOS has limited support for devices with A8, A8X, A9, A9X, and A10 chips. Besides 14, there are now 14.0.1, 14.1, 14.2, 14.2.1, 14.3, 14.4, 14.4.1, and 14.4.2 updates, that are simply improving version 14, and making it less lagged and more secured.
In the end, we can advise you to think carefully if you want this iOS 14 beta update on your iPhone. Measure all the pros & cons and make your decision. If the answer is yes, follow the steps above to install it. Good luck!
Other articles that may interest you: