The irony is, the more you focus on SEO, the more you risk annoying your readers with it. People will feel the unnatural turn of the phrase and sense when you spam them with keywords.
And what will they do then? They'll just close the tab.
The good news is that content quality has already become the most important metric impacting a website's ranking. The basic rule of thumb is to create content that people from your target audience will want to read and engage with. But, in practice, it's rarely that easy, especially when you need to combine it with using SEO techniques.
How do you make sure what you've written and optimized won't come off as unnatural or annoying? Here are several simple guidelines for that. Keep them in mind, and you're golden.
Avoid Keyword Stuffing
Let's say you have to write the homepage for a website where professional essay writers offer their services to students. You scout for top-ranking keywords using Ahrefs or another similar tool. Then, you try to stuff as many of them as possible throughout the text, repeating them every chance you have.
This is the most annoying thing you can do to your reader. It'll also set your page up for getting marked as spam by search engine crawlers. It's a lose-lose situation.
Here are a few tips on avoiding stuffing:
Focus on one primary keyword. Multiple keywords are possible, of course, but there has to be the main one per every page. Remember to include synonymous ones for it, though, and use them interchangeably.
Check keyword density. There are tons of online tools for that. They'll help you see if you have stuffing anywhere in the text, even if it's unintentional. Most specialists advise keeping the density rate under 3%.
Use synonyms. Can't think of one? Go to Thesaurus.com or a similar online dictionary.
Increase the length of the text. This is the equivalent of a band-aid: it will work, but only if other solutions aren't that much of an option in this particular case. Don't write repeating points just to increase the length – add value.
Factor in the Context
Another very annoying thing is misplaced keywords or links. They don't fit the context and feel out of place. You, as a reader, will notice them, too: they seem so unnatural.
Let's say you have a blog post that describes how to negotiate with your potential landlord. It would be totally out of place to have a keyword or a URL anchor related to a car rental service, right?
The best kind of content marketing is the invisible one. That means that your readers shouldn't feel like you're trying to sell them something – you're just sharing useful information, that's all.
So, how do you introduce link anchors and keywords organically in a text? Here are a few time-tested tips.
Plan your text with keywords in mind. They'll give you a hint on which direction it can or should go for them to fit in naturally.
Make sure they fit in grammatically. You don't want to come off as negligent or inattentive, right? Check your articles, prepositions, and verb conjugation to avoid fails like "pay attention to lease sign process."
Connect the dots. If you absolutely must use a certain keyword or link anchor, don't just write one sentence for its sake and move on. Explain how it's connected to the topic and/or why it may be useful for the person who would read this text.
Be Concise
Having a long read doesn't automatically mean it's going to rank better in search engines. Now, word count doesn't matter to the search engine itself. But it matters to readers.
For them, longer doesn't automatically equal better. With the ever-reducing attention span, they prefer to consume as much information as possible by reading as little as possible.
Anyway, there's no one-size-fits-all "best" length. It will depend solely on your topic.
For example, blog posts that feature "Complete Guide" or its synonyms in the title are likely to need that 2,000- or 3,000-word count. Otherwise, you won't be able to cover the topic in-depth.
But if you have a how-to article on creating a Quora account, what's the point to stretch it into a 2,000-word monster? A short 500-600-word guide will probably suffice.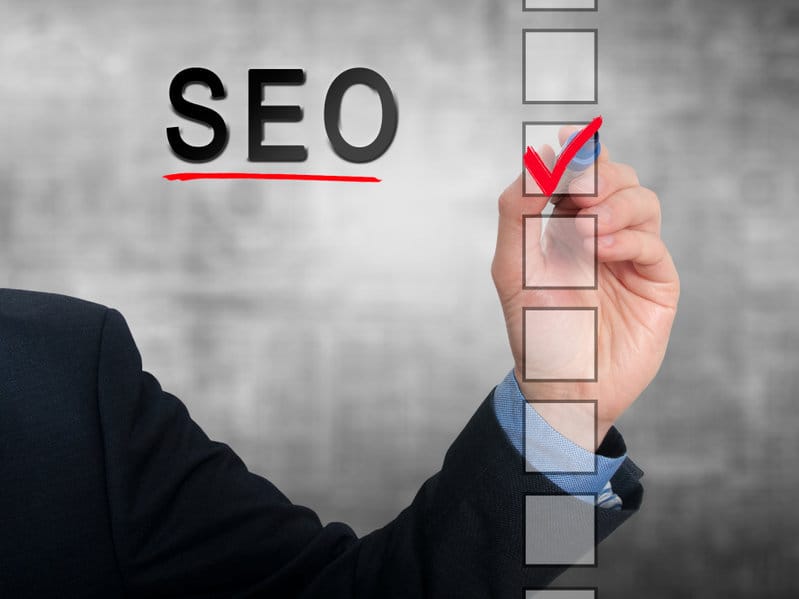 Format Your Text
This is where readability and SEO come together. That is, formatting your text makes it both easier to read and more SEO-friendly.
If you don't think walls of text are annoying, you'll have to reconsider your position. Very few users don't mind reading all of that; most don't have time and/or patience to do so after they skim the text.
When it comes to SEO-friendly formatting of your content, here's what you should pay attention to:
add bullet point or numbered lists;
use subheadings to break up long sections (H2-H6);
upload images to spice it up;
strive to write in short sentences and paragraphs (up to 4 lines);
use italic and bold to highlight key pieces of information.
As with keywords and links, the most crucial thing here is to avoid overdoing it. Bullet points, black and italic fonts, and subheadings are great, but only in moderation. If you overindulge in them, they'll fail to do what they're meant to – highlight important things and structure the information.
Most Important of All: Adopt the "Content First, SEO Later" Approach
The secret to writing great content is "write it first, optimize it later." That's not to say you shouldn't do any research on keywords beforehand, of course. Just don't let thoughts about SEO techniques impact the quality of your writing.
Write with your readers in mind. Once you're finished with writing and SEO, take a step back and read the draft as if you're a visitor to the website. Does anything seem too much or out of place? Even if it's great for SEO, get rid of it if it feels unnatural there.
Put the quality of your content above all. This is the most foolproof SEO technique you'll ever need.