Do you have a Samsung Galaxy Watch and want to know how to use sleep tracker on samsung galaxy watch? It's a cool feature to be able to get a comprehensive breakdown of your sleeping patterns, including how long you sleep and how well you slept. And while it may not seem like much, keep in mind that sleep is one of the body's most vital processes. Even if you eat well and exercise regularly, bad sleeping habits can harm your health. Consequently, let us not waste any more time and dive into the manual straight away!
How to use sleep tracker on samsung galaxy watch
Let's investigate how the Samsung Galaxy watch keeps track of sleep before discussing the setup process. Samsung Health's proprietary algorithms are used in conjunction with the accelerometer (motion sensor) in your watch to determine whether you are at rest. Samsung Health utilises additional watch sensors, including heart rate and SpO2 sensors, to collect more comprehensive sleep data. And it employs the phone's mic when set to snore detection mode. Samsung's BioActive Sensor is exclusive to the Galaxy Watch 4 and 5, and it integrates three of the most advanced health sensors (Optical Heart Rate, Electrical Heart Signal, and Bioelectrical Impedance Analysis) onto a single chip.
Your stress, heart rate, and blood oxygen levels can all be monitored with only one of our BioActive Sensors. It also measures body fat percentage, detects abnormal heartbeats, and keeps tabs on your blood pressure.
Set up for sleep tracking using the Samsung Health app
If you haven't already, make sure your device is set up properly to record your sleep. The Samsung Galaxy Watch can only function when linked to a compatible smartphone how to use sleep tracker on samsung galaxy watch. While sleep tracking can be used on its own, using a smartphone means that your data will be stored for days, weeks, or even months. And pushing oneself in that way is an effective method to improve.
To pair your Galaxy Watch with a smartphone: 
You may use your Android or iOS device by downloading the Galaxy Wearable app.

Bluetooth should be activated

With your Samsung Galaxy Watch handy, launch the Galaxy Wearable app.

Select your Galaxy Watch, and then follow the on-screen prompts to finish pairing.
Install Samsung Health app
Once paired, open the Samsung Health app (if it isn't already open) on your phone and start tracking your activity.
Utilizing the Galaxy Watch and this software, you can keep tabs on your nightly sleep habits.

Remember to use your Samsung account to configure it after installation (or create a new one.)
Turn on automatic heart rate monitoring
Activate the Samsung Health programme.

Click the "Heart Rate" button after scrolling down.

Look below your current heart rate and your daily HR range by swiping or scrolling down the screen.

Select Preferences (may also be called HR and stress measurement or Auto HR settings.)

Whether you choose to leave Measures on 24/7, Maintain consistent wrist-based REM (rapid eye movement) tracking.

Keep scrolling down to the Notifications section to enable alerts for high and low heart rates.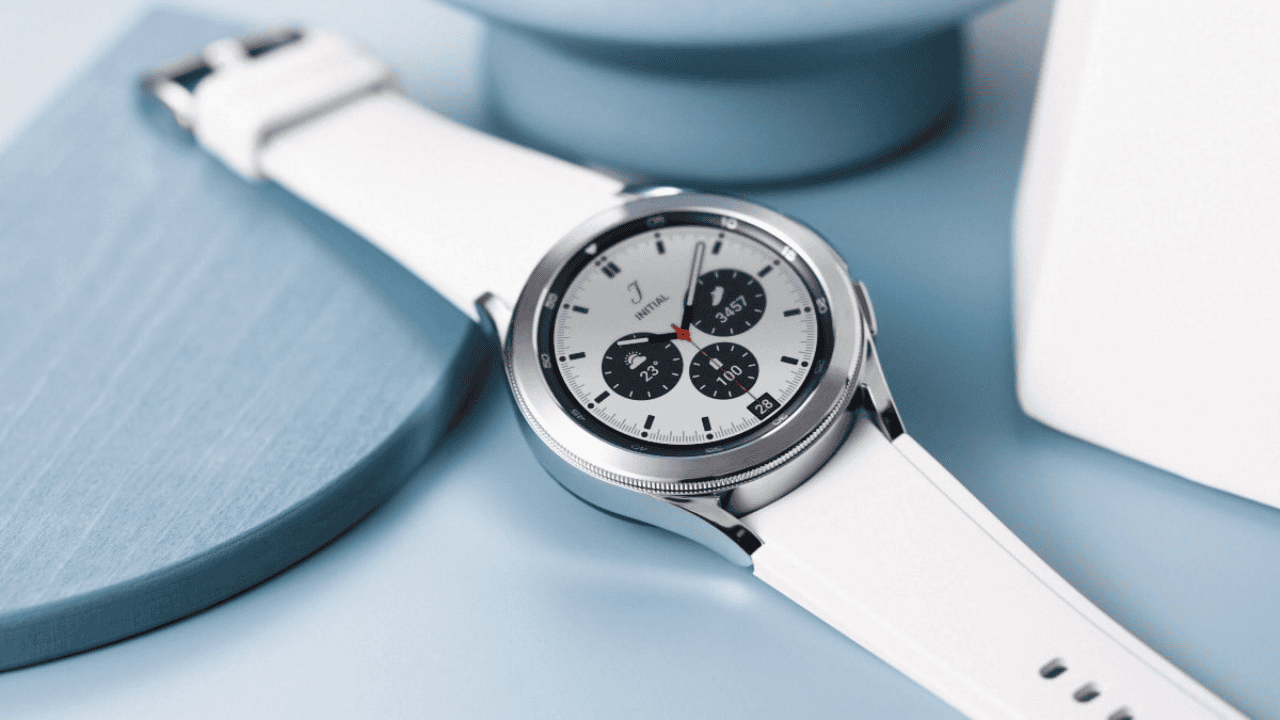 Turn on Samsung Health's REM sleep recording
This extra configuration may be required, depending on the Watch model and app version you're using.
Navigate to the Sleep tab in Samsung Health.

Select the Settings menu by swiping and tapping.

To access the Settings, you may need to hit the ellipsis button located on the right.

If the option to record REM sleep appears, toggle it on.
Turn on blood oxygen level monitoring during sleep
Depending on the type of watch you have, it may be able to track your nocturnal blood oxygen levels. It is recommended that the watch be worn an inch above the wrist bone for optimal use of this function. The sensors on the watch should be able to make close contact with your skin.
A blood oxygen monitor can be easily installed on a smartwatch or smartphone. Access the Samsung Health app on your watch, and go to Settings > Blood oxygen during sleep > On.

To enable Blood Oxygen monitoring while sleeping on a Samsung Galaxy Watch running Wear OS 3, go to the Wearable app > Watch Settings > Samsung Health.

Go to Samsung Health > Sleep > More options > Blood oxygen during sleep > On on your Galaxy watch.
Set-up snore detection
The Samsung Health app includes a tool called "Snore Detection," which can detect and log your snoring. Due to the microphone on your phone, you should keep it close to you while you sleep so that you may take advantage of this feature. It is recommended by Samsung that users position their phones so that the microphone is facing them in order to record their snoring and determine how often and for how long they snore.
For Wear OS 3 devices like the Galaxy Watch 4 and 5, the snoring detection feature is accessible in the Samsung Health app with version 6.18 or later; hence, you may need to update Samsung Health to use this option. 
How to turn on snore detection
Navigate to Samsung Health on your phone's settings menu under "Apps."

Sleep > Additional Choices > Go to Sleep Identifying snorers

This feature is also accessible via your watch's measurement menu under "Settings" > "Snore Detection."

Set it to Always on or toggle it on manually for times when you want to track snoring

Decide whether or not to capture sound and for how long.
Wear your Galaxy watch with Wear OS 3 to bed and put your phone on a flat surface close to your head to enable snore detection. When your smartwatch recognises that you're in bed, it'll start recording snoring sounds through your phone's microphone.
Also Read: 
Samsung M8 monitor Review with Intuitive features and Predictions
How to pair laptop with Samsung monitor m5
Samsung Odyssey Monitors – Revolutionary curved screen-G9
Samsung Galaxy S22 Ultra Long-Term Review: The Zoom Capabilities Are Still Unmatched
FAQs: 
Q1: How do I track my sleep on my Samsung Galaxy watch?
To access the Samsung Health app, simply go to its menu. To activate Blood oxygen during sleep, go to the Settings tab and hit the corresponding switch.
Q2: What is a good sleep score on Galaxy watch?
A score between 70 to 84 is still fine, but anything below 70 is a warning indication that you need to prioritise obtaining the quality sleep your body requires.
Q3: How does my watch know im asleep?
The only surefire way to tell if someone is awake or asleep, and what stage of sleep they are in, is to analyse their brain wave patterns. Trackers determine how much time was spent sleeping by monitoring the wearer's motion and, in some cases, heart rate when the device is strapped to their wrist.
Q4: How many hours of deep sleep do you need?
The average adult need between 7 and 9 hours of sleep per night. Deep sleep should account for between 13 and 23 percent of that period. You'll spend between 55 and 97 minutes in deep sleep every night if you sleep for seven hours. The quantity of deep sleep you get is, to some part, controlled by your body.
Q5: Is Galaxy Watch 4 sleep tracking accurate?
Results from the Galaxy Watch 4 and the conventional medical device were found to be consistent, indicating that the wristwatch is capable of taking reliable oxygen saturation levels overnight.