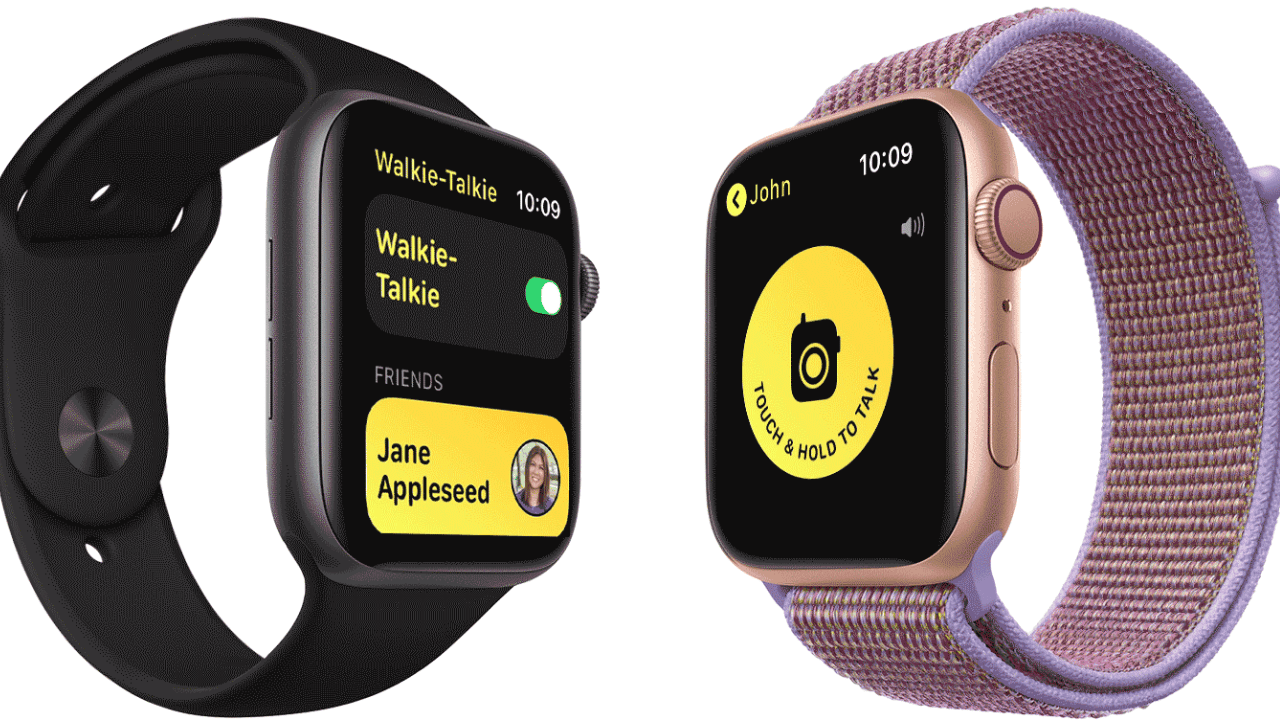 How to use walkie talkie feature on Apple Watch: Complete Setup Guide
In 2018, Apple introduced a very useful new function to the Apple Watch, but it was mostly overlooked. This new form of communication is a Walkie Talkie app that is always on and allows you to immediately begin a voice discussion with any contact who also has an Apple Watch; it is available on all Apple Watches, including the Series 1.
This app is like having a walkie-talkie built into your phone from the early 2000s; you can talk to someone across the room, or across the nation, and never have to worry about your call being answered. Obviously there are times when having your partner, pal, or kid speak out from your wrist wouldn't be ideal. But fear not, Apple has considered that as well.
Let's look at the Apple Watch's built-in Walkie Talkie app and how to set it up and use it to keep in touch with the people that matter most to you.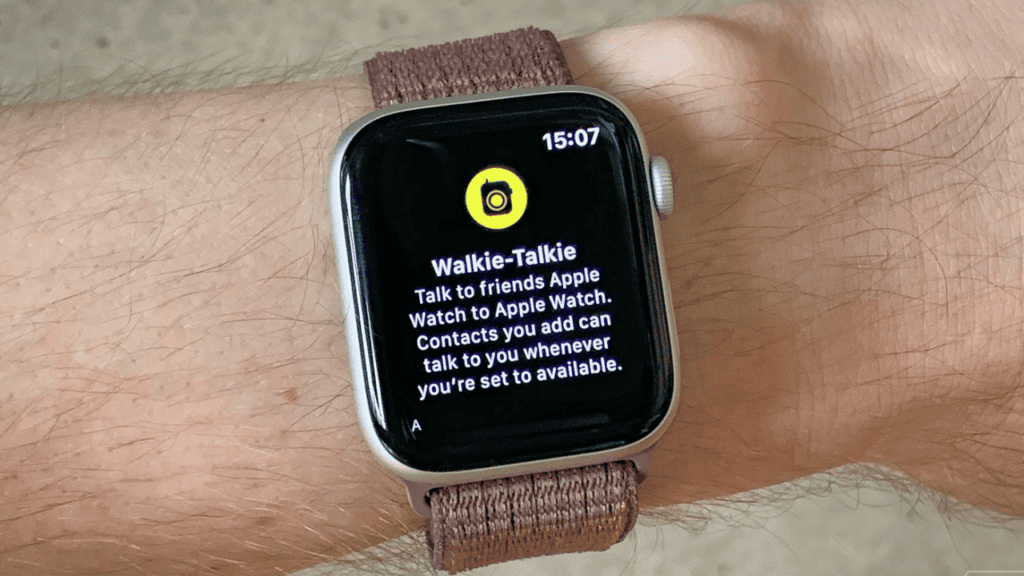 How to use walkie talkie on apple watch
All you need is an iPhone running iOS 12.4, with FaceTime turned on, and an Apple Watch running WatchOS 5.3, and at least one other person with the same setup.

Initial setup is expected to take 1 minute, while subsequent connections should be established almost instantly.
Step 1: Open the app and invite your first contact
Tap the Digital Crown once to see your Apple Watch's App List. Discover the Walkie-Talkie app within, and launch it (in red on the left, above). In order to make your first connection in the app, you must add your first contact. Simply select the Add Friends option (in red, on the right, above). When you do that, a directory of your contacts will appear for your perusal. Select one to invite them. After they've agreed, you can move on to the next phase.
Step 2: Connect to your contact
A friend request will be accepted by your contact if and only if they choose to accept it. You can then start talking to them by tapping on them. It may take a few seconds for the Walkie-Talkie app to check the availability of a contact if you were already connected with another person or if it has been a while since you last communicated with this person.
Step 3: Start talking
To begin communicating with your linked party, simply press and hold the button labelled "Touch & Hold to Talk." A quick chirp will trigger transmission of your voice to their Apple Watch. Once you release the button, another tone will play to indicate that the other person in the chat may now talk.
If you have trouble with mobility but still want the option to turn your connection on and off with a tap, enable Tap to Talk under the Walkie-Talkie settings on your Apple Watch. If you switch to this mode, it only takes one tap to activate the microphone, and another to turn it off.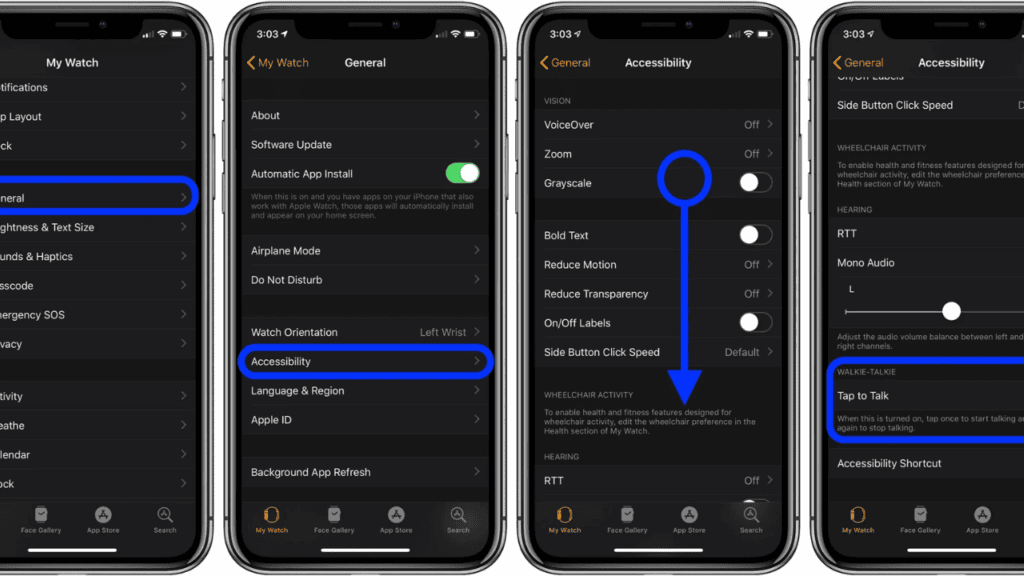 Final step: Exiting the Walkie-Talkie app
By clicking the Digital Crown, you can leave an app and return to the watch face on your Apple Watch. By doing so, the Walkie-Talkie app will remain active in the background, allowing you to receive messages from any of your Friends at any time. If you want to disable the programme entirely so that no sounds play at all, please refer to the Frequently Asked Questions section down below.
Also Read: 
How to Enable and Use the Walkie Talkie on Apple Watch
Fix Roblox Errors Not Updating on Mac: Check Compatibility With OS
Fix iPad Mini Charging and Duration : Charge Faster: Reasons Why Not Charging
FAQs: 
Q1: How do I make myself unavailable or disable the Walkie-Talkie app?
In this regard, you can take either of the following actions:
Swiping up from the bottom of the screen on an Apple Watch will bring up the Settings menu. Find the icon representing a walkie-talkie within. The app is active and you are accessible if the light is yellow. If you tap it once, the app will no longer work and you will become inaccessible. Simply tap the inactive icon again when you're ready to make yourself available.

You may access the Walkie-Talkie switch seen at upper left in the image of Step 2 from within the programme itself. If the toggle is on the right and green, the app is enabled and you are available, but if it is on the left and grey, you are not.
Q2: How to I delete a Friend from the Walkie-Talkie app?
To remove a friend from your Friends list in the app, simply locate that person in your Friends list and swipe left on their name. A red X will be shown as a result of this action. The omission can be removed by tapping the X. If you want to get in touch with them again in the Walkie-Talkie programme, you'll have to send them another invitation.
Q3: What do I do if I'm having trouble finding the Walkie-Talkie app or sending/receiving invitations?
This Walkie-Talkie app can be removed from your Apple Watch. If you believe you have previously done this, all you need to do is reinstall the app from the Apple Watch's App Store. Problems with the Walkie-Talkie app itself are most often brought on by the use of FaceTime on the iPhone. You and your contact will need to have FaceTime installed and running in order to use Walkie-Talkie.