The field of technology is wide and there are wide varieties of topics you can choose to write about. You can explore topics from the field of software technology, data science, computer programming, information systems, etc. Whatever topic you choose, you must conduct wide research and answer a question.
You must also pinpoint problems and provide answers to them or even create newer problems. For your technology essay to earn you top grades, following the right steps will be paramount. The following five easy steps will help you write an excellent technology essay.
Get the most interesting topic
Before your topic interests others, it must first interest you and, as a result, choose a topic you love or a technology field that you feel you love most. You may start with a broader field then narrow to a specific field. As an example, you might find a wide topic like computer programming interesting to you.
Start from there and then narrow down to subtopics like database programming and then to cloud database. With such a narrowed-down topic, it's easy to create an interesting topic like what are the effects of cloud computing technology? Make sure you can create a base for a strong argument from your topic of choice.
Essay writing help 24/7
Every process involved in essay writing is a learning process and makes a student become a better writer while creating a way for their career path. The process can be demanding but you should not make it stressful because you can try Edubirdie to write essays and other academic papers. They help make your college education easy and enjoyable. You will have more time to study and it will be your chance to get better marks on all your college assignments.
Do your wide research
After you get your research topic, it's easy to dive into research and get all the information you need for your topic. Gather widely all the information you can find, although you must stay within your topic.
Use every relevant research method like surveys, interviews, and studies. You may start with your primary sources before advancing to secondary sources and reading literature. As you research, have a notebook by your side and take all the notes you can. Keep track of your sources during your research process because they will be helpful when writing your references.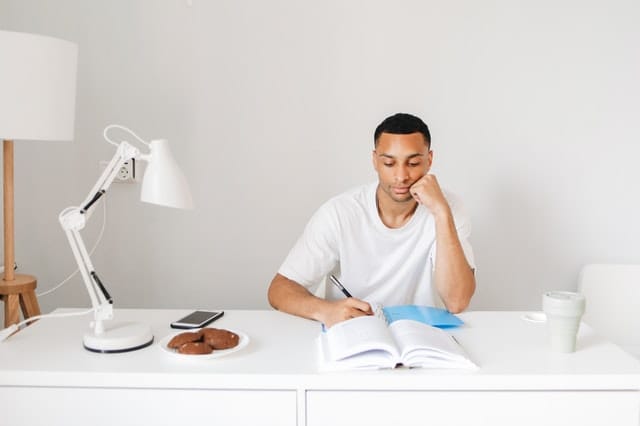 Make your outline
Your outline will help you organize your notes and sources so that each will fall into its right place. You may first brainstorm by having a structure in your mind and then classify your sources according to the main structure of your essay. Have the notes that will go into your introduction, the body, conclusion, and references.
Break down the structure into portions that will flow smoothly once you begin to write. For example, the introduction should have background information, a thesis statement, and an overview. The body should have a paragraph for your first argument, explaining sentences, and concluding paragraph.
Write your first draft
Start to write your first draft and follow your outline. Your first draft is not a rough essay but a detailed one because this is what you will edit later and polish. Use your notes but keep going back for further research to confirm any points that are not clear. If more new ideas come into your mind, find a way out to add them to your notes.
In this section, just write to your best without necessary being too serious with grammar flow. You will correct errors in your final draft. Instead of writing one long draft, create a draft for each part. Have a draft for the introduction part, another one for the body, and one for the conclusion.
Write your final draft
You will not write your final draft from scratch, but you will base everything on your first draft. Majorly, what you do in this draft is mainly editing, revising paragraphs, sentences, and points. You can move a paragraph before another one if that will help with the flow. At this point, be keen on sentence structure, grammar, paragraph flow, etc.
Once you complete revising, start editing, grammar check, and write all your references following the right order. Do your final proofreading, check for plagiarism and your technology essay will be ready for submission.
Conclusion 
To become a skilled technology essay writer, you need to understand the field of technology that interests you most. Next, choose a topic and narrow it down to a specific subject. Start researching widely and take notes in the process while recording all your sources. Make your outline and write your first draft without giving much attention to grammar. Your second draft involves a lot of editing, redrafting, and revising. Correct all grammar errors, proofread, write your references and lastly, scan for plagiarism.