As officially announced by HTC, the company will show off its new flagship smartphone on March 25th 2014. Shortly after the disappointing announcement of the Samsung Galaxy S5, HTC has tweeted this:
See you all on March 25th. #HTCOneUp #Unpacked pic.twitter.com/L54m5FKWGL

— HTC (@htc) February 24, 2014
Now you might wonder, how will the new HTC One look like? What are the hardware specs and what new features will it bring to the table? Well, we are here to answer your questions.
We already know what's coming
Thanks to numerous leaks we can be quite certain that the next HTC One (code name M8) will look like this: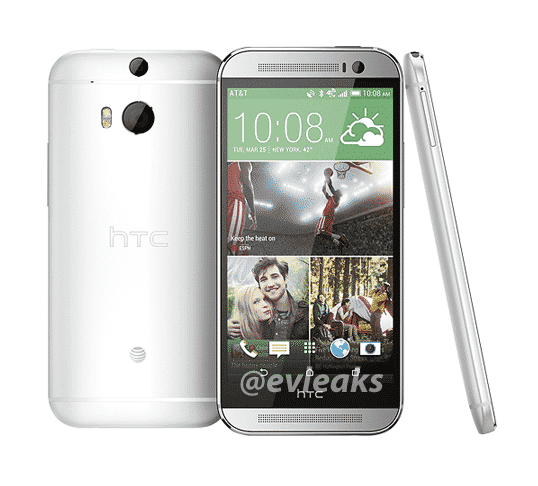 AT&T has accidentally released pictures of the M8, which look exactly like the device from a recently published video leak.
Not only do the two leaks match, but HTC's Jeff Gordon has threatened the uploader of the YouTube video. This repeats the story of the leaked iPhone 4 back in 2010, when Apple warned Gizmodo about legal consequences.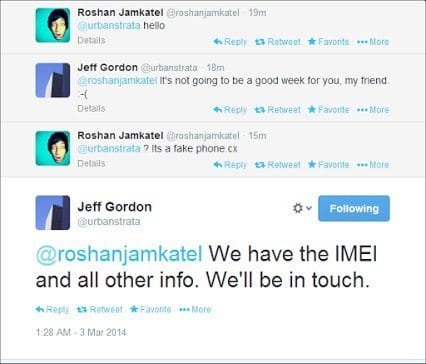 HTC One 2 M8 Hardware Specs (rumors)
From the leaks we can only be certain about the exterior of the device and the visible hardware. Let's take a look at what hardware we will definitively see in the new HTC One and what specs we might see as well.
99.9% – will certainly happen
Android 4.4.2
Headphone jack at the bottom
Dual rear camera
Dual flash
Stereo front-facing speakers
Slightly taller
70% – likely to happen
SD Card slot
2.3GHz quad-core Snapdragon 800
2900mAh battery
2GB RAM
16/32GB storage options
30% – unlikely to happen
Anything but the Snapdragon 800
3000+ mAh battery (although it would be great)
Water-resistant body
Fingerprint scanner
Heart rate sensor