Intel UHD Graphics750? The Intel Graphics 630 was launched in Kaby Lake CPUs and was updated to Intel UHD Graphics 630 (GT2) with increased clock rates in the Coffee Lake generation in 2017. Its architecture is based on Gen 9.5. It has also transitioned to the Comet Lake family of CPUs. It's what the Intel Core i9-10900K has inside. The Core i9-10900K has 24 execution units and can turbo to 1200MHz.
Intel has taken the new Gen12 Xe architecture from the Tiger Lake CPUs, nicknamed Tiger Lake Xe, with the new Intel UHD Graphics 750 in the Core i9-11900K. Intel Iris Xe was another name for it.
More About Intel UHD Graphics 750:
The Intel UHD Graphics 750 includes 32 execution units, which when paired with faster clock rates and a redesigned architecture, results in a significant improvement in graphics performance. 

It can increase up to 1300MHz in the Intel Core i9-11900K. DX12.1, Vulkan, OpenCL 3.0, and OpenGL 4.5 are also supported, as well as Intel QuickSync.

It uses the system memory for memory access, much as all integrated graphics. This signifies that the bandwidth of your system's RAM is a constraint. 

This was officially DDR4-2933 in the Intel Core i9-10900K Intel Graphics UHD 630, and it is now officially DDR4-3200 in the Intel Core i9-11900K Intel Graphics UHD 750.

However, for today's testing, we'll set the memory frequency for both platforms to 3200MHz to ensure that they have identical memory bandwidth.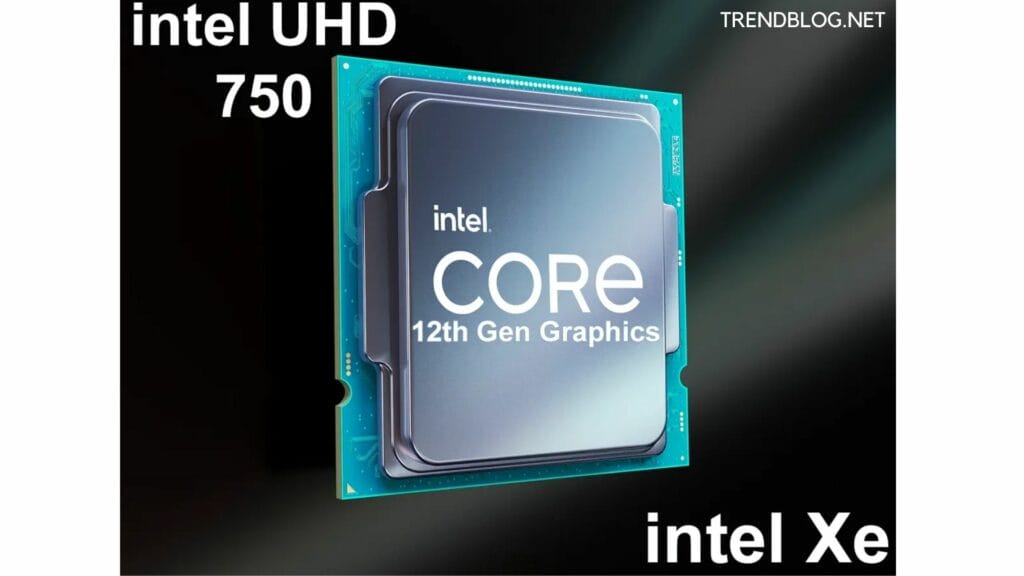 What Do Think Are the Drivers Needed for Intel 750 Graphics? Have a Closer Look at the Points Below:
We may use the same Intel graphics driver for both the Intel UHD Graphics 630 and the Intel UHD Graphics 750. 

Intel has just published Rocket Lake compatibility in the newest driver for Comet Lake integrated graphics, which was previously released. Intel Graphics – Windows 10 DCH Drivers Version 27.20.100.9316 is the name of the driver. 

These drivers are newer than the press driver (9220) that was sent to the press in conjunction with the launch of the 11th Generation CPUs. 

As a result, we're testing using the most up-to-date Intel Rocket Lake driver available right now.

These drivers, however, are not without flaws. There are problems with games crashing and hanging, as well as graphic abnormalities, flickering, and display blanking.
As We Have Come This Far, Let Us See What Does the 12th Gen Integrated Xe Graphics:
For a long time, Intel has had an advantage over the competition by including integrated graphics in its desktop-class CPUs. 

Of course, because they're integrated and share system memory for bandwidth, they've never been a real gamer's match. 

The 11th Gen Rocket Lake desktop CPUs, on the other hand, has undergone a shift.

Remember that the CPU component of the 11th Gen Rocket Lake CPUs is made up of a new architecture. 

They cram a 10nm IP into a 14nm device, and the new Cypress Cove core is responsible for the CPU's improved IPC. It doesn't end there, though.

Rocket Lake also has Intel's 12th Generation Graphics. This is a significant architectural shift from the previous generation of Comet Lake processors. 

The Intel Xe architecture from their Tiger Lake products is used in the 12th Gen Integrated Graphics. That's correct, the better new Intel Xe graphics are now included into the new Rocket Lake CPUs.

Intel says that employing 32 EUs, Gen 12 Graphics may deliver up to 50 percent greater integrated graphics performance. 

The Gen 12 Display, Gen 12 Media, and Gen 12 Graphics are the components that make up this graphics pipeline inside the CPU. 

Intel chose the name Intel UHD Graphics 750 for branding considerations.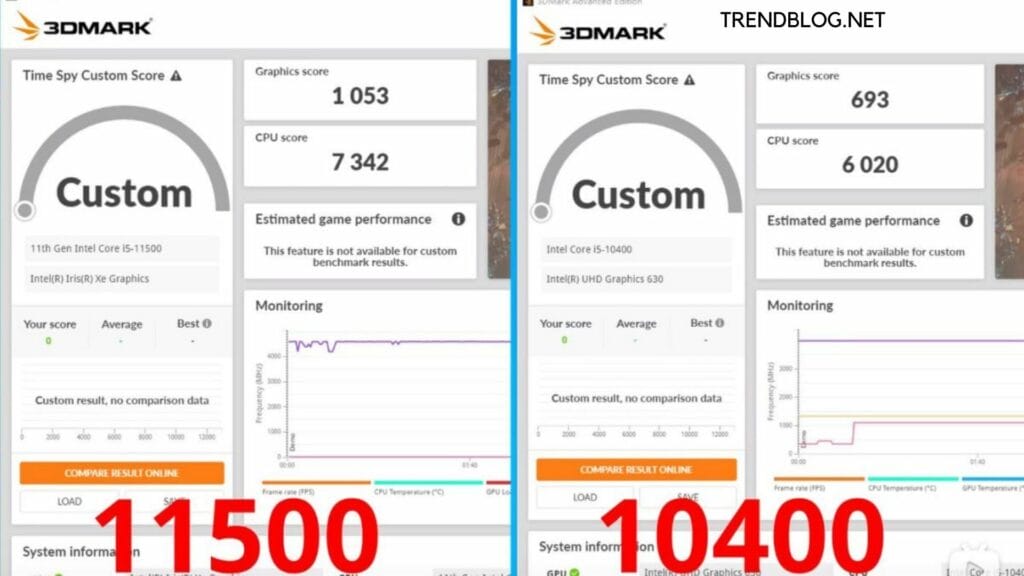 Read More: 
How to Change Roblox Password Using Simple and Easy Tricks: Latest Updated
Stalker 2 Release Date Xbox: Remake, Stalker1 to Stalker2, Platforms & Detailed Information
How to Stream on Discord Mobile or At Discord Server Within Minutes
How to Change Alarm Sound on iPhone Using Effective Methods 2022
Let us see the details of the graphics processor:
| | |
| --- | --- |
| Codename | Rocket Lake Xe |
| Architecture | Gen. 12 |
| Pipelines | 32 – unified |
| Core Speed | 350 – 1450 (Boost) MHz |
| Shared Memory | yes |
| DirectX | DirectX 12_1 |
| technology | 14 nm |
| Features | QuickSync |
Base clock   300 MHz
 Boost Clock   1300 MHz
What API Does the Intel UHD Graphics 750 Support?
| | | |
| --- | --- | --- |
| DirectX | 12 (12_1) | |
| Shader Model | 6.4 | |
| OpenGL | 4.6 | |
| OpenCL | 3.0 | |
| Vulkan | 1.2 | |
Graphics Processor
You may be having a question if this graphics processor is suitable for gaming. The answer is just below:
On paper, the Iris 750 GPU is capable of 60 frames per second gaming at modest settings. 

However, evaluations suggest that it is not a smooth and continuous 60 frames per second, with a lot of micro stutter and choppiness.

It's OK for gaming, but a choppy 60 frames per second will most likely feel like 30 frames per second. 

I was expecting the UHD 750 to be a fantastic low-level GPU, but it does not appear to be living up to expectations.

It doesn't appear to be on par with AMD's (Vega) integrated graphics, which have been around for two or three years.
I tried my best to provide you with a piece of detailed information about the More About Intel UHD 750. If you wnt to share something related with us and our 1lakh followers, feel free to share with us in the comment section. Also, if you have any queries you can ask us in the comment section below.