Here are the iOS 16 Rumors Going Around the Internet
iOs 16 rumours? Apple According to speculations, iOS 16 will include a major software update that will be released next month. Although there is no official release date for iOS 16, many tech aficionados are anticipating announcements during Apple's Worldwide Developers Conference.
Apple normally announces the next version of iOS at WWDC, and then makes a public beta version available shortly after.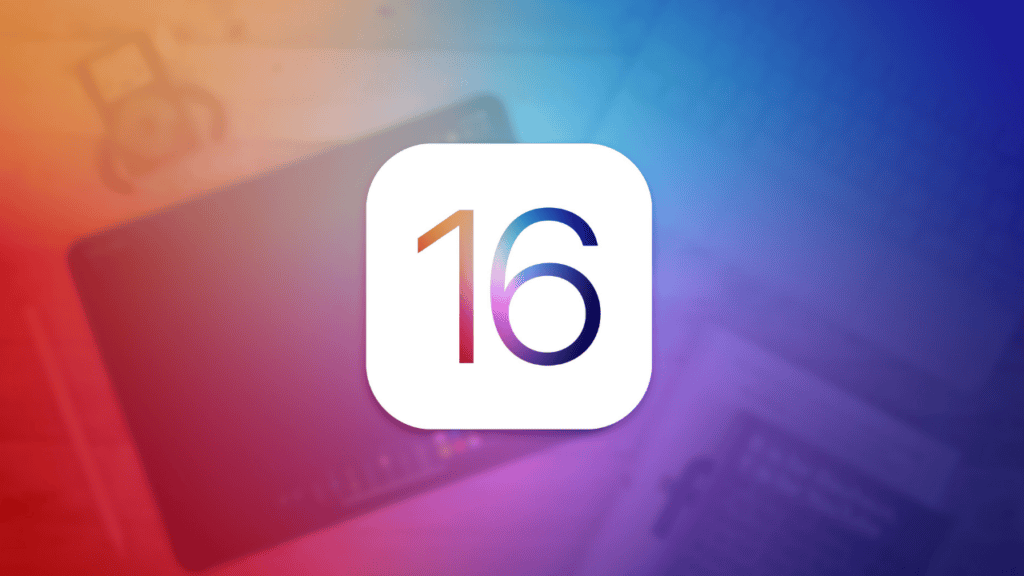 Features of iOs 16 rumours and Leaks
Apple's iOS 16 is expected to include significant changes to its own money-transfer system, Apple Pay. It's been suggested that the "Send" and "Request" buttons would be included. According to a French website, an Apple developer released information that the future iOS 16 operating system will work on iPhones with an A10 processor or higher.
If the iOS 16 leak is accurate, the following devices will be supported:
iPhone 7 Plus and iPhone 7

The iPhone 8 Plus and iPhone 8

iPhone X

iPhone XS, iPhone XS Max, and iPhone XR

Apple iPhone SE (2020)

iPhone 11 and iPhone 12 models

13-series iPhone (2022) Apple iPhone SE 3
iOS 16 rumours iPhone 14 series
Another speculated iOS 16 feature is an update and a new app display. Leaks claim that however, according to Apple, iOS 16 will contain "big widgets" in its feature set.
Reported Characteristics. The next reported iOS16 feature is another app-related function. The way we connect with our loved ones has changed since the global pandemic began. As a result, Apple's FaceTime is expected to offer more functions, similar to Zoom.
FaceTime is said to be evolving in iOS 16 to meet the demands of telework and videoconferencing. Furthermore, Apple is expected to announce an update to their metaverse project using the VR or AR headset. According to CNET, there's a chance that iOS 16 will include meta-ready features.
The release date for iOS 16
Many people believe that the next Apple news will be unveiled at the WWDC, given that is where Apple debuted iOS 15 last year. The Apple WWDC will take place from June 6 to 10. Apple is likely to continue to provide OS updates in the same manner as in previous years.
In 2022, a public presentation of iOS 16 is expected to take place at the Worldwide Developers Conference. Following the announcement of the new iOS 16, it is believed that a developer beta will be made available, followed by a public beta. As a result, it's safe to anticipate that the final version, along with the iPhone 14, will be introduced in September.
Announcement iOS 16 Rumours
The announcement of iOS 16 will take place between June 2 and June 13 at WWDC 2022.

The developer's beta will be released in conjunction with WWDC 2022.

In July, the public beta is slated to begin.

Finally, a public release is scheduled for September 2022.
Furthermore, a report said that Apple will likely also introduce macOS 13, iPadOS 16, tvOS 16, and watchOS 9, iOS 16 is rumoured to not be compatible with the iPad Mini 4, iPad 5, and iPad Air 2, or the 9.7-inch and 12.9-inch iPad Pros. For modifications in the Photos app on iOS 16, you'll need to copy and paste.
We frequently use iPhones to shoot photos and movies, and editing photos is just as enjoyable as taking them. The Photos app on the iPhone is where most people modify their photos: The user interface is simple, and there are numerous tools for creating the exact look you desire.
However, there is one feature in the macOS version of the Photographs app that might help to edit on the iPhone: the ability to copy and paste adjustments between photos. This is very useful when taking multiple shots in one location, such as at a restaurant or a party.
You can modify one photo and then copy and paste the changes to the others because they were all taken in the same lighting and circumstances.
An iPhone lock screen that is constantly on
Imagine being able to check the time, notifications, and missed calls on your iPhone even while the screen is off. For years, Android phones have had a function where just vital information is displayed while the rest of the screen is black. An always-on display is what it's called.
Apple Watch Series 5 and later have an always-on display option, but it's still missing on the iPhone. With iOS 16, Apple could change that by bringing a similar version to the iPhone. Bring the split-screen view of the iPad to iPhone Pro Max devices.
Apple's iPhone Pro Max has been available since 2019. The 11 Pro Max features a 6.5-inch screen, while the 12 Pro Max and 13 Pro Max both have a 6.7-inch screen. However, when it comes to software, those enormous screens seem to be a waste. Some iOS apps, such as Mail and Messages, can use the extra screen space in landscape mode to display a column of message previews alongside the currently open message.
However, there isn't much else on iOS that makes use of those larger screens.
Support for Apple Pencil on iPhone Pro Max models
The iPhone Pro Max models' big screens demand Apple Pencil support. Samsung's Galaxy Note and S Ultra handsets demonstrated that there is a large market for a phone stylus. There are even $300 phones that support one, such as the Moto G Stylus.
The second-generation Apple Pencil is a fantastic stylus that works with the iPad Mini, Air, and Pro. Imagine being able to utilise it for sketching and note-taking on the iPhone 13 Pro Max's 120Hz screen. What about an Apple Pencil Mini that clips to the side of the iPhone Pro Max (think golf pencil sized)? Can't we all dream as tech journalists?
More functionality is required for iPhone widgets.
Many of us were overjoyed when iOS 14 brought home screen widgets to the iPhone. Apple's widget implementation is spotless, and Samsung has begun to copy it. Widgets can be arranged in a grid on your home screen. However, there is a catch: home screen widgets are passive.
The most functionality they provide is the ability to access their corresponding app, aside from glanceable information or widget smart stacks. Let's put apps wherever we want. Apple has updated the home screen in recent years by adding new features such as widgets and the App Library.
You can have several app pages and even have the same app on different home screen pages (which is useful if you use Focus mode a lot). Please, Apple, allow us to relocate our apps anywhere we wish. This would be a huge help in terms of making apps simpler to access without utilising Reachability.
Also, if you have a favourite home screen wallpaper, you might rearrange apps so that you can view it better.
More options for default apps
On an iPhone, you can presently change the default browser and mail programme to something other than Safari and Mail. More apps, particularly mapping and messaging apps, may become system defaults in iOS 16. If you use Google Maps frequently, it's a good idea to make it your default map programme instead of Apple Maps.
Also Read:
How to Download and Install watchOS 8.6 on your Apple Watch
Apple Releases tvOS 15.5 for Apple TV HD Over Air and Re- Installation
Acer Nitro 5 Review: Pushing the Boundaries of Budget Gaming
Apple's iOs 15 could finally get one of the most long-requested features
FAQs
Q1: Will iOS 16 be released?
According to Bloomberg's Mark Gurman, public beta testers will be able to try out the next iOS 16 version starting in July. The upgrade is expected to arrive alongside the third developer beta, which will be released once developers have had a few weeks to evaluate the software.
Q2: Is iOS 16 coming to the iPhone 7?
Since the iPhone 6s, iOS 15 has been available for download. However, according to a recent report, iOS 16 will function on iPhones with an A10 processor. That implies the iPhone 6s, 6s Plus, iPhone SE (2016), and iPod Touch (7th generation) will not be supported.
Q3: What will be included in iOS 16?
So, similar to how the Apple TV remote is accessible via the Control Centre, we expect to see some form of AR/VR headset controls included in iOS 16. Apple may potentially upgrade ARKit, its AR app development API, to provide new features and functionality.
Q4: When did iOS 15. 5 come out?
iOS 15.5 and iPad 15.5, the fifth significant update to the iOS and iPadOS 15 operating systems, were published today.
Q5: Which iPhone models will be discontinued in 2022?
This isn't surprising because Apple hasn't altered device support in years. According to a fresh rumour from the French site iPhoneSoft, when iOS 16 is published in the fall of 2022, it will not support the iPhone 6S or first-generation iPhone SE.
Q6: Will the iPhone 6s support 5G?
Previous ios 16 rumour models do not support 5G and will never be able to. The iPhone 11, iPhone 11 Pro, iPhone 11 Pro Max, and iPhone SE 2020 are all included. However, it appears that all future iPhones will support 5G, with the iPhone 14 and its siblings slated to be released in September 2022.
Q7: Will the iPhone 8 be updated to iOS 16?
If you have an iPhone 8, this implies you'll be able to run iOS 16 and possibly even iOS 17.