Snapchat is a multimedia mobile app developed by Snap Inc. It's a popular messaging app, mainly used to exchange photos and videos called snaps since they disappear after being viewed. The Snapchat camera has many features and filters that especially girls find attractive.
No makeup? Looking tired? No worries, in a couple of clicks, Snapchat will fix everything.
Now, if you want to chat with someone, and you have two different phones, one of you has an Android, and one has an iPhone. The one with an Android won't see emojis. Instead, everything will be shown in the form of boxes and question marks. This is the moment your text exchange becomes dull because you don't see the expressions.
This issue occurs because the emoji support on a sender's device is not the same as emoji support on the recipient's device. Luckily, there is a solution to the issue. You can get new emojis on your Android, iOS emojis and enjoy the conversation further.
I will show you a short guide on how to do so.
How to get iOS emojis without rooting your Android?
If you want to get iOS emojis without the need to root your Android device and enter Developer Options, it's possible. Just follow the steps below.
Go to Settings > Security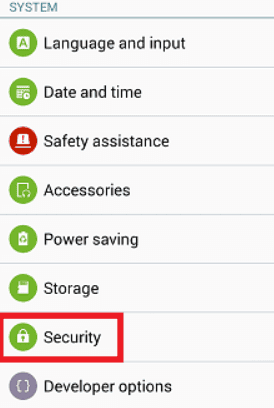 Enable Unknown Sources
Download and install zFont 3 app https://play.google.com/store/apps/details?id=com.htetznaing.zfont2&hl=en&gl=USSet Gboard as default keyboard
How to get iOS emojis by rooting your Android?
If, however, you are prepared to root your Android device for iOS emojis, here is how to get them.
Download and install Emoji Switcher app https://play.google.com/store/apps/details?id=de.tjjstudios.emojiswitch&hl=en&gl=US
Open the app and grant root access
Tap on the drop-down menu and select emoji style
Emojis will be downloaded and the app will ask for a reboot
After your phone is rebooted, you should see your new emoji style!
Why are emojis showing as question marks inboxes?
It can happen that even if both of the devices are iPhones, you still see your emoji as a box or a question mark. It can mean that someone sent you new emoji you don't have installed yet. It can be fixed quickly by downloading the latest iOS version. After that, emojis will update as well, and you will see them regularly.

What do to if emojis are still now working correctly?
After you have installed the newest version of the iOS, everything should be fine. However, if you still don't see the emojis on your iOS properly, here is how to fix it.
Go to Settings > General
Choose keyboard
Scroll up and tap on Keyboards
If you see Emoji Keyboard, click on Edit
Delete the Emoji Keyboard
Restart your iOS device
Go back to Settings > General > Keyboard > Keyboards, and reactivate it.
If you have an iPhone and want to refresh your emoji style with some new looks, you can download the new Emoji keyboard for iOS 14. It'll work on your Snapchat as well! 
Editors' Recommendation