New Apple iPad M2 Pro Chip Might Be Out This Fall
iPad m2 pro chip. M2 chip-powered Apple iPad Pro to go on sale later this year with wireless charging. New Apple MacBook Air and MacBook Pro laptops are powered by the Apple Silicon M2 chipset, which was announced just a few weeks ago. Apple is now preparing to employ the same chipset in the next-generation iPad Pro. New chipsets are coming to the iPad Pro, which will be an updated version of the current-generation iPad Pro powered by the Apple M1. We now have a possible launch date for the tablet.
iPad M2 Pro Chip
This year's new iPad Pro, powered by Apple Silicon's M2 chipset, is expected to arrive on sale in September or October, according to reports. Wireless charging and a new and improved camera system are also expected to be included in the upcoming gadget.
According to prior rumours, Apple looks to be preparing to introduce the iPad Pro in the same size as the existing versions, although new variants are expected to be released later next year. It was recently announced that the iPad Pro, which is expected to come later this year or in 2023, could feature a new 14.1-inch display size, making it the largest iPad display size ever. The iPad Pro is currently available in two screen sizes — 11-inch and 12.9-inch — from Apple. A Mini-LED display with ProMotion technology is expected to be included in the forthcoming 14.1-inch model.
Models
Choose between the 13-inch MacBook Pro with Retina display and the new MacBook Air when shopping for a new Mac. Their differences can be summarised as follows:
In the computer world, the M2 processor from Apple has created quite a flurry because of its claimed processing speed of 1.4 times that of the M1 chip. The M2 MacBook Air and M2 MacBook Pro are only two examples of Apple's latest M2 devices.

If you're anything like the rest of us, you're anxious to get your hands on one of these, but you're stumped. We've got your back. See how the two MacBooks stack up in our in-depth comparison.
Design
When comparing the designs of these two machines, there are significant discrepancies. Apple's redesigned, squared-off design language, first seen on the 14-inch MacBook Pro, is also on the MacBook Air. As a result, Apple's 13-inch M2 MacBook Pro has narrower bezels and smaller feet.
MacBook Air 2022 M2 is 11.3 mm thin and 1.2 kg light. There are two Thunderbolt USB-4 ports, one MagSafe, and two 3.5mm audio connectors on this metal laptop.
When comparing the M2 MacBook Pro to the MacBook Air, it is noticeably thicker and heavier. It is 15.6 mm thick and weighs around 1.4 kilogrammes. The MacBook Pro's thickness may initially appear to be a negative, but there's a good reason for it. Apple's Pro model now adds a fan to help it run more efficiently. Unlike the standard model, the Pro model does not include a MagSafe port but does include two Thunderbolt USB-4 connections.
Conclusion
:
Finally, the M2 MacBook Air is an excellent choice for those who want a thin, light, and stylish laptop with MagSafe charging. In contrast, the MacBook Pro's fan makes it a better choice if you value performance above all else and don't want to take any chances with your processing unit.
Also Read: 
Samsung Galaxy Z Fold 4 launch date, specifications and everything else known so far
New Nokia Mobile 5G smartphone (Nokia X50) with 108MP rear camera
Xiaomi 12 Ultra specifications leak reveals 120Hz AMOLED display, Snapdragon 8+ Gen 1
Game Pass releases for the next year announced at Xbox & Bethesda showcase
FAQs:
Q1: Will Apple be making the M2 chip available?
Powered by the new M2 chip, the 13-inch MacBook Pro is able to go even further than its predecessor, the M1, in terms of performance. Incredible performance, up to 24 GB of unified memory, ProRes acceleration and a battery life of up to 20 hours are some of the goodies packed into this svelte little package.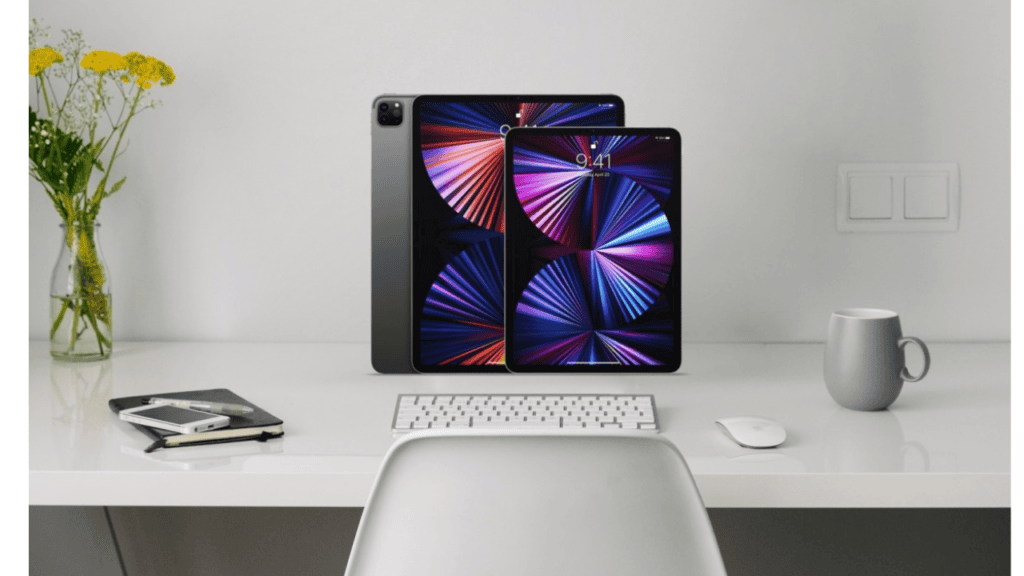 Q2: Is M2 Chip a microprocessor?
The M2 chip has a 10-core GPU, or graphics processing unit. And can be customised with up to 24GB of memory for professionals. Who need to run multiple programmes and tasks simultaneously.
Q3: Differentiate between M1 and M2 Pro Chip?
For the most part, the M1 Pro and M1 Max outperform the M2 and the M1 itself. The M1 Pro and M1 Max should outperform the M2 in terms of multi-core and GPU performance. As well as memory bandwidth, even if the M2 is faster on a single core.
Q4: Is M2 going to be faster than M1?
According to Apple, the M2 is 18% faster than the M1 and no comparison was made between the M2 and the M1 Pro.
Q5: Is there a release date for M2?
Apple has stated that the MacBook Air and 13-inch MacBook Pro will ship with the first M2 CPUs in July 2022. It is expected that the M2 will be geared at consumers rather than professionals, like the M1-series was.
Q6: Is there an M2 MacBook Pro in the works?
New 14- and 16-inch M2-based MacBook Pros could be available by the end of this year or the beginning of 2023, according to a Bloomberg report based on reliable sources