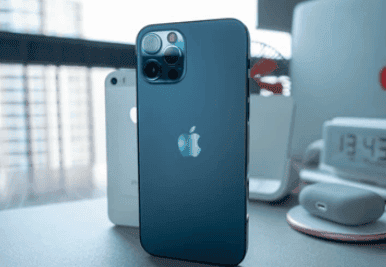 iPhone 12 sizes comparison
When you are purchasing a new phone, it's very important to consider its size as well. Every phone manufacturer is thinking of that factor a lot. Since we have different people, we need to have other options. Otherwise, you might lose a client because of that.
Therefore, making a perfect fit for everyone is a challenge for companies, but somehow they manage to do it.  Apple company is doing it perfectly.  This article will present you the differences between iPhone 12 mini, iPhone 12, iPhone 12 PRO and iPhone PRO MAX.
Read more:
We are super excited about iPhone 12 mini and PRO MAX, but we like others as well. Why? Simply because we have the largest screen on one side and the best set of cameras and on the other side, we have a wild beast that fits the size of your hand, even on the tiniest hands.
Every 12 series iPhone has flat edges, which brings us to the times of the iPhone 5 SE. They were thinking of nostalgia as well.
For someone with very tiny hands, even iPhone 12 can be challenging to reach with the palm finger whole screen. Most ladies will have that problem, but long nails with a special top layer might fix that. Advice for ladies, why not buy a bigger phone when you can't reach a small one anyway?
So let's get to it. Keep in mind that iPhone 12 and iPhone 12 PRO have the same size.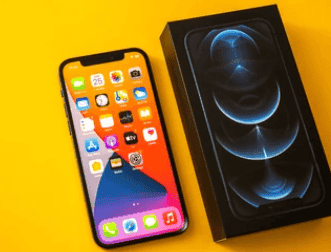 Usually, when you just put those three phones, iPhone 12 Mini, iPhone 12 PRO and iPhone 12 PRO MAX, you are already able to choose the right one? Or not?
One of the first things we would like to talk about is the feeling of these devices. How do you feel when you are using each of these devices. The most comfortable one to type on is the iPhone 12 PRO because it's just a little wider and you are not making that many mistakes while typing. The iPhone 12 Mini is no that hard to type on, but you have to crunch your fingers a little bit and it doesn't feel that comfortable as with the widescreen. With iPhone 12 PRO, it's the same situation as with iPhone 12 Mini; something is uncomfortable. With 12 PRO, you need to go too far out with fingers, where mistakes can happen again. iPhone 12 Mini has a slight advantage over iPhone 12 PRO because you can type it with one hand.
Everyone is aware that we are in the range under 5m the whole day with our phone device. Wherever you go, you pick it up. Especially younger people, who depend on their devices due to work tasks. It's usually in our front or back pocket. It's already bulky if you look from a 3rd person perspective, not to mention adding a protective case. Take that in mind when choosing the right size for you. Many people are using a cup holder in a car for the phone if they don't have a phone holder. For iPhone 12 PRO MAX, it's almost impossible to fit there, especially with the protective case.
If you have an iPad, then iPhone 12 Mini is a perfect choice for you. Because whole editing part, the creative part you are finishing on iPad, but 12 Mini works for messaging, watching videos,  social media activities, etc.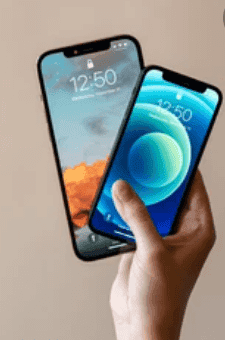 Since they have flat edges, it can be very uncomfortable to keep these in your hands if you don't have a protective case. Since edges are sharp and if the phone doesn't fit in your hand perfectly, you will have that weird feeling like it can be dropped at any moment. For example, for iPhone 12 Mini, you can flip in your hands comfortably, like u used to do with a remote controller when you were younger ( When it breaks, it's not us – that's what we say to parents ). On the other hand, with 12 PRO and PRO MAX, you always feel that it's going to slip out of your hands.
When it comes to the content, 12 PRO MAX is the right choice. Whether you are watching movies, listening to podcast or play games, you'll have a better experience due to the bigger screen, speakers and overall feeling are better.  Especially if you don't have an iPad, PRO MAX is an excellent choice because it fulfills that empty spot in your life.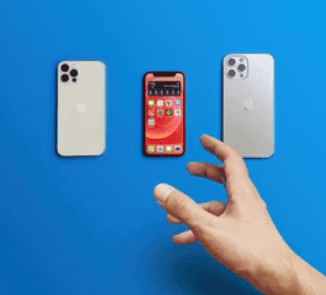 Conclusion
If iPhone 12 PRO MAX fits in your pocket and fits in your hands, then you will not make a mistake by choosing this one. On the other side, if you are looking for something that will get you a job done, 12 Mini is a perfect fit. This phone feels like a tool you use for a task and you put it away when you are done. When you put it away, it's not disturbing you. It's not something big in your pocket that you need to adjust the whole time; it's just there and available when you need it.
So, iPhone 12 and 12 PRO are just right in between, compared in size. It gives you a bigger screen but still fits everywhere where you need it. Even technical specifications are pretty much the same, so it doesn't make a big difference for you, except for 12 PRO MAX, since it has one camera more. If you are not a professional in photography, then you don't need it. All the pictures you see on the internet that are tagged with 12 PRO MAX, believe us, could be taken with 12 PRO or even a 12 Mini.
Whatever you choose you won't be disappointed!
We would like to know what phone are you upgrading and what size of the phone fits you the most? Let us know in the comment section below!