Waiting For iPhone 14? Check iPhone 14 Release Date, Expected Specification Details
iPhone 14 Release Date? The iPhone 14 isn't coming out until September, but anticipation is already building. Apple hasn't confirmed the existence of its upcoming smartphone, but rumours of an iPhone 14 and a "complete makeover" are circulating online.
Ming-Chi Kuo, a leading Apple analyst, predicts four iPhone 14 models, including two improved 'Pro' models. So, while nothing is certain, there are numerous credible predictions to consider. We were big fans of the iPhone 13 and are looking forward to the iPhone 14.
Especially since the iPhone SE (2022) is on par in terms of performance with the iPhone 13. Here's all we know so far about Apple's next-generation iPhone, without further ado.
2
iPhone 14 Release Date
Apple has yet to say anything about the iPhone 14 Release Date, let alone when it will be released. However, because Apple releases new iPhones at the same time every year, the iPhone 14 is anticipated to appear in September 2022. On the 14th of September 2021, the second Tuesday of the month, the iPhone 13 broke its cover.
Apple appears to prefer the first or second Tuesday in September, which means the iPhone 14 might be released on September 6th or 13th, 2022. Apple events are often hosted in the company's Apple Park headquarters in California, and they begin around 10 a.m. Pacific Time, or 6 p.m. GMT / 4 a.m. AEST.
In March, Apple had its first event of 2022, but no mention of the iPhone 14 was made. Instead, the long-awaited iPhone SE 3 and a new iPad Air were presented to gadget enthusiasts.
Price of iPhone 14
The price of the iPhone 14 is yet to be announced. However, given that the iPhone 13 starts at £679 / $699 / AUS1199, we expect the iPhone 14 will be priced similarly.
Design of iPhone 14
The iPhone 14 is expected to undergo considerable changes, beginning with the design. In summary, Apple's future phone might not look anything like the iPhone 13. Jon Prosser of FrontPageTech gave us a "closer look at the iPhone 14" in September 2021. The reputable leaker has released a number of renders, including the one shown above, that purport to reveal the iPhone 14.
If Prosser is correct, Apple's next phone will have "titanium edges," making it the most durable iPhone yet. Mark Gurman of Bloomberg swiftly chimed in. The renowned Apple watcher predicts a "major overhaul" for the iPhone 14 Release Date and says the 5.4-inch iPhone Mini is almost probably gone and buried.
Ming-Chi Kuo, possibly the most dependable Apple expert on the planet, appears to agree with Gurman. In 2022, according to Kuo, Apple will offer four iPhone 14 models, including a new and 'cheap' iPhone Max to replace the retired iPhone Mini.
The iPhone 14 family could look like this:
The 6.1-inch display on the iPhone 14. The 6.7-inch display on the iPhone 14 Max. The 6.1-inch 120Hz display on the iPhone 14 Pro. 6.7-inch 120Hz display on the iPhone 14 Pro Max. Leaked case schematics from April 2022 backed up this lineup. The Elec, a Korean website, has its say in December 2021.
It claims that the two iPhone 14 'Pro' models will benefit from innovative 'hole-punch' displays, much like Prosser. In other words, Apple will begin to phase out the unattractive camera notch, which debuted with the iPhone X, in favour of a far cleaner 'pinhole' selfie camera. We are hopeful.
iPhone 14: Screen
The iPhone 13 sports a Super Retina XDR OLED display, while the iPhone Pro and Pro Max include Apple's ProMotion 120Hz refresh rate technology, which makes movies and scrolling even smoother. Why are we revealing this to you? Because we expect the iPhone 14 to match – or even outperform – the iPhone 13 in terms of display.
Could we see the expensive ProMotion 120Hz displays on all four iPhone 14 handsets? Unlikely. According to a news story from The Elec, 'at least one of the four iPhone 14 devices (presumably the regular iPhone 14) will stick with a 60Hz LTPS display. Of course, this means that up to three devices might obtain 120Hz LTPO displays, similar to the ones featured on the iPhone 13 Pro and iPhone 13 Pro Max.
The most detailed prognosis has been provided by Ross Young, CEO of Display Supply Chain Consultants. Young tweeted a graphic in September 2021 that appeared to expose the iPhone 14 display specs in their entirety. 
The brief version is as follows:
iPhone 14 — 6.06-inch OLED screen with 1170 x 2532 resolution, 60Hz refresh rate, and 460 pixels per inch. 6.68-inch OLED screen with a 60Hz refresh rate and 458 pixels per inch on the iPhone 14 Max. 6.06-inch OLED screen with a 1–120Hz variable refresh rate and 460 pixels per inch on the iPhone 14 Pro.
Screen Size
The 6.68-inch OLED screen with a 1–120Hz refresh rate and 458 pixels per inch on the iPhone 14 Pro Max. Young has a good track record when it comes to iPhone leaks, so he could be right (though his predictions on screen sizes have since been altered – see earlier in this piece).
If that's the case, both iPhone 14 Pro models will include 120Hz variable refresh panels, which will give a quicker frame rate when needed while preserving battery life when not. This assertion has been backed up by someone going by the handle Shadow leak. Both Pro models will include LTPO display technology, which promises excellent refresh rates and resolutions without sacrificing battery life.
If this is accurate, it would be extremely beneficial to users.
Storage, power, and battery life on the iPhone 14
The iPhone 13 was billed as "the most powerful iPhone yet," but given that the current low-cost iPhone SE (2022) uses the same A15 Bionic chipset as the iPhone 13, the iPhone 14 is a foregone conclusion. According to Apple watcher Ross Young, the gadget will be equipped with Apple's own A16 Bionic processor, which might be one of the first 4nm chips. If that's the case, anticipate a significant power gain over the existing iPhone 13's 5nm A15 Bionic chip.
Apple's chip supplier, TSMC, is even considering transitioning to a game-changing 3mn chip in 2022. (via MacRumours). However, there is one thorn in the ointment. The pandemic's persistent global chip scarcity has hampered the production of everything from gaming consoles like the Sony PS5 to autos and smartphones.
As a result, there's speculation that Apple may remain with a 5nm technology, as it did with the iPhone 12 to iPhone 13. If we're being honest, it sounds like Apple's 'worst-case' backup strategy and nothing more.
Camera on iPhone 14
According to unofficial renders shared by John Prosser of FrontPageTech, the iPhone 14 Pro, Max, and Pro Max will have a triple-lens camera. The basic iPhone 14 will reportedly have a dual-lens camera (a prediction backed up by leaked case schematics from April 2022).
The spec sheets are expected to reveal the most intriguing developments. Ming-Chi Kuo, a well-known Apple analyst, believes Apple will equip the iPhone 14 Pro models with a new 48MP primary sensor, a significant upgrade over the iPhone 13 Pro's 12MP sensor.
Sensor
A better sensor is needed, according to Kuo, because "the best resolution for augmented and mixed reality is 8K to 16K." The information appears to corroborate reports that Apple is intending to release a mixed reality headset in 2022.
Name of iPhone 14
Apple changes the names of its iPhones – X, XS, XR, Pro, Pro Max, and so on – as technology advances. Apple's next iPhone appears to be sticking to its established naming conventions. So far, here's the narrative…
2007 – iPhone

2008 – iPhone 3G

iPhone 3GS, 2009

2010 – iPhone 4

2012 – iPhone 5

iPhone 5s and iPhone 5c, 2013

iPhone 6 and iPhone 6 Plus, 2014

2023 – iPhone 15 (TBC)

iPhone 6s and iPhone 6s Plus, 2015

iPhone 7 and iPhone 7 Plus, 2016

2007 – iPhone

iPhone 8, iPhone 8 Plus, and iPhone X in 2017

iPhone XR, iPhone XS, and iPhone XS Max for 2018

2019 will see the release of the iPhone 11, iPhone 11 Pro, and iPhone 11 Pro Max.

iPhone 12 Mini, iPhone 12, iPhone 12 Pro, and iPhone 12 Pro Max will be released in 2020.

iPhone 13 Mini, iPhone 13, iPhone 13 Pro, and iPhone 13 Pro Max will be released in 2021

2011 – iPhone 4s

iPhone 14, iPhone 14 Max, iPhone 14 Pro, and iPhone 14 Pro Max will be released in 2022.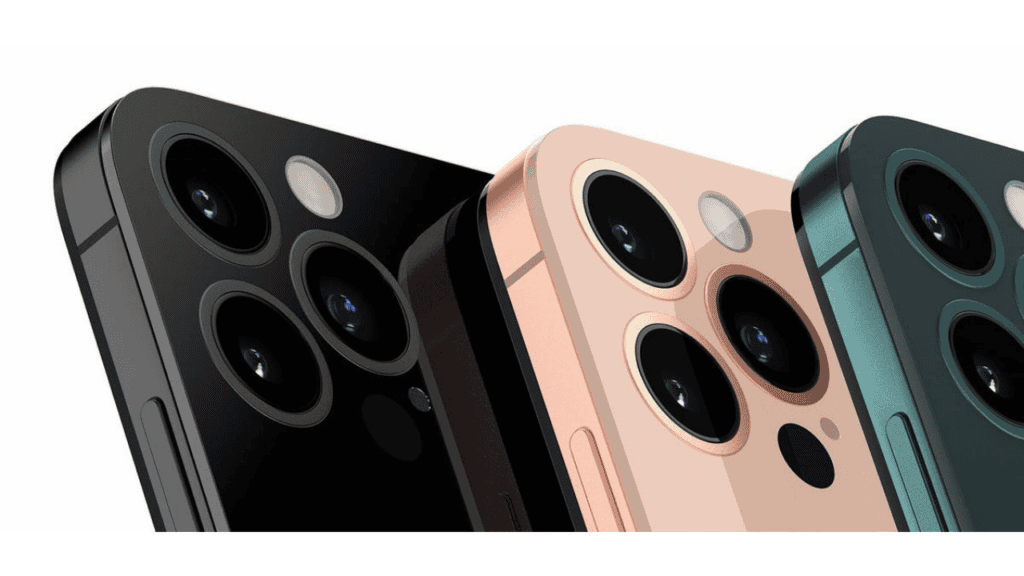 Also Read: 
Acer Nitro 5 Review: Pushing the Boundaries of Budget Gaming
Apple's iOs 15 could finally get one of the most long-requested features
Which Devices Will iOS 16 and iPadOS 16 Support
Windows 11 Version 22H2 Could Reach RTM on May 24
FAQs:
Q1: What can we expect from the iPhone 14?
Apple's new iPhones could bring the largest improvements in years, according to iPhone 14 Release Date and speculations. The iPhone 14 Pro and Pro Max are expected to have a sleeker new design, a quicker A16 Bionic CPU, a sharper new main camera, and maybe USB-C.
Q2: Is iOS 14.0 available?
In June 2020, Apple announced iOS 14, a new version of its iOS operating system that was released on September 16, 2020.
Q3: Is iOS 14 still under contract?
Apple's iOS 15 page still shows the ability to stay on iOS 14 as a feature as of 1:59 p.m. ET on January 19. Apple is also still digitally signing the iOS 14.8.1 upgrade. "In the Settings app, iOS may now provide a choice between two software update versions.
Q4: How do I update my iPhone 6 to iOS 14.0?
To update your software, go to Settings > General > Software Update. Turn on Download iOS Updates after turning on Automatic Updates. Install iOS Updates should be enabled. Your device will be updated to the most recent version of iOS or iPadOS automatically.
Q5: Is 14.8 still on the books?
The most recent iOS 14 security upgrade, iOS 14.8.1, was released in October, and there have been no more updates since then. The iOS 14.8. 1 upgrade is no longer accessible on an iPhone running iOS 14.8, as we reported last week.
Q6: Is iOS 14.8 signed? Q6:
According to 9to5Mac, Apple has ceased signing iOS 14.8, which implies that once you have upgraded to iOS 15, you will no longer be able to go back to iOS 14.
Q7: Will the iPhone 15 be released?
The "iPhone 15" isn't expected to be released until the fall of 2023, but rumours regarding the device are already spreading. Because the "iPhone 14″ is projected to have considerable design modifications, the iPhone in 2023 will most likely appear relatively similar, with a few additional features.
Q8: How do you tell the difference between iOS 14.8 and iOS 15?
Let us begin by assuming that iOS 15 is more secure. After all, it has a higher version number than iOS 14.8 and was published a week later. When comparing the number of CVEs (identified vulnerabilities) addressed in the 14.8 and 15.0 security update notes, iOS 15 addresses a bigger number of issues.