iPhone 15 Pro Max to get periscope lens with 6x magnification, says report
iPhone 15 pro max, Periscope cameras are coming to the iPhone 15 Pro models. There will be a 6x magnification on the new cameras. Introducing a periscope camera to all iPhone 16 models could have an impact on the overall design.Apple's innovations have been coming out on a regular basis. The Cupertino-based tech giant has introduced new technologies on its smartphones and computers in an effort to provide the best user experience possible.
iPhone 15 pro max
Fans of Apple are eager to learn more about the company's upcoming iPhone 14 series this year. Since numerous leaks are circulating about its design and specifications, the upcoming line-up has a lot of buzz around it. Reports now indicate that Apple's iPhone 15 series will be significantly improved, even before Apple makes an official announcement on the iPhone 14. Apple may be preparing its supply chain to include a periscope lens in the iPhone 15 Pro and 15 Max, according to a recent report.
Periscope cameras appear to be reserved:
For the iPhone 15's top-end models for the time being. But according to reports, it will be available on all iPhones in the upcoming 16-series. By Ming-Chi Kuo's estimation, the periscope camera will have six times the optical magnification and a 12MP 1/3-inch sensor for motion stabilisation. The same camera module was previously reported to have a 5X magnification. There are currently 3x lenses on the iPhone 13 Pro and 13 Pro Max. In other words, this means that the iPhone 15 Pro duo will be able to magnify images twice as large.
For each new iPhone model, the camera gets a little bit better. Periscope cameras may necessitate additional space for camera modules, according to tech observers. This means that the 6.1-inch iPhone Pro may not be the best fit. It is, however, widely expected that Apple will stick with its current 6.1-inch Pro model. It's not yet clear how Apple plans to implement this massive camera upgrade. Popularity of Periscope Cameras In addition to the Periscope lens' 6X zoom, Apple analyst Min Chi Kuo confirmed that the smartphone's 12MP 1/3 sensor will feature "sensor-shift stabilisation."
Conclusion:
In terms of magnification, the Pro and Pro Max models of the iPhone 13 series already support a 3x zoom lens, so the 15 series will most likely support twice the magnification of the previous models.
A Periscope sensor isn't surprising because Apple is known for bringing new camera technology to the market, so we shouldn't be surprised to see it on an upcoming iPhone. In the coming days, we will be providing you with more information about the phone.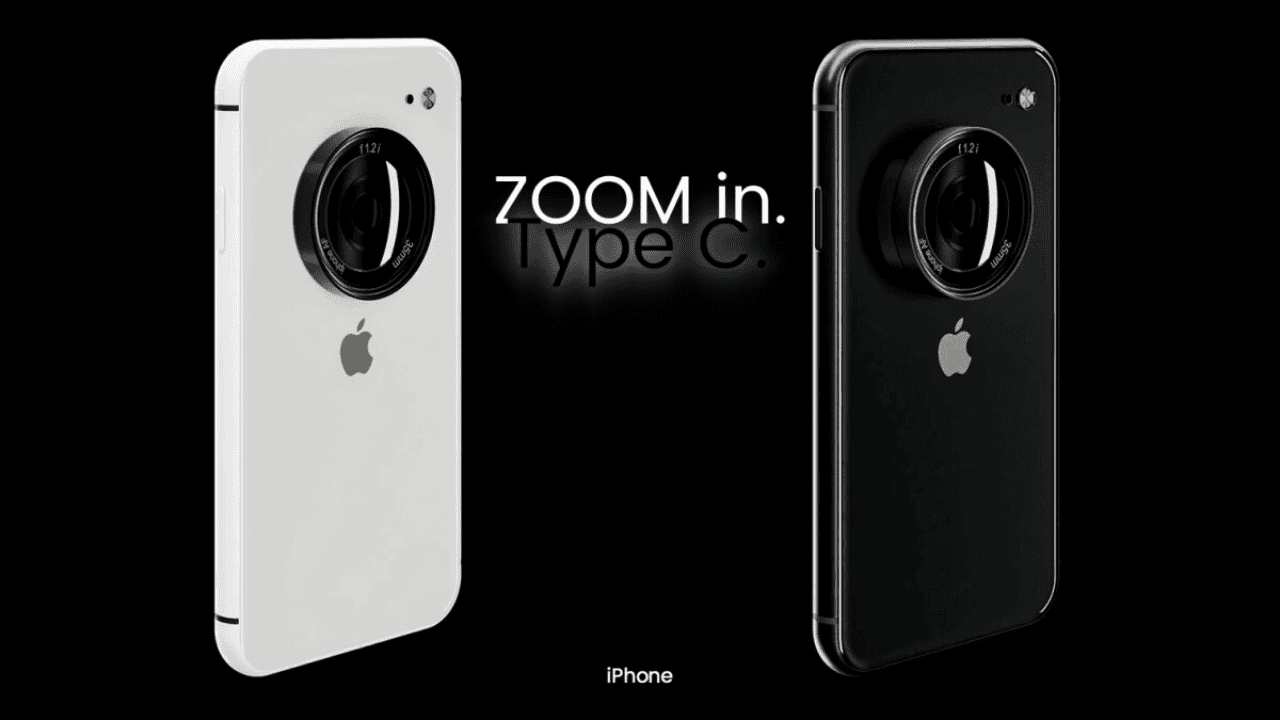 Also Read: 
iPhone 15 Pro With USB-C and Periscope Zoom Camera
Motorola Edge 30 vs iPhone 13- Trendblog.net
iPhone 14 Release Date in USA with the evolution over years
Is Apple coming out with an iPhone 14 : Exclusive Report
FAQs:
Q1: When Apple iPhone 15 pro mx is announced to be released?
Apple is likely to keep its current lineup of four phones: the 6.1-inch iPhone 15, the 6.1-inch iPhone 15 Pro, the 6.7-inch iPhone 15 Max, and the 6.7-inch iPhone 15 Pro Max, given the lack of significant design changes.
Q2: Is the iPhone 15 Pro available yet?
Apple's iPhone 15 Pro, which will be released in India on September 30, 2023, is a good buy (Expected)
Q3: What Is iPhone 15 pro max?
A 6.7-inch Liquid Retina XDR mini-LED display, 1284×2778 Pixels resolution, and the IOS 17 operating system are some of the features of the Apple iPhone 15 Pro Max Mobile Phone. Bionic chipset and Hexa-core processor power the Smart Phone. If you need more storage, you can buy an external hard drive, or you can buy an external solid-state drive (SSD).
Q4: Will the iPhone 14 be released?
Design-wise, the iPhone 14 models will resemble the iPhone 13, but with one notable exception. There won't be a small-screen iPhone 14. Instead, two 6.1-inch iPhones (the iPhone 14 and iPhone 14 Pro). And two 6.7-inch iPhones are on the way from Apple. In the near future (iPhone 14 Max and iPhone 14 Pro Max).
Q5: When will iPhone 16 be released?
A new iPhone 14 and iPhone 14 Pro are expected to arrive in the fall with iOS 16. Which is expected to be released at the same time. When the iPhone 14 is expected to arrive, Apple typically aims for a September launch. iOS 16 is expected to be released at the same time as the iPhone 14.