Apple's upcoming iPhone 7 is just around the corner. However, that does not stop us from publishing info tipped by reputed analysts like KGI Securities' Ming-Chi Kuo. The analyst has come up with a roundup of available info for the iPhone 7. In his latest report, Kuo has thrown light on some of the confirmed specs as per his sources. In the past, Kuo's info about iPhones turned out to be authentic. We have got all the info from his report.
KGI securities roundups all the expected specs on the iPhone 7:
As per Kuo's report, the upcoming iPhone 7 will come powered by a new A10 chipset clocked at 2.4GHz. However, an underclocked CPU does not guarantee less heating issues that plagued the iPhone 6. The iPhone 7 will have 2GB of RAM while the iPhone 7 Plus will settle 3GB of RAM. Both the variants would be powerful enough to handle dual-camera setup. For these dual-cameras, Apple has paired 12MP sensors with different elements.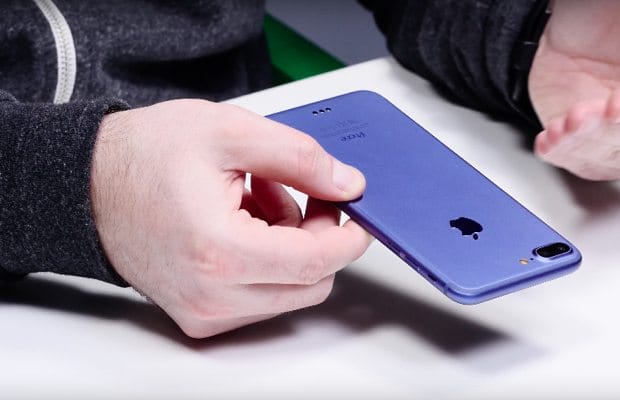 The first sensor will come integrated with bigger pixels, a 6-element wide-angle lens, and Optical Image Stabilisation (OIS). The second sensor will have a longer 5-element lens. The base model is most likely to have just single 12MP camera lens, not dual. Both the variants of the new iPhone will have a 4-LED flash. For storage, the base model will offer 32GB of storage. The upgraded storage models would have 128GB and 256GB space likewise. For the color savvy buyers, Apple is most likely offer its devices in a new glossy piano black and dark black color options.
Confirming the previous reports, Kuo states that Lightning EarPods have replaced the 3.5mm audio jack. The device will also come bundled with a Lightning-to-3.5mm adapter. As we said earlier, the home button will be pressure sensitive. Also, the iPhone 7 will come with IPx7 certification, which means that the handset will be able to survive a meter underwater for up to half an hour. The proximity sensor might also get an overhaul from a regular LED to a laser-based solution.
Not just the specs, Kuo has also predicted the sales figures for the upcoming iPhone. He says that the total number of iPhone 7 units (both models) sold by the end of this year could be anywhere between 60-65 million.
With iPhone 7's launch in just a few days, we will have all our queries answered. Stay tuned with us on September 7 for all the info that you need to know about the iPhone 7 and everything else that Apple unveils at the event.