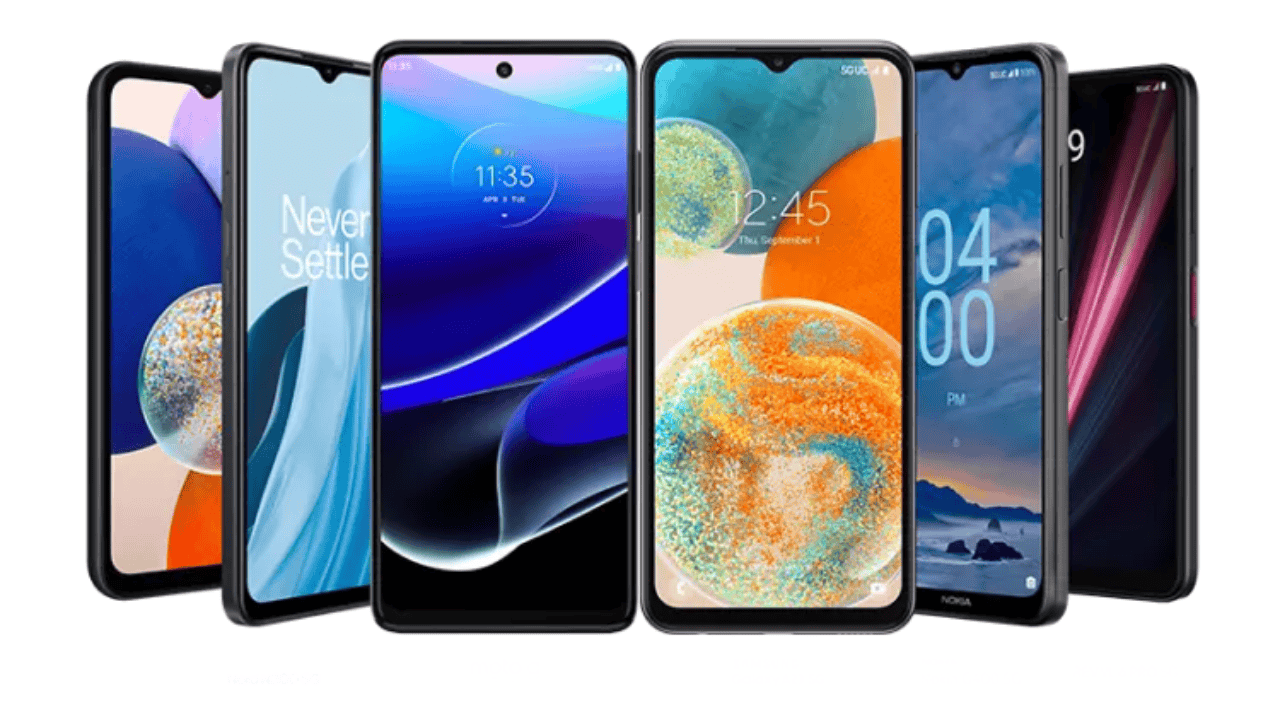 How to Get the Best Metro PCS iPhone Deal? Want to get the best deal on an iPhone? Metro PCS has everything you need. Metro PCS is one of the largest prepaid cellphone companies in the United States. It serves millions of people all over the country with cheap and reliable wireless service. You can buy an iPhone from Metro PCS in a number of ways that fit different wants and budgets.
In this article, we'll show you how to buy an iPhone from Metro PCS at the best price.
Also Read: Motorola Mobiles on Google's Latest ARCore List Released This March!
What is T-Mobile's Metro PCS Plan?
With around 300 million people and 1.6 million square miles, T-Mobile's 5G network includes almost the whole country. It reaches almost twice as many square miles as AT&T and four times as many as Verizon.
T-Mobile keeps turning on Ultra Capacity 5G in more places than anyone else to give more people access to very fast 5G speeds. 150 million people already have access to ultra-capacity 5G, which has an average internet speed of 350 Mbps and a maximum speed of up to 1 Gbps.
T-Mobile hopes that by the end of the year, 200 million people across the country will be able to use it. 5G can already help people stay in touch with the people and things that are most important to them by giving them wider service and faster speeds.
People with 5G are better able to do things that take a lot of data: 92 percent said downloading movies was better and 84 percent said video chatting was better. People who only need one line can get a cheaper deal from Metro by T-Mobile. Metro by T-Mobile is offering a single line with unlimited high-speed internet, talk, and text, 5G access, and all normal taxes and fees for only $40 a month for a limited time.
You can use the device you're using right now to put this plan into action. You will also have 30 days from the time you turn on your own device to sign up for device safety. To switch, take your approved trade and a valid ID to a Metro by T-Mobile store. After three months of service, they will give you a virtual prepaid MasterCard to pay for your iPhone 12 mini.
Also Read: Can You Patent a Mobile App? Yes — and Here's What You Should Know
Go to the main website for T-Mobile's Metro Plan to find out if 5G is available and what the best deals are right now. With any Metro by T-Mobile plan, you can also use your own phone. Go to the main site to find the best deal for you.
Choose the Right iPhone for Your Needs
To get the best iPhone deal from Metro PCS, you should start by picking the right iPhone for your needs. Metro PCS has a variety of iPhones, from the newest ones to ones that are a few years old. Before you buy an iPhone, think about what you need and how much you can spend. You might want to think about getting an iPhone 7 or 8 if you don't have much money.
These devices are still powerful and can run the most recent iOS updates. If you want a more modern phone, you might want to go with the iPhone XR or XS. These gadgets are better than others because they work better, have bigger screens, and better cameras. The newest phones from Metro PCS are the iPhone 11 and 12. They have the most modern tools and features.
Consider Metro PCS Plans
Once you've decided on the best iPhone for your needs, you should think about how much it will cost with Metro PCS. Metro PCS has different plans for people with different budgets and wants. The Unlimited plan is good for people who want to use the internet as much as they want to.
You don't have to pay extra with this plan to talk, write, or use data. If you don't need as much internet, the 2GB or 10GB plan might be better for you. Metro PCS has several family deals that let you save money by sharing data across multiple lines.
When you compare these plans to private plans, you can save a lot of money. When picking a plan, it's important to think about how much and what kind of data you use. If you use a lot of data, you might be better off with an unlimited plan.
Also Read: How to Check Your Stock Investments From Your Windows Computer and From Your Mobile Phone?
Look for Deals and Discounts
Metro PCS has the best deals on iPhones if you look for discounts and special offers. Metro PCS has a lot of deals and sales all year long, like discounts on goods and plans. Check Metro PCS's website often to see if there are any new deals or ways to save money.
A Metro PCS customer can save money on an iPhone if they trade in an old device. Metro PCS has a scheme where you can trade in your old device for credit toward a new iPhone. This can help you save a lot of money on a new tool.
Compare Prices
Compare prices to make sure Metro PCS is giving you the best deal on an iPhone. Metro PCS has good prices, but it's important to compare them to those of other stores and companies. This will make sure that you get the best deal.
It's important to look at the total cost of ownership when comparing prices. This covers the price of the device, the plan, and any other costs. Metro PCS has easy-to-understand costs, and there are no hidden fees. This makes it easy to compare prices from different stores and shipping companies.
Conclusion
Metro PCS makes it easy to get the best deal on an iPhone if you know what to look for. You can make sure you're getting the best deal possible by picking the right iPhone for your needs, taking Metro PCS plans into account, looking for discounts and deals, and comparing prices. With Metro PCS, you can get good cell phone service and the newest iPhones at a price that fits your budget.
Also Read: What Features and Specs is the iPhone 15 Series Going to Provide?