Apple Planning Mac mini with M2 pro, New Apple TV
Mac mini with M2 pro. It has been reported that Apple is working on new M2 editions of the Mac mini, the 14-inch and 16-inch MacBook Pro laptops, as well as a new Mac Pro tower featuring M2 Ultra and "M2 Extreme" chips, according to Bloomberg's Mark Gurman in the latest issue of his Power On newsletter.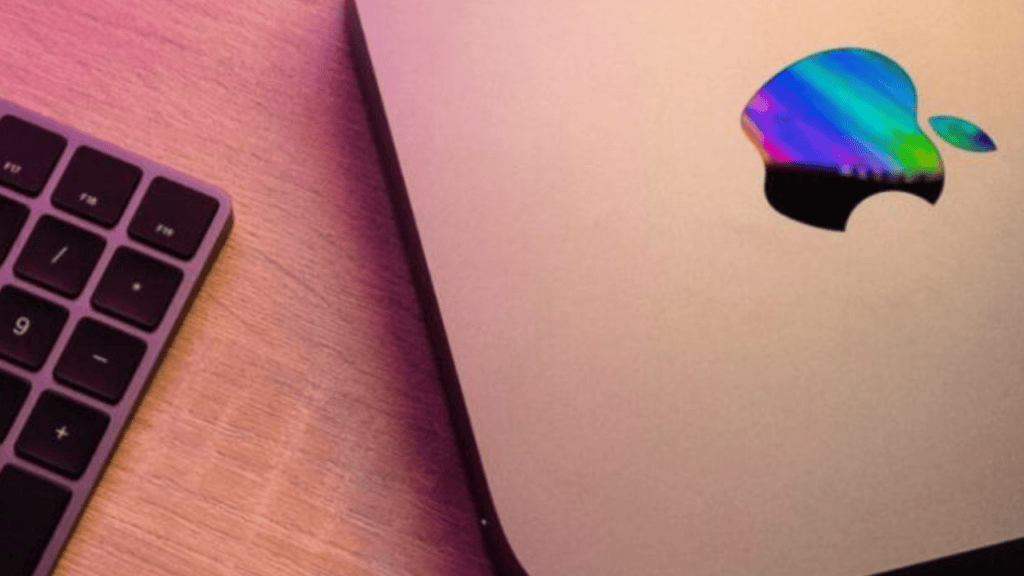 First in the M3 series of Macs will feature an upgraded 13-inch MacBook Air, an all-new 15-inch MacBook Air, a new iMac, and maybe a new 12-inch notebook that is "still in early development," according to Gurman.
For example
Gurman claims that Apple is working on a new HomePod with the S8 chip that will power the Apple Watch Series 8 and is expected to be released later this year, an AR/VR headset that may have an M2 chip and 16GB of RAM, iPad Pro models with the M2 chip, a low-end iPad with an A14 chip, new AirPods Pro, and more.
New HomePods will be similar in size to the original and feature an upgraded display at the top of the speaker, according to Gurman.
With an A14 processor and an additional gigabyte of RAM, the next-generation Apple TV, code-named J255, is now being developed in secret. Additionally, the A12 CPU announced for the 2021 Apple TV last year could be handy for tvOS 16's expanded gaming capabilities.
In terms of size and audio quality, the HomePod, codenamed B620, will be closer to the original HomePod than the new HomePod tiny because it will use the same S8 chip as the watches. There are rumours that the new HomePod will include a multi-touch touchscreen on top, as well as an updated display.
Apple Watch Series 8 and new HomePod will use the same S8 chip as the S7 and S6 chips in earlier versions,
 according to Gurman. According to Gurman, the S8 chip could potentially be included in the next SE model of the Apple Watch.
Another thing that Gurman believes is going to happen in the next two years is the arrival of an iPad with a 14 to 15-inch screen.
Also Read: 
Apple might launch MacBook Air and iPad Pro with OLED display in 2024
macOS 13 Ventura: 4 features maddeningly not supported by Intel macs
WWDC 2022 Recap: iOS 16, new MacBook Air, iPadOS 16, and more
MacBook Air 2022 Launched with new Specifications & Updates: Pics Leaked
FAQs
Q1: Is there an M2 Mac mini in the works?
New 14-inch and 16-inch MacBook Pro models with M2 Pro and M2 Max chips, as well as a new Mac Pro tower with M2 Ultra and "M2 Extreme" chips, are all in the horizon, according to Mark Gurman in the current issue of his Bloomberg Power On newsletter.
Q2: Will Apple release an M2?
The M2-powered MacBook Pro has gone on sale following its unveiling at WWDC 2022.
Q3: Is  the M2 Pro faster than the M1 Pro?
Apple's fastest chip isn't meant to be in this one. According to Engadget, the M1 Pro is 31 percent faster than the M2. The M1 Max is 41% faster than the original model. There is a 160 percent increase in speed with the M1 Ultra that was released earlier this year.
Q4: Can I use the Mac Mini M1 with any monitor I choose?
With the right ports or adapters, you can connect your Mac Mini to any display. The Mac Mini has two display outputs and is very adaptable. Two of the ports are USB-C/Thunderbolt, while the other is HDMI 2.0. Adapters and accessories are available to make it compatible with DVI or VGA displays.
Q5: Does the M2 support up to 32GB of RAM?
RAM. Many folks are hoping that the M2 will have higher RAM capacity than the M1 does. (the M1 maxes out at 16GB RAM, while the M1 Pro can support 32GB, the M1 Max 64GB and the M1 Ultra 128GB). There's good news: the M2 can support up to 24GB of RAM.
Q6: Is A7 better than i7?
We can see that Apple's M1 processor is a serious rival to Intel's newest Core i7. In the Apple M1 CPU vs Intel i7 comparison, it comes out on top in terms of established benchmarks. Most Apple enthusiasts prefer the M1 chip because of its lower price and longer battery life.Will there be a gta7?
The development and eventual release of Grand Theft Auto 7 will likely be no different, and no shorter. If Grand Theft Auto 7 requires as much development time as GTA 6 appears to need. Then players can expect to be playing it in 2037 at the earliest.