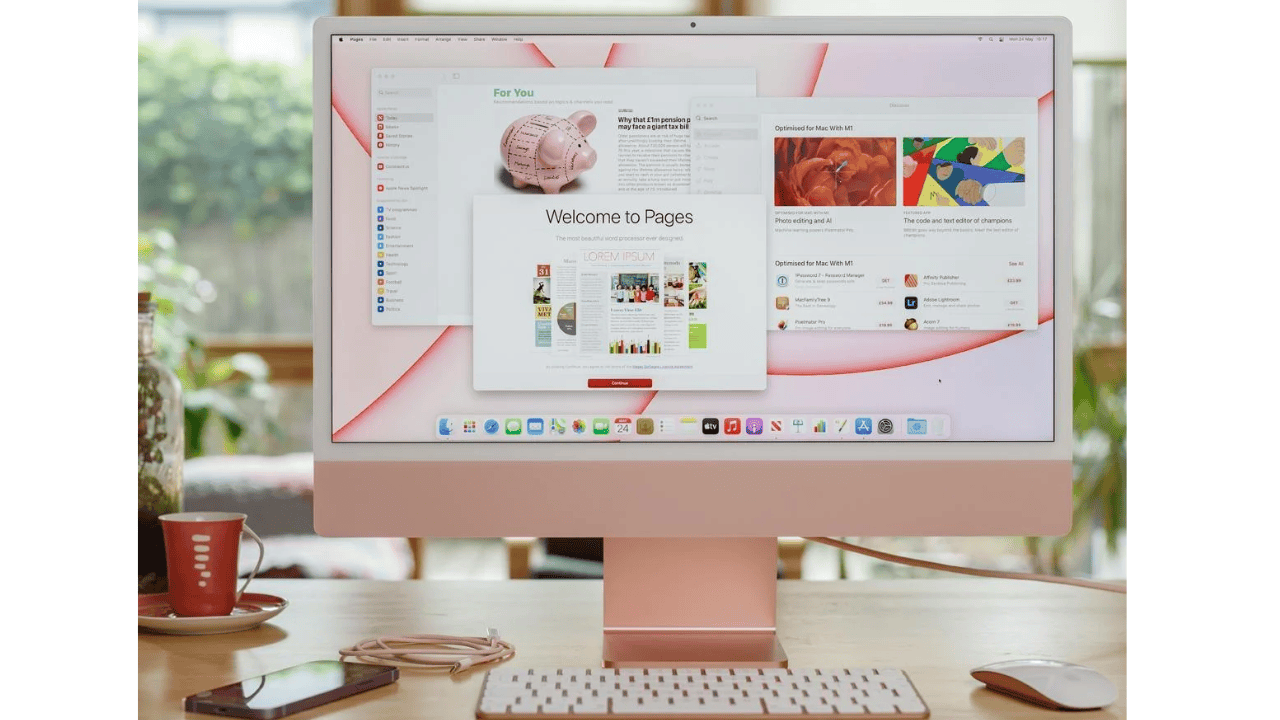 Apple Announced mac OS 13 Features
mac OS 13 Features At WWDC 2022, Apple unveiled macOS 13 Ventura, the successor of macOS 12 Monterey, the latest version of the Mac operating system.
Mac OS X 13.1 Highlights
For the first time on the Mac, System Preferences has been redesigned to make it easier to locate the options you need.
Apps can be organised into groups, which can be found on the left of the desktop, thanks to Stage Manager, a development of Continuity and multitasking that is also present in iPadOS 16.

The app will display in the centre of your screen so that you can easily drag and drop files into the app. This makes dragging and dropping files much easier.

Using Apple Music in Photo Memories, you may now add a tune to one of these albums instead of importing a photo from your camera roll.
This app is now available for macOS.

All of the apps that have been available on iOS since the beginning are now available on macOS Ventura. But the new Weather app, which was introduced in iOS 15, is the main attraction here.

You can now see the same weather animations and valuable information on your Mac thanks to the app moving to Ventura and iPadOS 16.
The Clocks app has an alarm feature that may be activated by Siri or by the user. New widgets for both can be added to the macOS sidebar.
Accessibility
Additionally, Ventura adds new accessibility capabilities including 'buddy controller,' in addition to the previously mentioned door detection and live captioning in FaceTime calls. Using numerous controllers as one will make it easier for gamers to access buttons in some games.
Additionally, Voice Control observes improvements in learning new words by syllabication. In the future, macOS Ventura will keep this in its dictionary for future reference.
Another option is to type out live captions for a FaceTime chat, or an app for the Mac, such as Skype. This can make it simpler to communicate with someone in Ventura when you're on the phone.
Mail
You may now set some emails to remind you to check them in an hour, a feature borrowed from Messages in iOS 16.
After a long wait, a scheduled send with follow-up replies has arrived, just like in Google's mail service.
One letter is all that it takes to get fast results in Mail's search engine.
Safari
With the introduction of Shared Tab Groups in Apple's Safari browser, you can now share your tabs with your friends and family. If you're looking for a vacation or a keyboard, for example, this could be helpful.
Individual websites and apps will soon support Passkeys, allowing you to log in to your password manager using an iPhone on a non-personal device.
Syncing web page zooming and automatic Reader view settings across your Apple devices is also possible.
Freeform
Apple has announced a new software that would allow you to brainstorm ideas with other invited users on a blank canvas that will operate on a Mac, iPad, and iPhone.
Before sending anything, check to see if the stuff you've included is relevant to the subject at hand by including photographs, PDFs, and videos.
Gaming
The third version of Metal, Apple's graphics technology for Macs and Apple silicon, has a new feature called MetalFX Upscaling, which allows users to increase the quality of their images.
In late 2022, Mac users will be able to play games like No Man's Sky, Resident Evil Village, and many others.
Continuity of the Camera
In Ventura, you can utilise your iPhone as a camera for your Mac with Sherlocking, a programme we discussed in in May.
To utilise FaceTime with your iPhone's camera, simply set it on top of your Mac and connect it via an adapter.
Also Read: 
Moto G82 5g is Launched in India on June 7, Here is How to Order
Mac mini with Apple M2 Processor appears on retailer website
Finally Intel Graphics Card with ACM-G10 Updates are Out
Top 10 Budget Asus Gaming Laptops Under $500 of 2022
FAQs:
Q1: What are some of the new features in macOS?
FaceTime. SharePlay: Stream movies and TV shows together.

Messages. You've been included in the conversation.

Tab Groups in Safari. 

Pay attention.

Notifications. Notifications have a new design.

Notes and tags.

The following is a brief remark. It's simple to get to.

Control is available to everyone. Mac and iPad users can use the same keyboard, mouse, or trackpad.
Q2: When can we expect mac OS 13 Features to be released?
By October 2022, the final version of macOS 13 should be available for users to download. Our money is on Monday, October 24, 2022, the same day as the release of macOS Monterey in 2021.
Q3: What is the name of mac OS 13 Features?
The new operating system, code-named "MacOS 13," was unveiled on Monday, June 6th. For the last ten years, Adam Benjamin has been assisting people in resolving difficult issues.
Q4: Is it too late to upgrade my Mac?
Catalina is compatible with the following Macs, according to Apple: Early 2015 or later MacBooks. A mid-2012 or later model MacBook Air is supported. Late 2012 or later MacBook Pros.
Q5: As far as Big Sur is concerned, what's in store?
With macOS Big Sur, Apple introduces a new appearance that's both modern and familiar, emphasising transparency, consistency, and content for the first time since Mac OS X. In order to better match the style of each window, the toolbars and sidebars have been modified.
Q6: What is the name of the newest version of Mac OS X?
Contents. The most recent version of macOS, macOS 12 Monterey, was launched on October 25 and was first announced at WWDC in June of that year. Despite the fact that macOS Monterey is a smaller update than macOS Big Sur, it comes packed with a slew of useful new features.
Q7: After Monterey, what will be the next macOS release?
Mac OS X Mammoth or Monterey had been rumoured to be the name of macOS 12 at WWDC 2021, but Monterey was revealed instead.