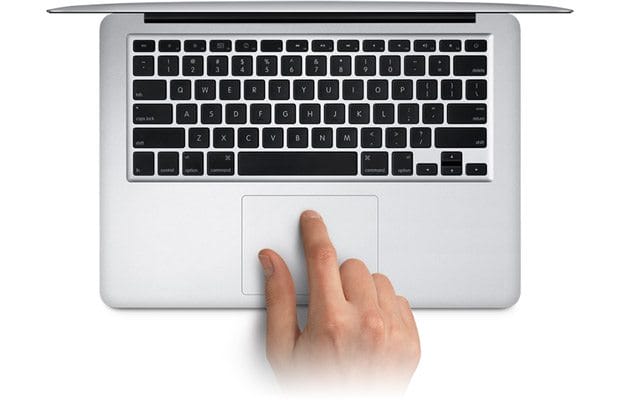 Mac tip: 5 trackpad gestures you might not know about
There's certainly one thing that all Macbook owners love about their Mac – the trackpad. Even the people I met who regret switching from Windows to OSX are huge fans of the trackpad and all the gestures you can do with them. Lots of people, however, only know the basic things you can do with it like dragging around files with three fingers. There are quite some more gestures possible that make your Mac experience even more comfortable.
Below, I collected a couple non-obvious gestures you should really know. They can save you a lot of time if you start using them frequently.
1. Three finger tap on a word
This feature is very handy whenever you come across an unknown word. A tap with three finger on the word brings up your dictionary and, if applicable, a Wikipedia entry. You can switch between the two choices on the bottom. Thanks to the Wikipedia integration, you can also use this gesture with names of companies, famous persons or locations and get important information without googling.
2. Horizontal two finger swipe in browser window
This gesture substitutes the "back" and "forward" buttons in your browser. Swiping with two fingers to the right brings you back to the website you visited before in the active tab. Swiping to the left brings does the opposite and brings you back to the most recent website you visited. Of course, this only works if you actually visited more than one page in one browser tab.
Easy, right? You don't have to move your curser up and click any buttons anymore to navigate through your browsing history.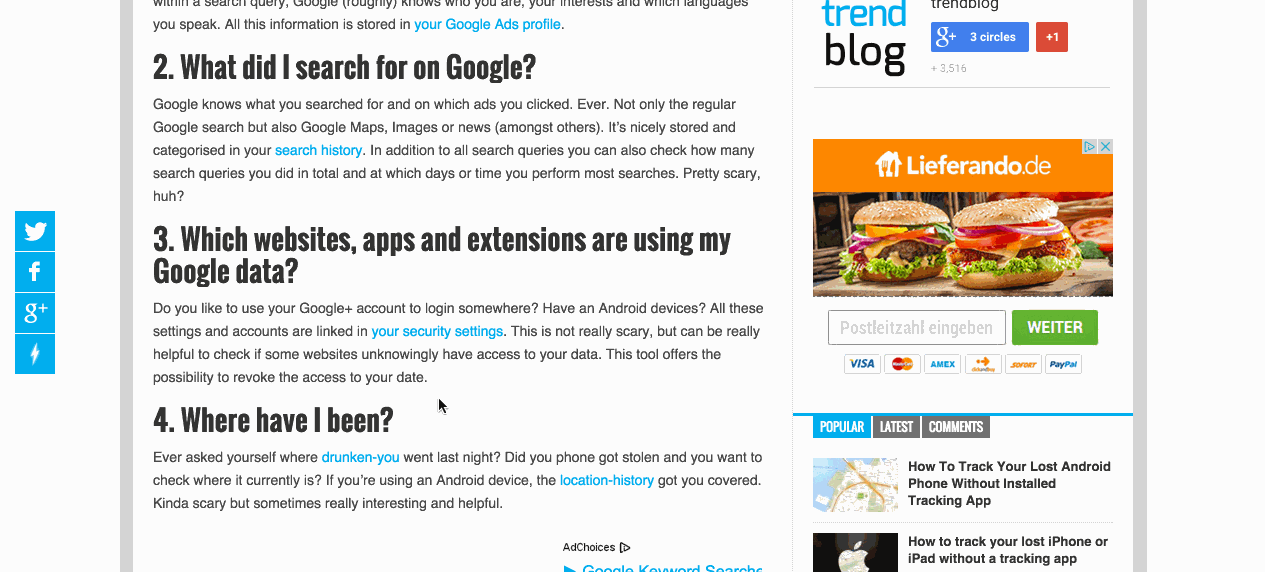 3. Three finger and thumb spread
This three finger gesture might take you one or two tries at first but it's easy to remember. Basically, it moves all open apps and windows out of your way so that can access your desktop as fast as possible. All you need to do is place your thumb and three other fingers on your trackpad and spread them out. To bring back your windows or apps to continue where you left off, you have to do the reverse – bring your thumb and fingers back together.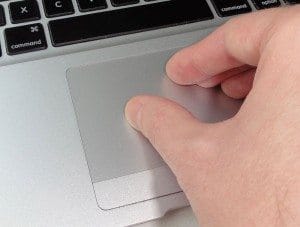 This gesture is so great, because it allows you to quickly access your desktop and open a file, for example. As soon as your done, you can bring back all windows and continue where you left off.
4. Double tap with two fingers
If you have a hard time reading text on a website or you want to focus on a specific part of the site, you can use your Macs Smart Zoom by double tapping an area with two fingers. It will zoom into the site perfectly so that you only see the area you selected. Repeating the double tap zooms you back out.
This is really helpful if the content on a site is too small to read comfortably. You can also zoom into a site by pinching out but it's more work if you have to zoom in manually. Plus, a double tap is much easier done.
5. BetterTouchTool
This isn't a gesture, but it's a great tool that allows you to define custom gestures to trigger tons of different actions. It doesn't just stop there. You can also configure gestures for your Magic Mouse, normal mouse and actions custom keyboard shortcuts. As an example, in the screenshot below you can see the gesture "TipTap Right" that triggers the Chrome shortcut that opens up a link in a new tab.
Next to offering custom gestures, BetterTouchTool also has some additional features like windows snapping.
The best thing: it's free! You can download it on the BetterTouchTool website.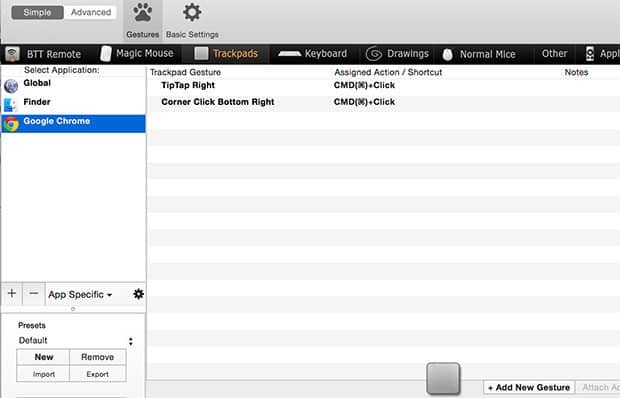 What's your favorite trackpad gesture? Do you have some must have BetterTouchTool setups? Let us know in the comments!