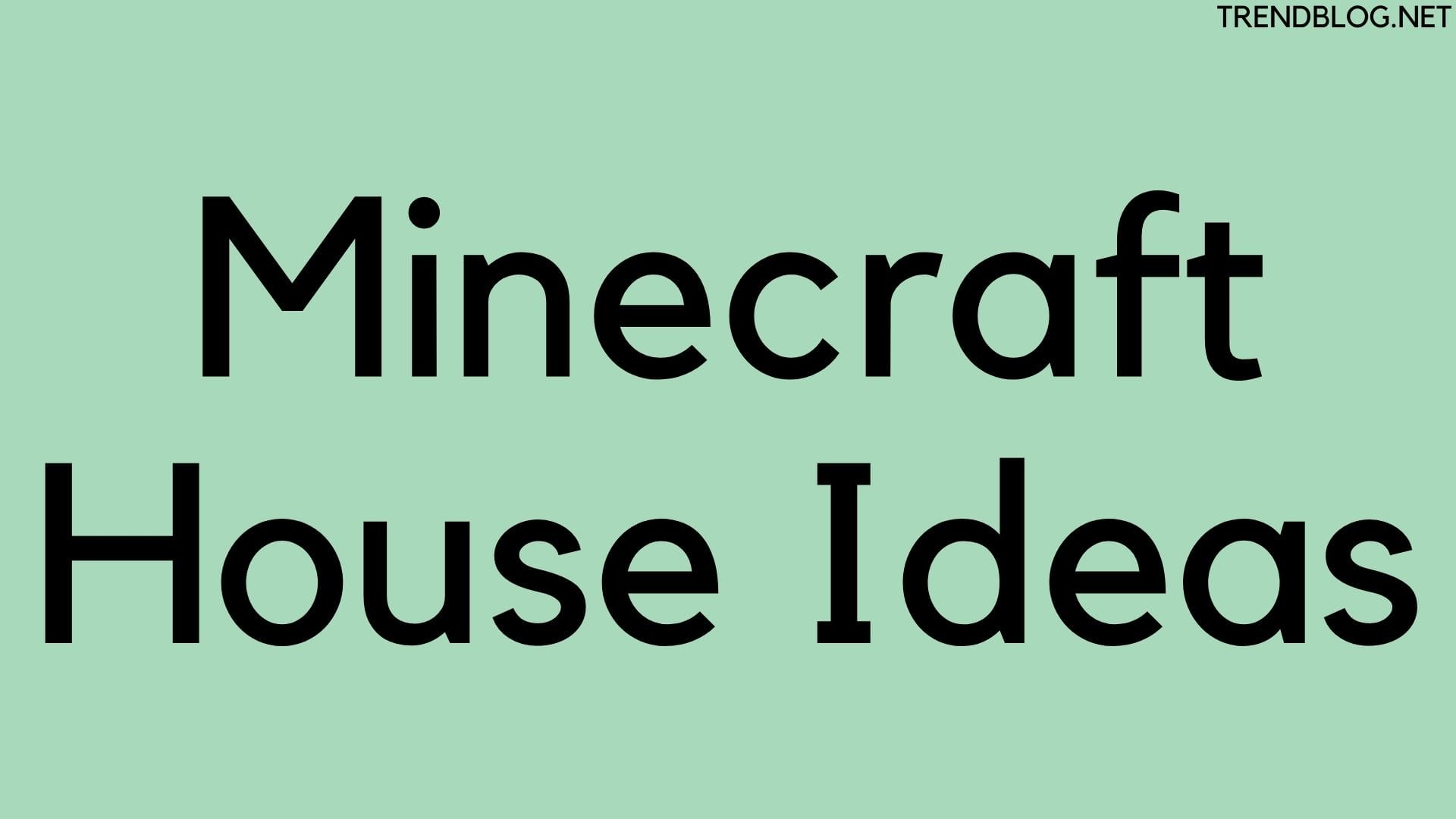 20 Latest Minecraft House Ideas [2022]
Oh! So, you are a Minecraft lover and curious to know about the new designs of Minecraft house ideas? That's why you are here to know Minecraft house ideas? Yes, you are in the right place. As I am going to discuss the ideas in detail. Decorating House is a passion for many. 
Minecraft house ideas are the most different and decorative ideas which is a good imagination and work to go with. In this article, I am going to discuss the new and latest house ideas along with the insides. So, without wasting any time. Let's get started. 
20 New Minecraft House Ideas
For online gamers, who play games on their PCs and PS4 and PS5 to enjoy, they get an opportunity to make a house for themselves to stay overnight in the game or to hide from others or to rest. These houses are normally known as the Minecraft house and have different attractive features inside it even if it is made for some time only.
However, For making up the small house for a stay in the game several ideas can be used by players make the house. But before that let us know what type of shelters are to be made or chose to stay and will be considered the most. So, like:
Also Read: How to Update Minecraft in Windows 10
A house that you can build to spend some of the time or to hide in the middle of the river or in the sky where no one will be able to see you and you will be safe. 
A house same as the shape of a mountain that can be hidden and not be visible to anyone.
A house that you can build underground on the land or any place so that you can be in peace.
A cabin type small office type room or house where you can rest easy, yes, the space will be small but still you will be able to rest properly.
and this is considered to be good for the first night.
While you were a kid then in cartoon shows you might have seen the house on a tree, same you can build here if you love to stay very close to nature.



A small fort or a large fort:
It is up to you about what type of house in form fort you want to build.
Fond of a very big and very attractive house? Then you can build a house just like a mansion or can say like your dream mansion.
You can build a Minecraft house under the water close to fish and beautiful scenes of water.
A house with no ceiling, means if you want to build a house with a ceiling and still you want to get sleep then you can build the house the same as your choice. Also, Yes, with an off-ceiling house also you can get a good sleep and rest if you want to.
In-house Ideas
Now, let us see what you build and make inside your mini house. Like:
A small bed or a large comforting bed to sleep with full stretch and relaxation.
through which you can see outside the house about what is happening and that window can be built according to the house like if it is underwater then a closed glass window and for others the same.
Must Read: The reason why Microsoft bought Minecraft maker Mojang for $2.5 Billion
Where we can put some colourful and different-different species of which is suitable for good decoration and as an attraction point for the people  
This helps us to hide from any mishappening and can be used to play games and to do some fun material for our the sake of our time pass.
Room is a very useful area for us which can be used for the sake of our own time where we can spend time with ourselves alone which is very helpful to find thinner peace of mind and soul.
Library is a very useful place which is very silent and this is having all the features of a panic room because this is a very silent place too.
Pond is a bigger version of an aquarium where this can be used as a masterpiece of attraction and can be used to place our pets in an almost natural environment.
Music Room is a great place which is helpful to explore our passion this a place which provides us with a lot of time to explore our passion and hidden qualities of ourselves.
This could be very helpful for us in a way that with its help we can easily cross the river, pond etc very easily.
Balcony is a very required place in our apartment in a way where we can go easily and grab some free time for ourselves song with some fresh and cool breeze.
Bathroom is an essential place where we go and have some bath to feel fresh and active. Also, many more and this is the same if you are building a small house for real.  
Also Read: How To Install Minecraft Forge and Download Mods
I hope, this article is helpful for you. If you have any queries feel free to reach us in the comment section.