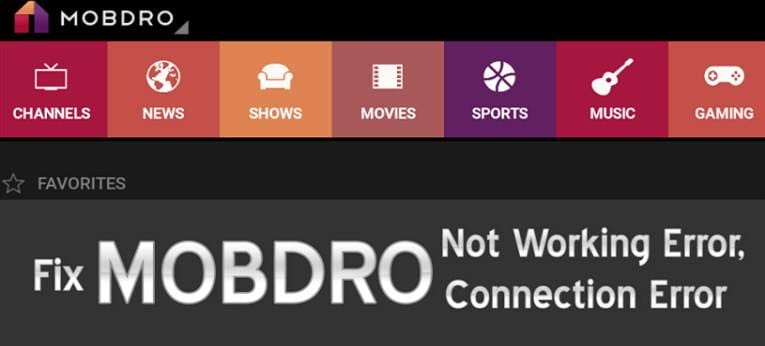 Mobdro Not Working? 3 Quick & Easy Solutions to Resolve within a Minutes 2021
Do you binge-watch series and movies? If yes, then kudos, I found my brother or sister in you. I also binge watch a lot, especially those series and movies that I fall in love with. But what all platforms do you use to satisfy your greed for watching more and more content?
I am sure Netflix, Amazon Prime, and Apple TV+ would be on your list, but do you know about MOBDRO.
On an Android smartphone, the Mobdro app allows users to watch videos for free. Mobdro continually searches YouTube for the finest videos and then aggregates all of the links in one location for its customers. Mobdro makes it simple to find streams on a variety of topics in a variety of languages all across the world.
Do you know that nearly as many 44% of people watch less live TV as a result of live streaming in today's era? If you didn't know this, then here is a piece of new information to settle in your mind today.
But talking about the MOBDRO app, recently, viewers are facing the problem of mobdro not working hence this article is dedicated to providing you with a solution of how you can get your MOBDRO app working so that you can watch your favourite series and movies.
So let's see what all possible solutions do you have in options to get the mobdro app to work on your gadget.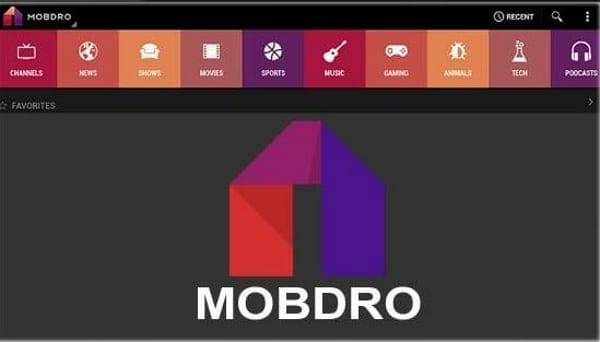 Solution 1:- Try Refreshing It
Like any other app, when it's not working, you automatically refresh it many times, right? In the same way, try refreshing the MOBDRO app on your phone. A simple reload can occasionally resolve a variety of minor problems, allowing you to resume your enjoyment activities. But now, are you wondering how to refresh it? Carry out these simple steps to refresh it:-
Take an exit from the MOBDRO app
Clear all the apps from the Task Manager by simply swiping all the apps up
Restart your device once
Once your smartphone has started again, relaunch the Mobdro app and verify that it is operating properly.
I am waiting to hear the happy news that it worked, but if this solution didn't work, then no problem; we have other fixes to try.
Solution 2:- Uninstall and then Reinstall
If you're having trouble watching videos on the Mobdro app, or if your Mobdro not working, try downloading the most recent version of it. The procedures to download the Mobdro app are as follows:-
To reinstall it, first, you have to uninstall it because it will not get disappeared on its own. So the first step for you is to locate this app on your phone and press it until you have the option of uninstalling it.
Once you have uninstalled it, go to the google play store and search the MOBDRO app.
After searching this word, you will get the MOBDRO app in front of you with the option to install it. So without any delay, just click on the app to install it.
Now wait for it to get the download, and after the download gets completed, restart your phone once.
Open the MOBDRO app and try to use it.
On Smart TV, you can reinstall it with the following easy steps:-
Navigate to your smart TV's home screen with the remote.
Select Record Manager or Files from the drop-down menu.
Once you've finished, navigate to the download palette
Continue scrolling till you find the Mobdro app document.
Once you've located it, just double-tap it.
Accept the terms and conditions and allow the program to reinstall on your smartphone.
Keeping my fingers crossed, I hope it worked for you. After this step, if the MOBDRO app works, then that's really great, but if it doesn't, then head over to another solution given below.
Solution 3:- Update MOBDRO App
Make sure your MOBDRO app is updated regularly. Sometimes technical glitches or some problems occur when the app is not up to date. So if you are still facing a problem with your favourite MOBDRO app, then try updating it. To update it, follow these few simple steps that will make you closer to the solution you wanted.
To begin with, go to the Mobdro app and select the version you have on your smartphone.
Next, go to your browser and see if there is a newer version available.
Once you've found one, download it and follow the installation instructions.
Restart your device as soon as the installation is complete to ensure that any additional temporary problems are removed.
Check whether the MOBDRO not working issue has been fixed by launching the freshly updated app.
I am sure this would fix your problem after all the other solution fails.
The Problem of Black screen
There are some viewers who have complained about getting a black screen on the app. To fix this problem, you just have to do few things. If your MOBDRO app displays a black screen, restart your smartphone. When you restart your device, it will erase any temporary data saved on it and resolve any video playing difficulties. Additionally, you must launch the "Mobdro" app by going to the settings menu and selecting the app manager. Clear the cache and any other unneeded data.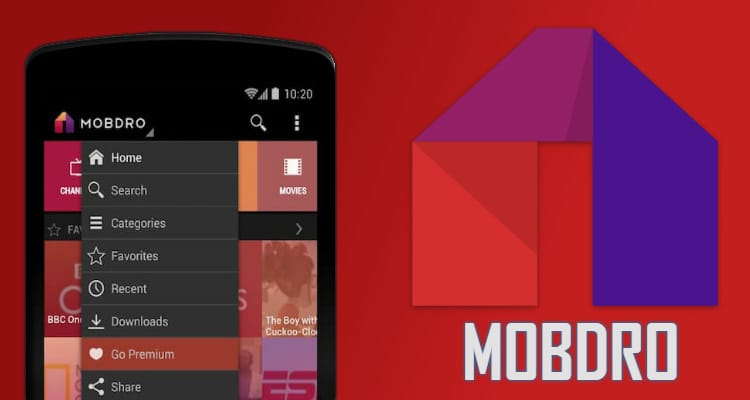 Wrapping Up
I guess all your problem is sorted with the help of the solution given above. I know users get very attached to such apps because they are the source of fulfilling their binge-watch gratification. Thus, empathizing with you all, we came up with this article so that you all can get rid of all the worries you have because of MOBDRO not working.