6 Best fixes for Mobile network not available
Mobile network not available. One of the most common problems smartphone users experience is getting a cellular network not available for voice calls error. This error impedes a user's ability to make calls, send messages, and perform other functions related to your mobile carrier. But worry no more; in this article, we will go over why you can get such an error message and what you can do to resolve it.
It is our aim that by the end of this article, you will never have to miss your most important and urgent phone calls to your friends, family, or to your workplace again. Follow the simple and quick fixes we have provided in this article to eliminate such messages. 
The 'Cellular Network Not Available for Voice Calls' Error
The Mobile network not available message can be caused by a hardware issue or software issue. Nevertheless, in a lot of instances, these are simple issues with quick fixes that can get you back into a functional network in no time. We've covered all you can do here whether you are using T-mobile, Tt&t, Verizon, or even sprint. Once you know what's causing the problem, and how to fix it, you can easily stop it from reoccurring.
These quick fixes work as a solution when getting a cellular network not available for voice calls on Android phones, iPhones, Samsung, and Feature Phones. It applies to all brands and models of mobile phones including but not limited to Nokia, Samsung, iPhone, and Chinese Tecno phones, Motorola, HTC, Xiaomi, Sony, Blackberry, Apple, Audiovox, LG, Panasonic, Huawei, and Sony Ericsson.
Need to make a phone call but your phone is experiencing problems? Maybe you need to buy a decent budget smartphone to make calls without any problems, right?
Mobile Network Not Available: Easy Fixes
Here are easy ways for you to immediately resolve the "cellular network not available for voice calls" error message on your phone.
1. Remove the SIM Card
A mobile network should not be confused with a wireless network. On one hand, a mobile network pertains to a communications network spread out over an area and is connected wirelessly by transceivers like cell sites. Cellular carriers have cell sites everywhere enabling them to deliver mobile carrier signals and mobile networks. Herein lies our first fix—your mobile phone can send/receive messages and calls if it's connected to a mobile network through a SIM card.
Hence, if you are getting the "mobile network not available for voice calls" error message, one good place to start looking into is whether you were able to insert and position your SIM card properly into its slot. Modern smartphones now use a SIM tray that can be accessed by pushing a small hole with a pin to eject the tray. Make sure the SIM card is placed well within the tray before pushing it back inside.
2. Restart Your Mobile Phone
Once you have re-inserted your SIM card, perform a quick restart just to make sure we eliminated faulty background operations which could impede you from making or receiving calls and texts.
For iPhone, simply long press the lock button on the right-hand side of the device and slide the power slider to the right when it appears.
For Samsung phones, long press the lock button on the right side of the device then tap on Restart.
Once your device reboots, try to see whether you are still getting the "cellular network not available for voice calls" error message. If so, you can follow the next steps we have.
3. Set Network Selection to Automatic
Sometimes, due to glitches or weird happenstance, your phone's network selection gets it wrong. This means while you have, for example, an AT&T sim yet your selection is set to Verizon. The best way to fix this is by setting your network selection to automatic to start using your carrier's services again.
Android                                                                     iPhone
1. Open the Settings app then select Connections.

2. Tap on Mobile Networks then select Network Operators.

3. Make sure the switch for Select automatically is on (in blue).

1. Open the Settings app then tap Mobile.

2. Select Network Selection.

3. Make sure the switch for Automatic is on (in color green). If not, go ahead and tap it.
4. Update Your Device's OS
It is well-known that bugs can severely impair your phone's performance. An error message stating that "cellular network is not available for phone calls" may be displayed for a variety of reasons, including the presence of a bug. Thankfully, when consumers report problems like this, both iOS and Android developers listen. Therefore, developers swiftly release updates to fix these and other obvious problems.
Launch the Settings app on your iPhone, and then select General from the menu that appears. Click the "Software Update" option that appears. You should select Download and Install if an update is offered.
Similarly, for Samsung and Android devices, go to the Settings menu. Select Software Update by going to the very bottom of the window. Select the file and click Install. It will check for software updates automatically.
5. Check for SIM Card Damages
Faulty SIM cards are another possible cause of the "cellular network not available" error that prevents you from making or receiving phone calls. If your SIM card is damaged, you can tell by looking at the status bar of your phone and seeing "No SIM Card" even though you have one in the tray. To determine which SIM card is causing issues, you can try swapping it out with a new one. When that solution no longer works, it's time to try something different.
6. Check for Mobile Network Maintenance
Carrier maintenance causes service interruptions less frequently but still occurs. This is likely the cause of the "cellular network not accessible for voice calls" problem you have been experiencing recently.
If you're worried that your carrier could be undertaking system maintenance, you can rest assured knowing that it's simple to check. Visit their social media pages (preferably Twitter or Facebook) and see if there is an update there. They do this so that they can get in touch with their clientele quickly and effortlessly, and so that they can avoid any unpleasant interactions with their clientele.
'Mobile Network Not Available' Hardware Solutions
The hardware of your mobile device may be malfunctioning, which is one possible cause of an unavailable network message. What follows is a rundown of common hardware problems and the speedy solutions to each one.
Whenever you encounter the "mobile network not available" warning, try conducting a manual search for a network; if you still cannot detect any network, the problem may lie with your Antenna Switch. The Antenna Switch can be repaired or replaced to solve this problem.

After a manual search, if you find a network but not the Home Network, the problem lies in the PFO. Repairing or replacing the PFO should resolve the mobile network not found issue.

Repair or replace the Network IC and clean the tips and point of the antenna on the phone if the Network drops calls while you're on the line.

If the "mobile network is not available" notice persists, you can either heat the 26 MHz Crystal Oscillator or replace it.

If the problem warning persists after replacing the Antenna Switch, try restarting the system. If the phone's Antenna Switch cannot be reached, a jumper may be used instead.

If that doesn't work, try heating, replacing, or jumpering the PFO.

The following step is to heat, re-ball, or replace the Network IC.

The Power IC can also be re-ball-jointed or replaced if necessary.

The central processing unit can be heated, reball, or replaced.
Cellular Network Not Available for Voice Calls Fixed
You can finally put an end to the frustrating error messages by following the advice in this article. Therefore, these guidelines are all you need to return your phone back to fully working network status, whether you have a Samsung Galaxy S4, Huawei, Tt&t, Verizon, or even sprint Sony Xperia, Lenovo, Verizon and T-mobile, Motorola, HTC, Xiaomi, Sony, Blackberry, Apple, and more.
Also Read: 
Windows 11 and windows 10 comparison: Is the Upgrade Worth It
How long does Windows 11 take to install and run
Samsung M8 monitor Review with Intuitive features and Predictions
Top 10 Free and Paid Magento 2 Extensions for Your Ecommerce Website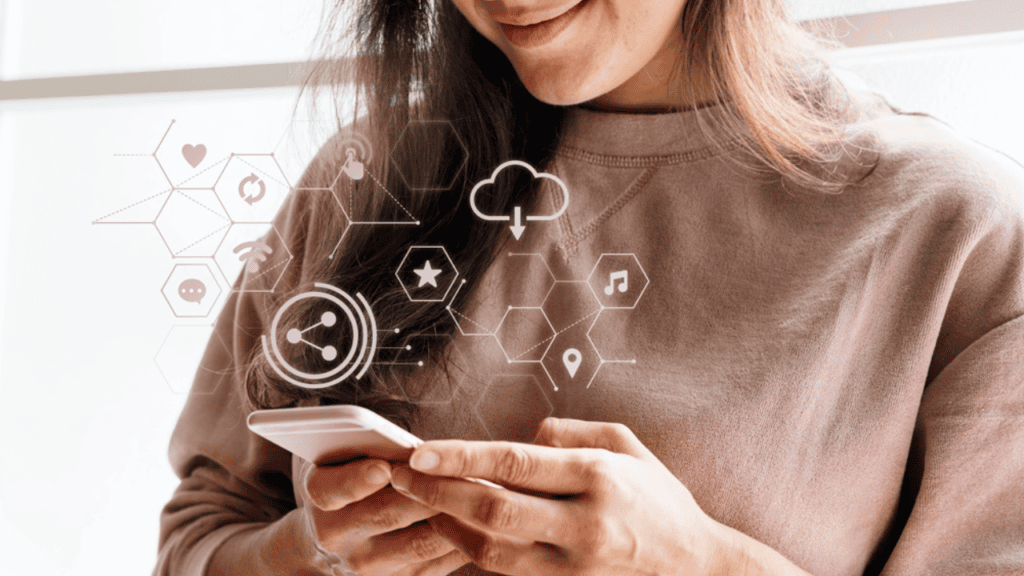 FAQs: 
Q1: How do you fix Mobile network not available?
Toggle Airplane Mode On and Off. Toggling airplane mode ON/OFF will restart the cellular network on your mobile phone. …

Restart Your Device. …

Remove SIM Card and Place It Back. …

Update Firmware

Turn Off Data Roaming. 

Try Moving To A Different Location.
Q2: Why does my cell phone say Mobile network not available?
Connectivity to the network has been disabled: It's not necessarily the router that's at fault if you're having trouble with your Wi-Fi connection; it could be your own device. If restarting the computer doesn't fix the problem, it's possible that your network card is deactivated or that its drivers are outdated. Malware: A malware on your device could prevent you from accessing Wi-Fi networks.
Q3: How do I activate Mobile network on Android?
Accessed the Settings menu. Select Internet and networks. Click "Mobile Network" to make your selection. Select the sort of network connection you would like to use.
Q4: Why is network not showing?
The message "cellular network not available" typically indicates a lack of reception in your location. This merely indicates that your phone is unable to establish a cellular data connection. SIM card depletion or loss are two more potential causes of this problem.