Modern Warfare 2 Art Suggests a Return to Steam for Call of Duty
Modern Warfare 2 concept art has appeared on Steam, yes, the upcoming game.
Fans are guessing – and hoping – that Activision is returning to Valve's PC client, Steam, following a seven-year break from battle.net exclusivity on PC with this finding.
Some of the Ghost imagery from Modern Warfare 2 has "show[ed] up on Steam," according to Reddit user u/Kalinine. To further clarify, the user stated that "it appears at the bottom of the DLC page for select Call of Duty games like Black Ops 3".
However, the image was quickly removed and replaced with a blank one shortly thereafter… which, of course, only serves to fuel the fires of speculation even more. Fortunately, a screenshot was taken prior to the graphics being switched.
Call of Duty: Modern Warfare 2, the long-awaited near-future sequel already confirmed by developer Infinity Ward 
This will be released on October 28. Matt told us at the time that platforms were still being kept under wraps. Activision Blizzard's launch video was light on details, but a description at the end of the gameplay-free clip hints at what's to come.
After months of speculation and even an official pre-announcement announcement in February, Activision Blizzard finally announced Modern Warfare 2 and its logo in April.
Activision Blizzard will be hoping that the October release of Modern Warfare 2 will help bolster declining Call of Duty sales by announcing a follow-up to the battle royale spin-off Warzone later this year.
More Duty: Modern Warfare 2 Modern Warfare 2 leaks suggest that the game will be available on Steam when it is released.
Fans throughout the world are eagerly awaiting the release of Modern Warfare 2. As the game begins a new chapter in Activision's history, several aspects of the impending premium experience will reflect this.
The impact from the Microsoft takeover appears to have begun even before the game's release date. If a recently leaked image is to be believed, the game may be on its way out of Activision.
It's safe to say that Call of Duty: Modern Warfare 2 will be the most anticipated video game of 2022, and the anticipation for it is palpable.
Despite the fact that very little information has been made public, the potential cast of characters and the official logo have quickly become household names among gamers everywhere. To make things even better for PC gamers, the game may be made available in a variety of retail outlets.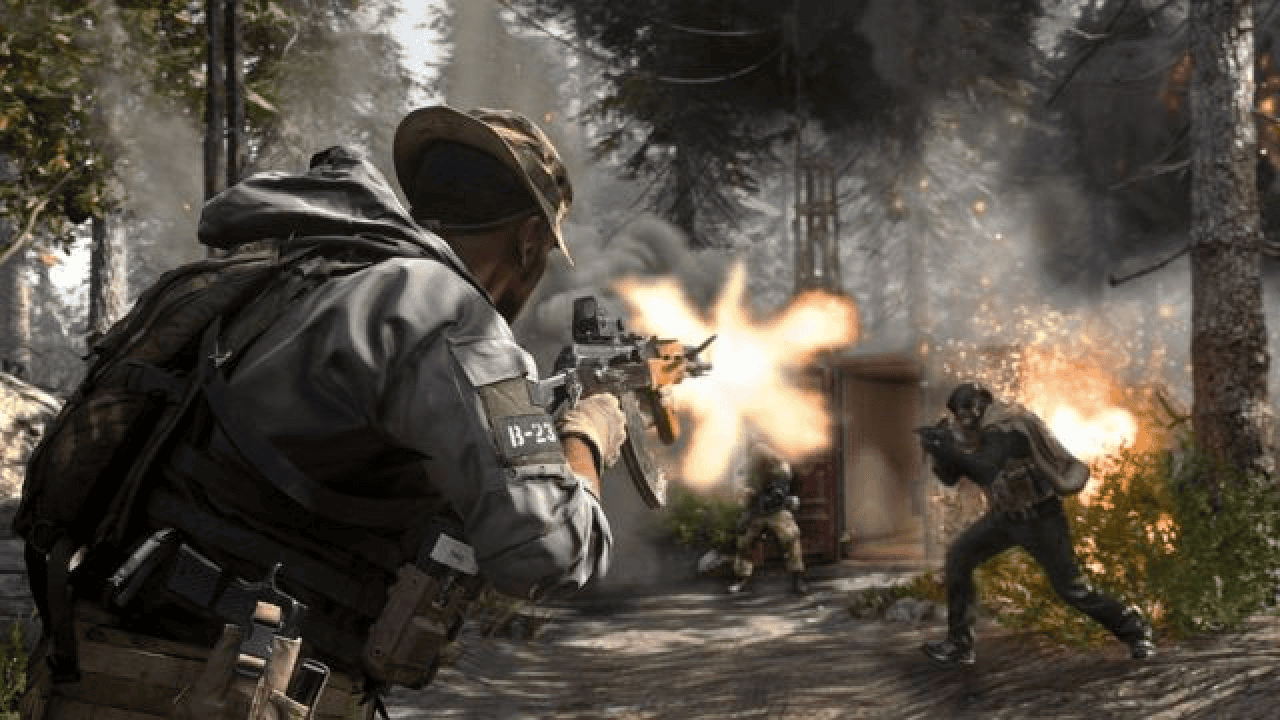 Call of Duty is hinted at in a leaked image Coming to Steam: Modern Warfare 2
The release date for Call of Duty: Modern Warfare 2 has been set for October 20, 2022. Considering that there is likely to be no premium release in 2023, the game will carry significant weight. To spice things up even further, a leaked image has surfaced, hinting to the game's potential release on Steam.
Steam still has certain Call of Duty games available for purchase. Battle.Net is the only place to get the newest Call of Duty game, Vanguard. Activision appears to have listened to its fans' requests, and a Steam entry may be on the way as a result. The fact that Xbox titles are available on Steam suggests that Microsoft's acquisition of Valve could be a factor. The takeover will be completed before Call of Duty: Modern Warfare 2 is released on schedule. However, releasing it on several platforms rather than transferring it later is always more convenient.
Conclusion:
Keep in mind that this is based on Reddit leaks and might imply many different things to the fans. In order to be safe, you should wait for official confirmation from Activision. If the artwork is part of a campaign, it's probable that it's meant to heighten the anticipation.
However, the return of the Call of Duty brand to Steam will be a welcome development, given there have been reservations about Battle.Net. The franchise's games should be offered in more digital outlets than Activision, according to many fans.
It's possible, if the revelations that came earlier today are accurate. If Modern Warfare 2 is released on Steam, it will be interesting to watch how the previous games fare. Vanguard could be made available to Steam members in the future.
Also Read: 
Iphone 14 Always on Display Has Been Rumored: Here's All You Need to Know
Pixel 7/7 Pro Wishlist: Functions and features we really hope to see
iPhone 14 New Look Leaked Pill-shaped Notch, Golden Tint, Pricing, and More
Why Apple Needs to Copy Google's New 'USB-C Cable Alert' Feature
FAQs: 
Q1: Is Modern Warfare 2 in the works?
The highly anticipated next entry in the Call of Duty series has been unveiled by Infinity Ward. Next year's Modern Warfare reboot, dubbed. It is getting a sequel with characters like Captain Price returning.
Q2: Call of Duty 2022: What's Next?
'Project Cortez' is the codename for Call of Duty 2022, a sequel to Modern Warfare, according to Tom Henderson, a well-known Call of Duty leaker (2019). Activision has now officially verified this (opens in new tab).
Q3: Is Modern Warfare 2 a remastered version?
It is not a replica of 2009's original Call of Duty: Modern Warfare 2 but rather a successor to 2019's revival. No more information regarding the game was made public, other than the logo. You may see the logo for yourself in the image on the right.
Q4: What year did the first Black Ops game take place?
During the Cold War and Vietnam War, Black Ops takes place 16 to 23 years after the events of World at War. In this book, the CIA's clandestine black activities are shown as a secret history.
Q5: Modern Warfare 2 does not have an option to play as a zombie? 
Call of Duty: This  will not have any zombies. At a recent press event, Infinity Ward's lead multiplayer designer Todd Alderman said that the inclusion of extraterrestrial animals or items is not acceptable to the studio.
Q6: How much memory does Modern Warfare 2 require?
16 GB of free hard drive space is available.
Q7: What is one of the finest game in call of duty series?
If you're a fan of the Call of Duty series, It is widely considered to be one of the best games ever made, not only because of its excellent multiplayer but also because of its compelling campaign. Here are some of the best Call of Duty games that have ever been released.