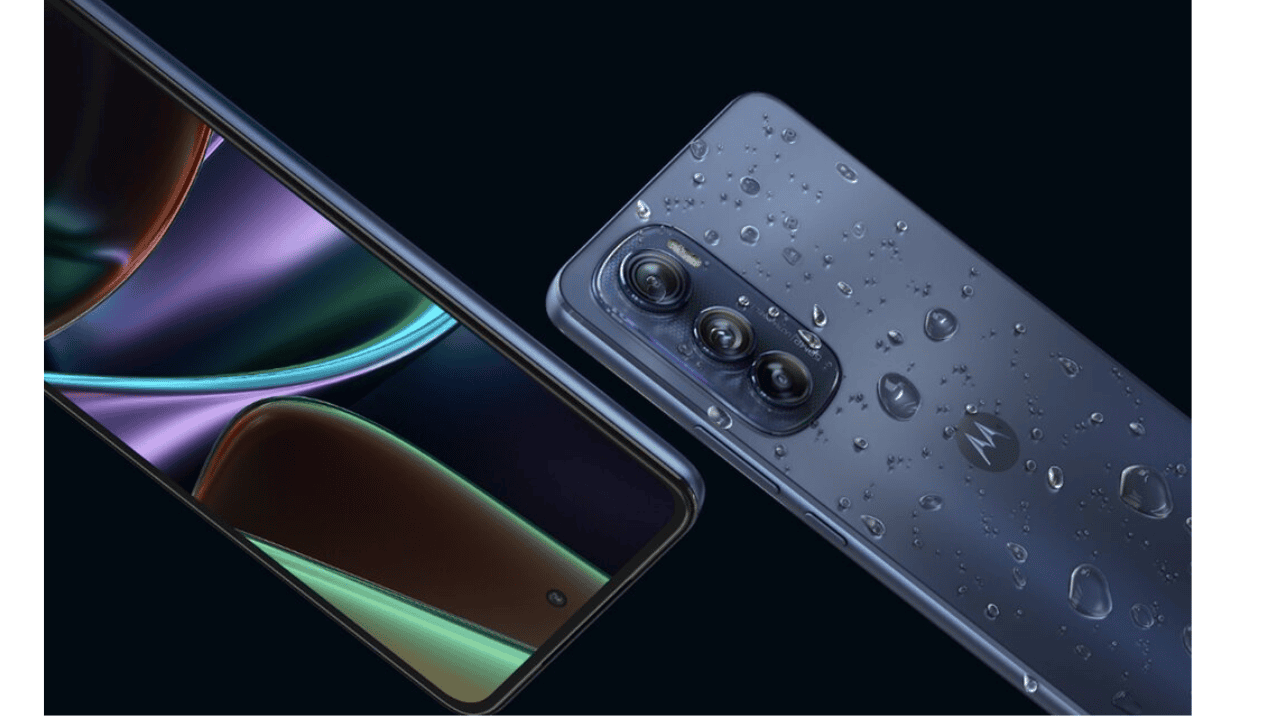 Moto G82 5g is Launched in India on June 7, Here is How to Order
Highlights of the Moto G82 5g
In India, the Motorola Moto G82 5G will go on sale on June 7th.

The Snapdragon 695 SoC, a triple rear-facing camera, and a 120Hz OLED FHD+ display are among the most important features of the phone.

The Motorola G82 5G is available in Meteorite Gray and White Lily.

On Tuesday, June 7th, Motorola introduced the Moto G82 in India. The phone costs Rs 21,499 out of the box, but you can get it for as little as Rs 19,999 if you take advantage of special bank offers. To learn everything there is to know about the Moto g82 India, click here.
Indians will be able to buy the Motorola Moto G82 5G starting on June 7. The Motorola Moto G82 5G's specs were leaked by the firm via a Flipkart listing. The design of the Motorola Moto G82 5G is also shown in the listing. India will soon get its hands on Motorola's new Moto G82 5G.
The Motorola Moto G82 5G will be reviewed in this post, along with its estimated release date, price, specs, and appearance.
June 7th is the day for the launch of the Motorola Moto G82 5G in India. Rather, Reliance Digital, Motorola's official website, and Flipkart will all be selling it in India. Meteorite Gray and White Lily are the two colour options for the Motorola Moto G82 5G.
The price of the Moto G82 5G in Europe at launch was EUR 329.99. (around Rs 26,500). Also, the price of the Moto G82 5G in India is likely to be between Rs 25,000 and Rs 30,000.
Specifications of the Moto G82 5G
Display:  6.6-inch pOLED screen with a 1080 x 2400 pixel resolution in Full HD+. The screen has a refresh rate of 120 Hz.
It has a triple-camera configuration with OIS capability on the back. It contains a 50MP main camera, an 8MP wide-angle lens, and a 2MP macro lens.
16 megapixels for the front camera.
Powered with a Snapdragon 695 SoC, the processor
RAM/Storage: Internal storage of 128GB and 6/8GB of RAM.
A 5000-mAh battery with 30W rapid charging capability powers the device. Battery
MyUX is a layer of Android 12 on top of the stock Android software.
This is a mid-range smartphone from Motorola. The most important aspects.

In its price category, this is the only phone to include a 10-bit pOLED display. In other words, the device's screen can display up to a billion different shades of colour.

There's little doubt that this is one of the thinnest and lightest smartphones available today.

As of this writing, it is the most cheap smartphone with optical image stabilisation (OIS).

Motorola's Moto G82 5G has 13 5G bands.

Dolby Atmos is supported on the phone's twin speakers. Also allowing for a more immersive audio experience.
Also Read: 
Mac mini with Apple M2 Processor appears on retailer website
OPPO Reno 8 5G with Snapdragon 695 and AMOLED display
Finally Intel Graphics Card with ACM-G10 Updates are Out
10 Samsung Galaxy Watch 4 Issues Solved With Potential and Other Solutions
FAQs
Q1: Does the Moto G 5G in India support 5G?
Every time you use your smartphone, the Snapdragon 750G processor and up to 6 GB of RAM ensure smooth operation. You also may download games, movies, and other media at lightning speeds thanks to the phone's capabilities for 5G internet access.
Q2: Is the Moto G8 5G capable?
The Snapdragon 665 CPU, one of Qualcomm's mid-range processors, powers the Moto G8. Rather, this should be plenty to keep the phone working smoothly with Moto's lightweight software. We're also not surprised that 5G isn't mentioned anywhere.
Q3: Is the Moto G 5G available in India yet?
Initially priced at Rs 18,999, Motorola Moto G 5G released in India on November 30, 2020 (Officially) in a variety of colours including Volcanic Gray and Frosted Silver.
Q4: Is Moto G5 Plus 5G-enabled?
For the first time in 2018, Motorola released a smartphone with a separate, 5G-ready Moto Mod. The Moto Z4 with 5G mod were sold as a package last year for only $500. Because it's a Moto G 5G Plus, it's designed specifically for 5G speeds.
Q5: Is Moto G8 legal in the United States?
Separate gadgets exist for the LG G8, LG G8, and LG G8 Plus. To put it another way, Motorola has Moto G8 phones in stock, but they aren't being sold in the US. That leaves us with two devices that may be successors to the G7, but do not have the G8 logo